034Motorsport High-Flow Catalytic Converters are designed to replace the restrictive OE catalytic converter, and allow for quicker spool while increasing horsepower and torque throughout the powerband.
We construct them from 304 stainless steel tubing, and utilize a high-performance 250-cell stainless-steel-matrix cat. They feature CNC machined flanges to prevent warping and expansion, factory-correct exhaust hanger location, and 2 oxygen sensor bungs in the proper locations for the factory sensors. Full 3" tubing is used throughout.
Complete drop-in upgrade; will bolt up to any stock/stock-fit turbo and stock/stock-fit exhaust. Professionally assembled in-house, TIG-welded and backpurged.
Full 304 stainless construction.
TIG welded and backpurged.
CNC machined flanges.
Factory correct oxygen sensor and exhaust hanger placement.
Dyno proven horsepower and torque gains!
Installation Hardware Included!
We've seen gains of over 27WTQ and 33WHP on our dyno on stock turbo tunes.
Fitment:
2005.5 - 2008 Audi A4 2.0T (B7)
*** Direct bolt-in for OEM cat-back exhaust, or aftermarket cat-back exhaust systems designed to fit with the OEM catalytic converter. Will fit Quattro and FWD B7 Audi A4 2.0T FSI models equipped with manual, Tiptronic, or CVT transmissions***
THIS PRODUCT IS NOT SMOG LEGAL AND WILL NOT PASS CALIFORNIA EMISSIONS. DESIGNED FOR OFF ROAD USE AND RACE CARS ONLY.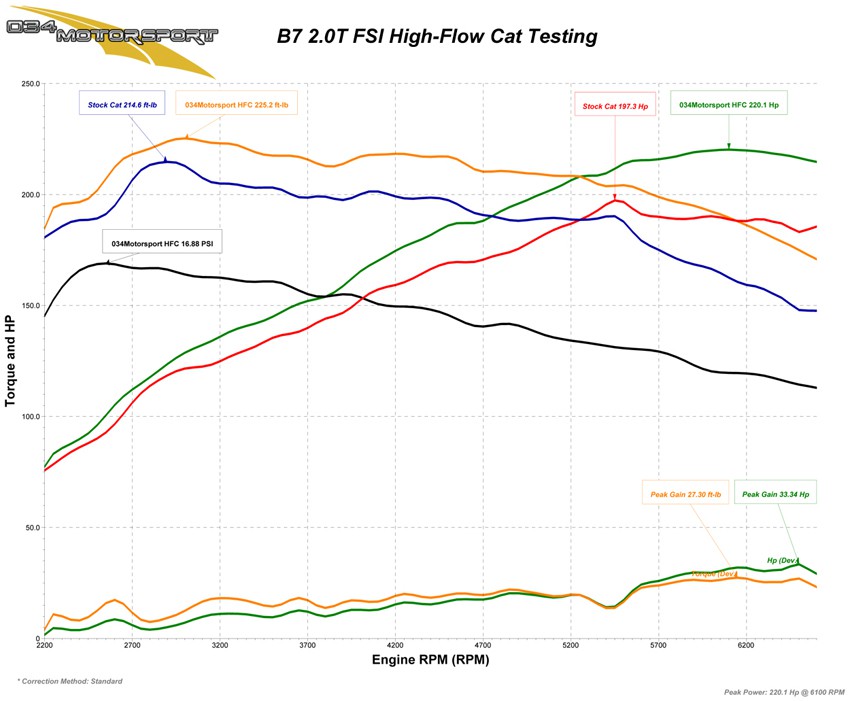 Founded in 2005, 034 Motorsport is driven by the passion to bring motorsport-quality performance products and tuning to your Audi and Volkswagen vehicles.