Get rid of the crusty plastic injector cups that are prone to crack and become brittle. These are Billet aluminum inserts that are screwed into the injector opening on the fuel rail. They hold the injector in the correct position in the fuel rail for a proper spray. If your replacing your fuel injectors UroTuning highly recommends this kit to ensure proper fitment of your new fuel injector.
Injector cup set of 4 for all Small Port 1.8T heads (2000-2005) 1.8T ATW, AWD, ATC, AMU,
AMB,
AUG, AWM, BEA, AWW and AWP engine codes.
Sold as a complete set of 4 injector cups.
*Optionally add on Install kit with tool and wire brush used to clean up the old threads once the plastic parts are removed. Plus High Temp thread sealant.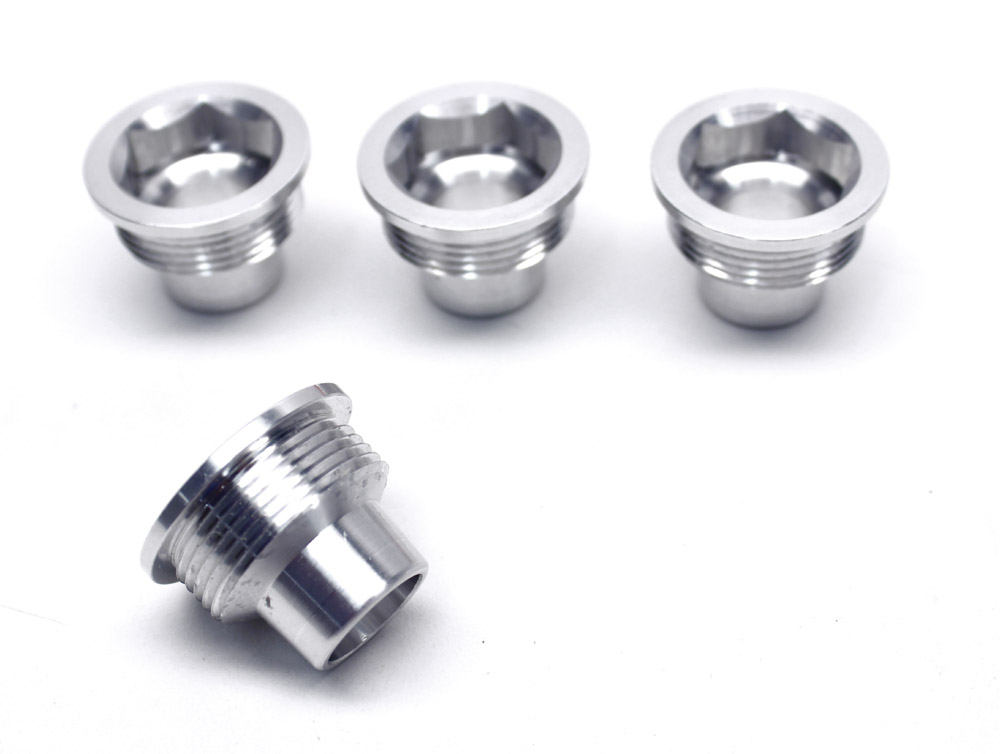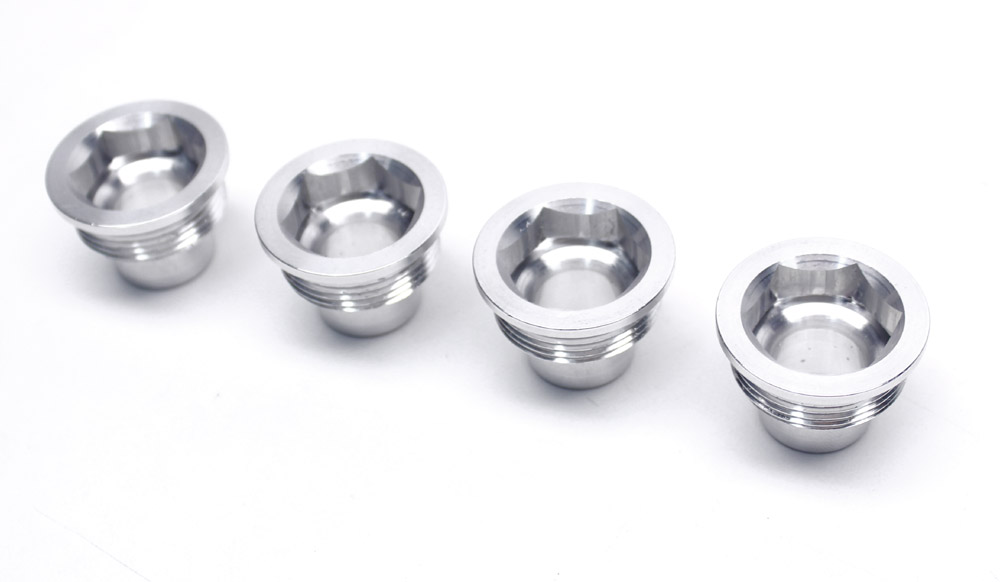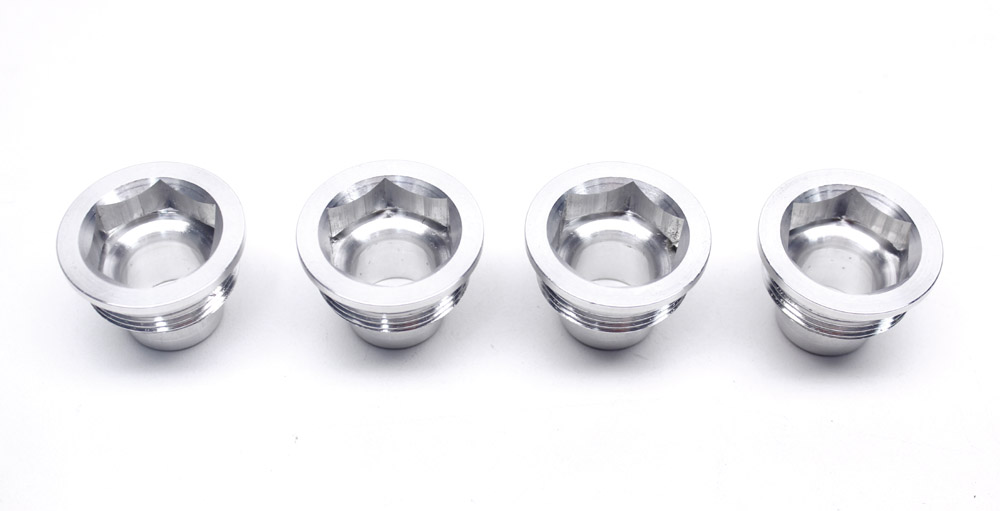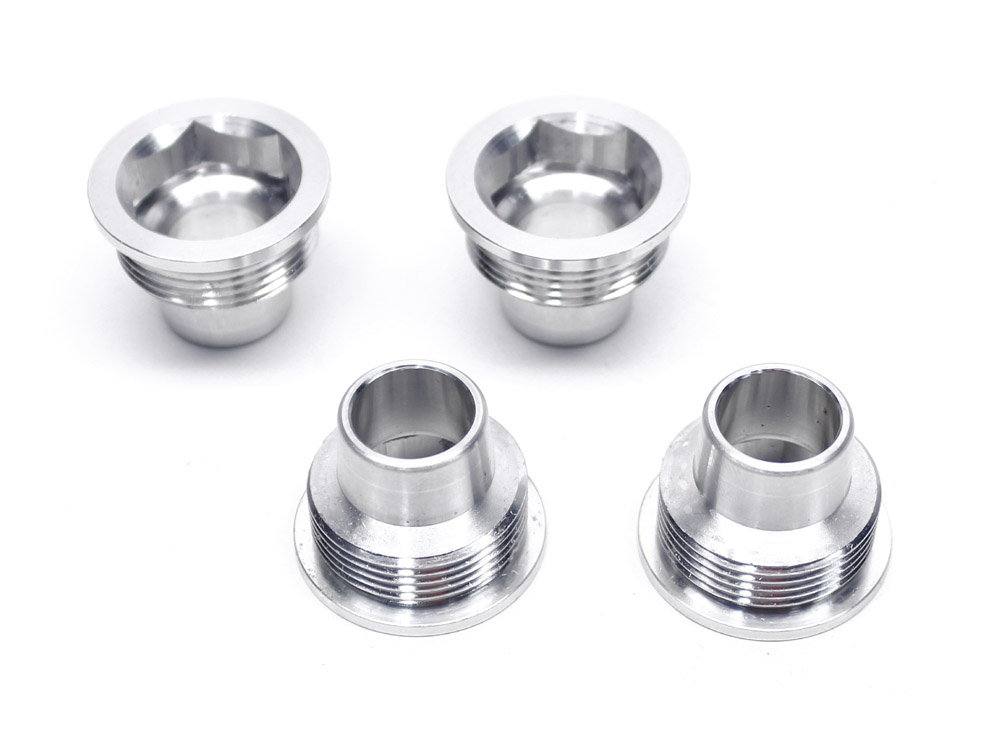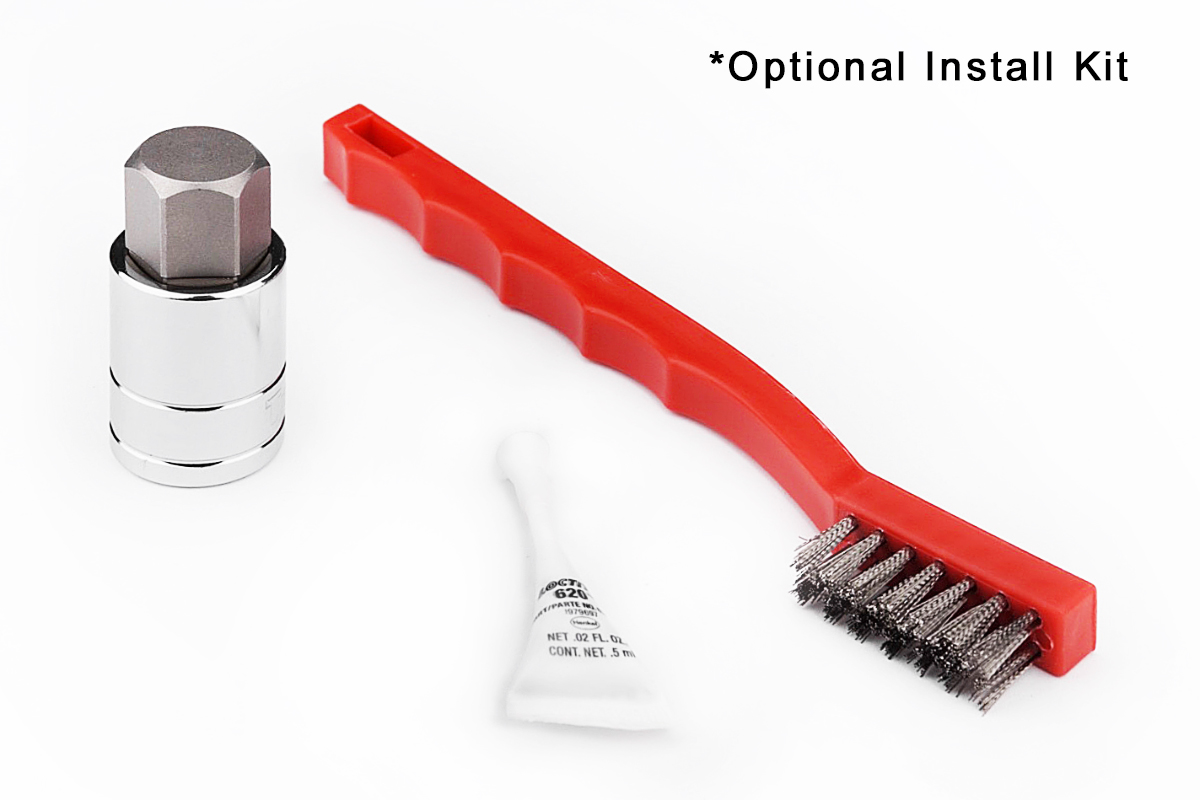 ⚠️CALIFORNIA WARNING: Cancer and Reproductive Harm - www.P65Warnings.ca.gov