AccuAir's patent pending ENDO-CVT takes streamlined appearance and ease of installation to an entirely new level by integrating the industry's first air compressor within the air tank as well as integrating the air spring solenoid valves directly into the air tank end caps themselves. Yet, the ENDO is far more than just components moved inside the air tank (which only consume 0.5 gallons of volume)... AccuAir partnered with WABCO to bring the quietest, most efficient, and moisture free air compressor that the market has ever seen. This single compressor does the work of two industry standard units at 200 psi. The ENDO-CVT also represents AccuAir's next generation of solenoid valve technology that includes VFC (variable flow control) in addition to D.O.T. approved fully filtered and rebuild-able FFPTC (fully-filtered push-to-connect) fittings.
Features:
The internal WABCO compressor refills the tank with completely dry air at a rate twice as fast as the current market standard compressor.
Internal ECU monitors tank pressure, compressor head temperature, and ambient moisture levels to optimize compressor operation, provide maximum duty cycle, as well as regenerate the built-in desiccant air dryer as required.
The patent pending primary and secondary isolation system that softly suspends the compressor inside the tank, eliminating compressor vibrations from being transmitted into the vehicle's body or chassis.
Modular and bolted construction eliminates leaky welds and makes disassembly possible for upgrades.
Extruded internal rails house embedded mounting locations along the tank providing clamp-less attachment of ENDO-Mount brackets and accessories.
The only DOT Approved Aluminum air tank for air suspension. Certified to 200 psi and tested to an incredible 1324 psi burst pressure.
The upgradeable air management platform with modular new product releases from AccuAir.
Built-in DOT approved and rebuild-able Push-To-Connect fittings.
Filtered Ports: FFPTC air fittings eliminate the risk of debris-induced valve problems common with all other solenoid valves on the market.
Adjustable Flow Control: Built-in VFC adjusters allow for end user adjustment of the speed of each corner and each direction individually.
4-Corner configuration for Front / Rear / Right / Left systems.
Available in Anodized Finishes: Gray, Black, and Bronze.
5 Gallon Tank Dims = 29.312" x 6.625"
Hardware Included:
Includes black nickel plated fittings and a built in 400 spi blow-off valve to ensure safe use.
ENDO Quick Release - ENDO-QR mounting system allows easy installation and even easier air management assembly outside the vehicle.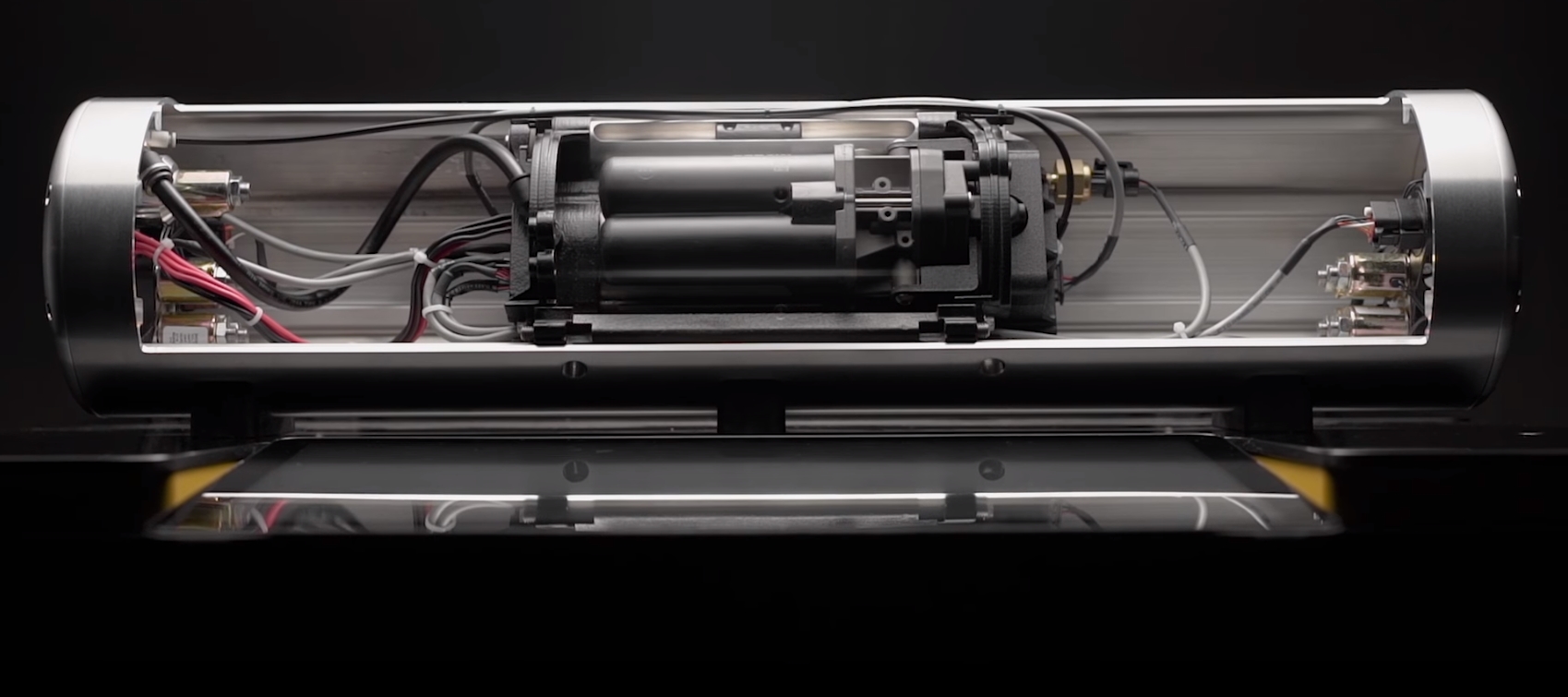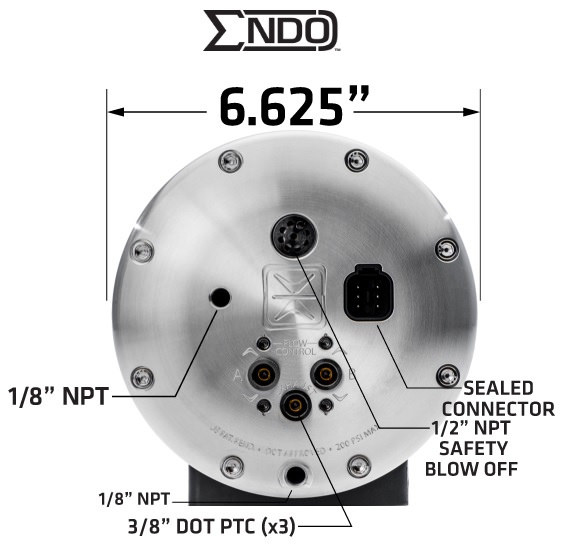 ---
Part# AA-ENDO-CVT45-RAW is NO LONGER AVAILABLE!
SHOP REPLACEMENT PART
---