ZERO COMPROMISE

The AccuAir Sport Air Suspension Systems have set a new precedent for what automotive enthusiasts should expect from an aftermarket suspension system. From canyon carving to driveway clearance, show stance to family comfort, these packages are engineered to give your car's suspension the best of ALL worlds. The AccuAir Sport Air Springs are designed to integrate seamlessly with your factory dampers (especially critical for vehicles with factory equipped electronic damping), or aftermarket dampers of your choice. An innovative 3-segment adjustable air spring perch allows you to achieve optimal ride dynamics regardless of wheel/tire size.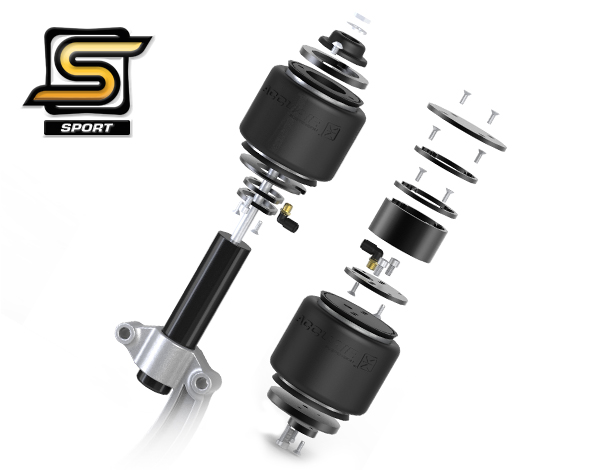 TRUTH IN ENGINEERING

AccuAir's Sport Air Suspension Systems are engineered to have increased spring rates over the factory suspension to bring improved handling with a great balance of ride comfort for daily driving. AccuAir spends months testing each application to guarantee consistent ride quality and handling results. A very advanced in-house test rig was developed specifically for testing vehicle spring rates and allows us to guarantee that each Sport Air Suspension engineered will perform at a true sport level.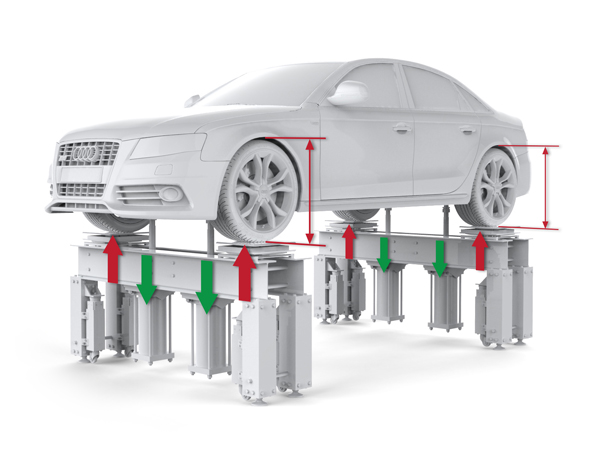 FORM AND FUNCTION

We put our 2013 Audi S4 test mule up against an industry-leading coil-over equipped Audi S4 at MotorTrend's test facility in Fontana, CA. The results were revolutionary: Once in the canyons, we were able to gain speed, tipping into triple digits on occasions, experiencing everything from long sweepers to tight twisties. And yet the AccuAir System remained flawless. Road imperfections were absorbed without any disturbance, and the limit of adhesion was extremely hard to find. It's clear that AccuAir's intention of redefining air suspension has been an overwhelming success. The company has created a system unlike anything else currently on the market, and unlike anything that we, as enthusiasts, have previously experienced. For the price, convenience, looks and dynamics, the AccuAir Sport Air Suspension System was the clear winner in our test. Alex Bernstein European Car Magazine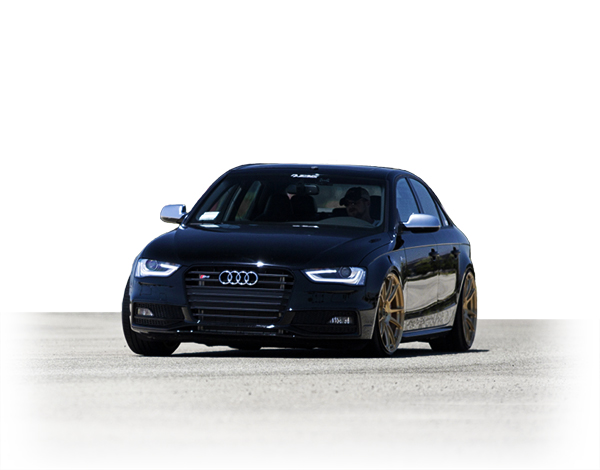 KIT INCLUDES: