Active Autowerke Active-8 Tuning Box for F10 M5 - S63
Active Autowerke has been in the business of BMW performance for over 30 years. One of our specialties includes developing BMW software that brings your BMW's performance to new heights. We are happy to introduce our newest addition to our BMW software line-up, the Active-8 Tuning Module. With this direct plug-in BMW performance part, you can expect to experience 50+WHP gains and 81+ft-lbs of torque.
FEATURES:
Included bracket for discrete installation
Waterproof housing
No wire splicing
Easy to install
PERFORMANCE SPECS:
HP Gains: 50+ WHP over stock
Torque: 81+ ft-lbs of torque
Active Autowerke Tuning Box Benefits
More than just an aesthetically appealing accessory, our Active-8 Tuning Module serves many purposes. Our box becomes the new brain of your BMW's ECU making factory settings a thing of the past. Our Active-8 Tuning Module works exclusively with the S63 engine to optimize performance. Improved overall drive ability, fuel economy and unleashing the true capability of the S63 engine. It is also sealed to withstand any sort of weather conditions that might damage your precious BMW software.


Active Autowerke BMW Software Installation
Installation couldn't be easier. Our Active Autowerke Active-8 Tuning Box installs in about an hour and is easily reversible just in case you have a change of heart. Like any Active Autowerke BMW software installation, the process itself is very simple. Just purchase the tune, and the box comes along with it so that you can easily plug it into your BMW's ECU wiring harness.
How to tell if you need a V1 or V2 harness: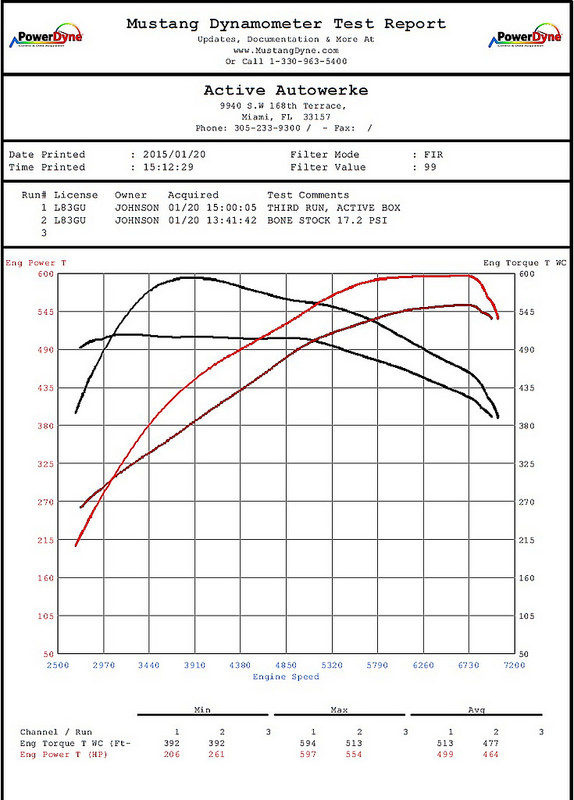 ---
Part# AA-Active8-F10M5-S63-V1 is NO LONGER AVAILABLE!
SHOP REPLACEMENT PART
---