ACTIVE AUTOWERKE E63 BMW 650i PERFORMANCE TUNE SOFTWARE
The BMW 4.4L (5.0) Twin Turbo motor is BMW's newest powerhouse. From the factory this engine produces 400 HP and 450 Ft Lbs of torque. Through careful engineering and countless hours of R&D Active Autowerke is able to raise the power levels by 40 rear wheel horsepower and 40 ft lbs of torque. This power increase has been obtained by increasing the boost levels and modifying the fuel and ignition tables. All this has been in done while maintaining the factory characteristics that BMW engineered this engine/Ecu combination to work with. The Active Autowerke upgraded software is designed to operate with gasoline that has an average octane rating with full emissions to create a clean burning combustion with good AFR's all within factory specifications. Looking to bring your 4.4 Twin Turbo motor to the next level? This upgrade is a must for the BMW enthusiast lookin for over 460 HP and a powerful 500 ft lbs of torque

Key Features:

-40+ HP gains throughout the RPM range
-Improved Gas Mileage
-Sportier throttle response
-Available for 91-93 octane
-Smoother pulls through RPM band
-Top speed limiter removed
-Ability to tune all DME's
-Expect Higher Gains with bolt on Modifications


Software Purchase Options: - When you purchase software you have 3 options to acquire it.
1) Locate an Active Autowerke Flash station equipped dealer near you and have it installed there.
2) Purchase a Simon 3 and install the software yourself. Very useful if additional software upgrades are needed in the future.
3) Remove and mail Active Autowerke your ECU and we will install the software. Same day turnaround on all software with free 2nd day air to lower 48 states. See Tech Support for details on removal and mailing of ECU.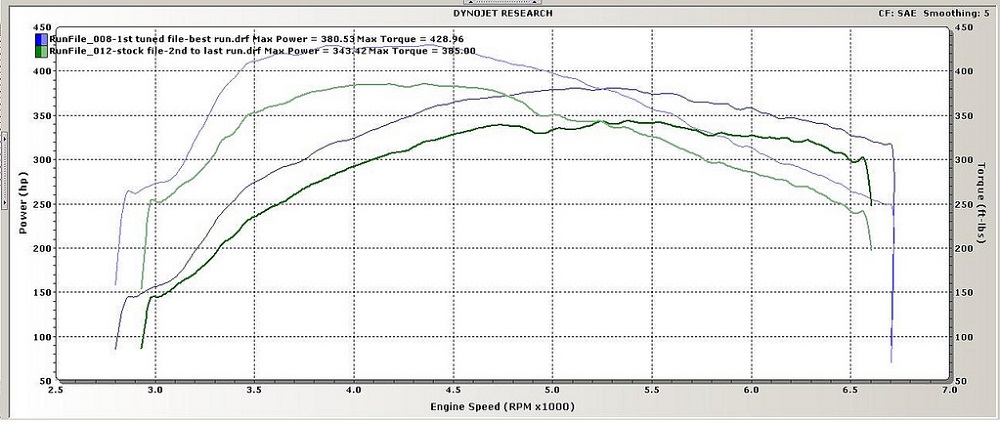 ⚠️CALIFORNIA WARNING: Cancer and Reproductive Harm - www.P65Warnings.ca.gov
---