Active Autowerke BMW F12/F13 M6 Signature Exhaust
True performance, durability, and attractive weight advantage with innovative features places the Active Autowerke BMW F12 M6 Signature Exhaust in a class of its own. This M6 performance exhaust is unmatched due to the characteristics it consistently conveys. Not only can enthusiasts expect to reach a new level of performance with the installation of Active Autowerke's F12 M6 signature exhaust system, but they can also anticipate a sleek style and impressive horsepower gains! For drivers looking to get the most out of their performance exhaust, our F12 M6 Signature Exhaust delivers on all fronts.

Benefits:

The overall performance of the F12 performance Exhaust presents multiple benefits to owners. Not only does it provide a striking new view from the back, it also produces an aggressive yet refined tone and noticeable horsepower gains. Those looking for the ultimate solution to more power, sound and quality from their F12 M6, just found it!

Our M6 performance exhaust was made from durable, polished 100% 304 stainless steel, and features our double-walled signature stainless steel tips in two options: 90 mm tips for sport applications and 102 mm tips for race applications. The tips for each option are also adjustable, and feature an embossed Active Autowerke logo on the dual tip model.

F12 M6 drivers don't just want to look good, they also want to sound good! With the addition of our M5 performance exhaust, enthusiasts can expect a much more refined sound. This sophisticated new tone is also much more assertive – giving drivers just what they are after when installing the F12 M6 signature exhaust!

Arguably the most important benefit of the Active Autowerke M5 performance exhaust is the increase in horsepower. We took the system to our in-house Mustang dyno to see how much extra horsepower the system unleashes. The results were gains of 7+ WHP over stock configuration due to a system constructed for maximum air flow. This BMW F12 M6 exhaust delivers everything we know you would want in a performance exhaust. Eye-catching style, a sophisticated yet aggressive tone, weight savings, and – most importantly – measurable horsepower performance gains.
FEATURES:
Larger diameter mandrel bent piping for maximum flow
Durable, polished 100% 304 stainless steel
Available in Sport or Race Application
Double-walled 90 mm Signature stainless tips - Sport
Double-walled 102 mm Signature stainless tips – Race
Adjustable Tips with embossed Active Autowerke logo on the dual tip model
Improved power & torque throughout entire RPM band
Actual dyno measure results with gains of 7+ WHP over stock configuration
Fitment for M sport diffuser
Complete illustrated instruction manual included
Two year warranty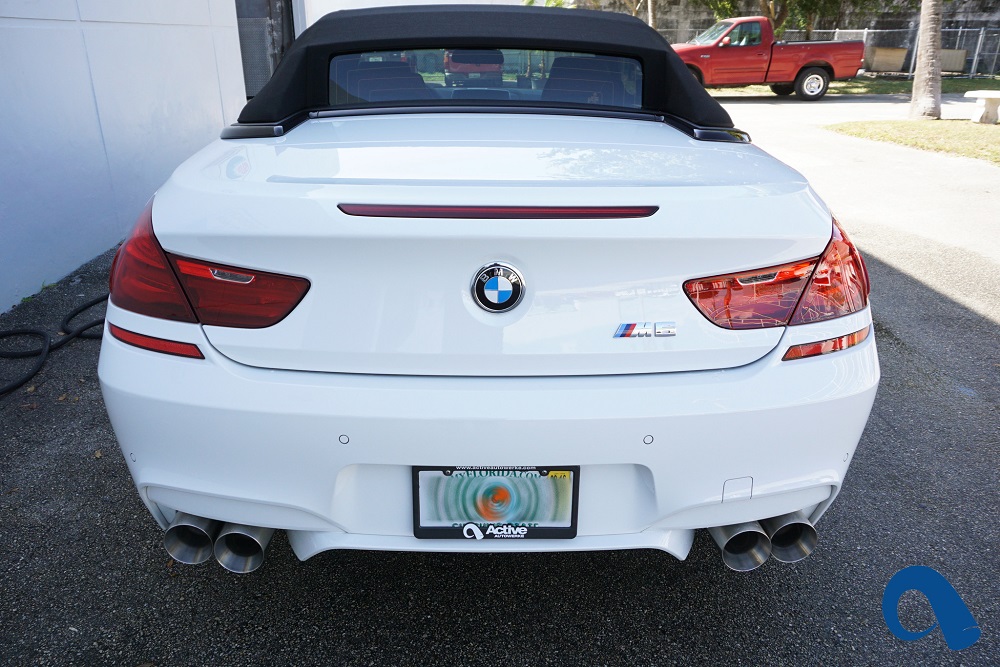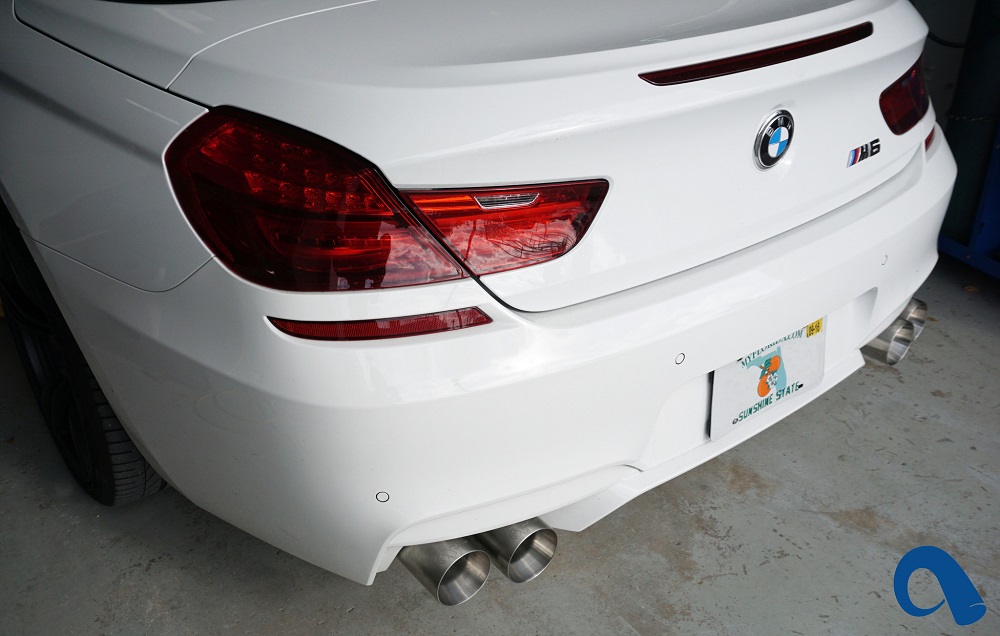 ---