HPA's Cat-Back Exhaust Systems redefine your expectations of a performance exhaust system.
Enjoy the best of both worlds! The ultimate in free flowing exhaust performance with an OEM-like exotic note.
Hand manufactured in Canada, our exhaust systems work to revolutionize the exhaust flow of the VW 2.0T turbocharged platforms, without a total sacrifice in cabin comfort, through the integration of a back pressure relief valve.
NOTE:
A boost tap (not included) is required to connect directly to our mechanical back pressure relief valve. Without a vacuum/boost connection the exhaust valve will remain wide open. A vacuum line kit is included with each purchase.
HPA's cat-backs are CAD design optimized for flow and back pressure, then tested on a rolling road simulator. Each system is constructed with only the best materials. Stainless steel three inch mandrel bent tubing optimizes flow while the integrated mechanical bypass valve opening under WOT, reduces system back pressure. This is the HPA advantage. The sudden drop in back pressure under acceleration enables the turbo to spin more freely which in turn, reduces turbine EGT's. The lower exhaust manifold temps allow your ECU to maximize its ignition map. More ignition equals more power. The rear mufflers function only to dampen the exhaust noise for a pleasurable cabin experience while commuting in day-to-day traffic.
Features:
Made in Canada
Full stainless steel construction
3" mandrel bent tubing
Integrated mechanical bypass valve for optimized sound and performance
Precision TIG welded
Mounts to factory hangers
Factory valence fitment
Black tips are an available option
Fitment: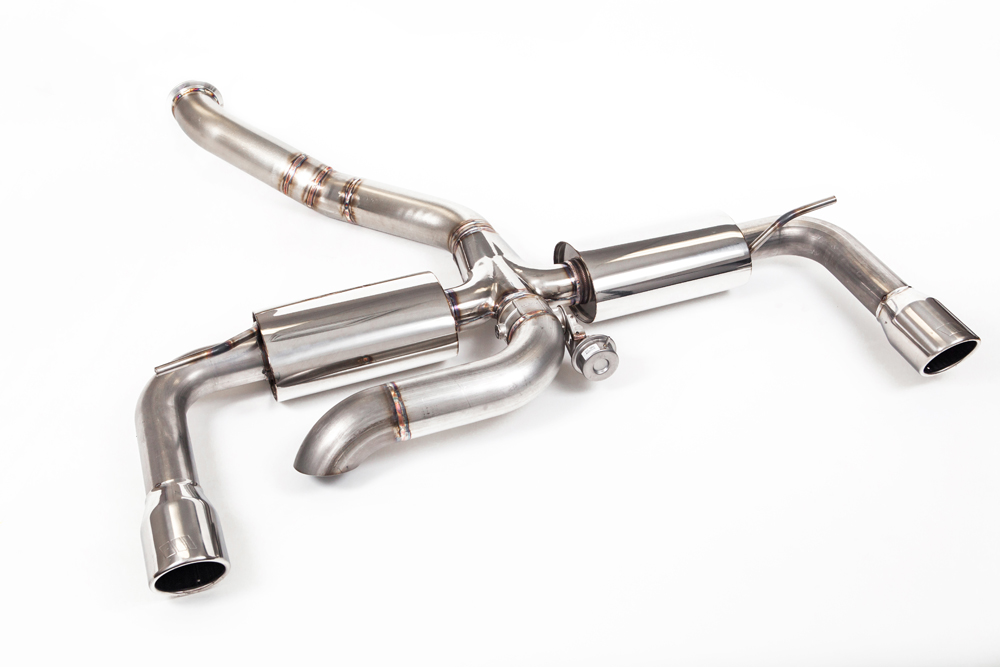 ---