Active Autowerke Gen 9 Level 2 Supercharger Kit
BMW E46 M3


When you thought it could not get any better, and after 10 yrs. of the #1 selling E46 SC Kit, Active Autowerke is proud to announce there new Generation 9 SC Kit.

Reliability and power are needed if you want to be on the podium, and this new Generation 9 will deliver exactly that. Consistent, repeatable runs of over 415 WHP (525 engine horsepower) were recorded from our Level 1 kit on the Active Autowerke Mustang chassis dyno in hot 94 + degree Fahrenheit conditions with humidity in the 60% + range.

The stage 2 System boosts the S54's power output to over 600BHP and includes an upgraded fuel system (includes two fuel pumps, fuel filter, all new -6 lines, fuel pressure regulator, dead end fuel rail, upgraded injectors and all required fittings). This ugpraded fuel system is a must once reaching these increased boost levels due to the fact that the factory fuel system is simply inadequate at this level. The stage 2 system also use a larger front mount air to air intercooler and our custom methonalanol injection system.

RECOMMENDATIONS:
Due to the horsepower created, the factory headers may become clogged making the exhaust flow very restrictive.
To overcome this, the Active Autowerke headers with hi-flow metallic cats should be installed.


Key Features:
Rotrex 92 Trim Supercharger
Active Autowerke RAM AIR intake through fog light
Active Autowerke Generation 7 Intake Manifold w/ Dual By Pass Valve
Active Autowerke air filter heat shield
Larger Stage 2 Front Mount Air to Air Intercooler
Turbo like speed with linear power delivery
Active Autowerke methonalanol Injection System
Larger Fuel Injectors
Upgraded Fuel System with LARGER fuel Lines for increase flow rate
CNC machined Fuel Rail
Aeromotive Fuel Pressure Regulator with liquid filled gauge
HI-Volume AEM inline fuel pump, etc.
Supercharger Oil Cooler
Colder Heat Range Iridium Spark Plugs
High Performance AA Spec Green Filter
Active Autowerke High Performance Software
Software cable included for DIY remote software uploading
All Mounting Hardware, plumbing, hoses and clamps
Proven Horsepower gains even under extreme conditions
Installation Instructions included
2 Year Limited Warranty
Performance Specs:
Power: 605 BHP @ 7000 rpm

Torque: 395 ft/lbs @ 5400 rpm

Boost: 11-12 psi


Notes:
- All supercharger kits may take up to 2 weeks to ship.
- Level 2 supercharger system is designed and engineered to operate in conjunction with the Active Autowerke Water/methonalanol system as an integral part of the kit.
- Reasons to incapacitate, isolate, turn off, or not installing this system can and will void all warranty and related claims associated to the proper function of the specified Active Autowerke supercharger system.
- All supercharger kits must be installed by an authorized Active Autowerke dealer to sustain all warranties.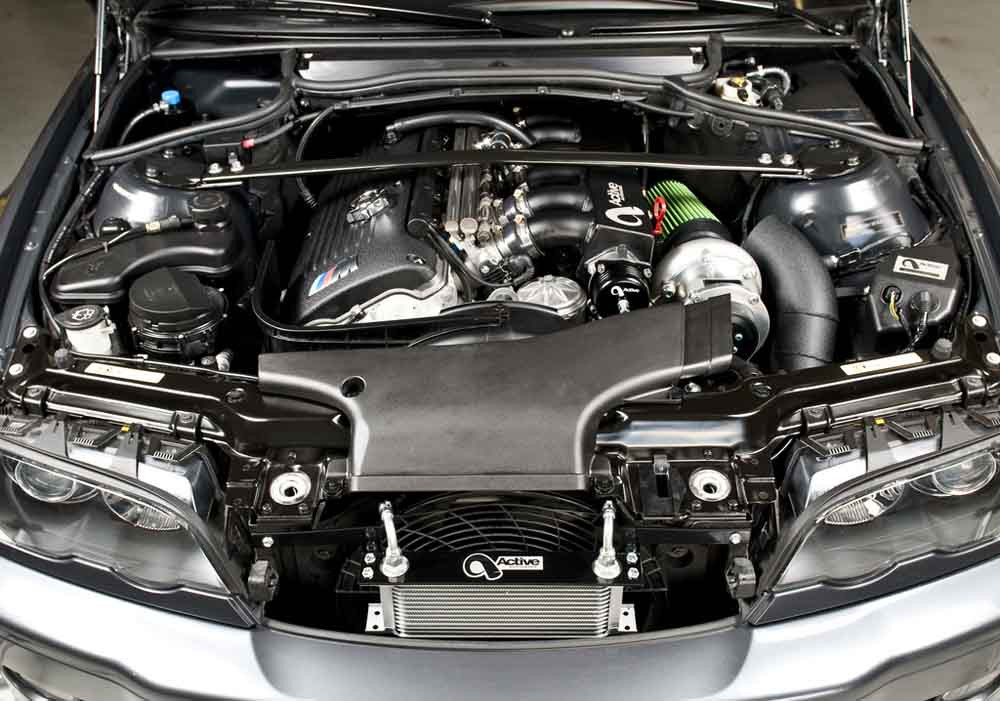 ---