Agency Power turn to its design team to produce the first multi function and fully adjustable Blow Off Valve for the VW, Audi, and other vehicles using a 1 inch inlet and outlet flanges. Keeping the turbo spooled between shifts, holding boost pressure strong, and giving you adjustability is what the all new Agency Power Blow Off Valve offers you.
What makes the Agency Power Blow Off Valve above all others? The AP BOV is made in the USA and designed from the bottom up after analyzing the current market competitors. What we designed was a full T6061 CNC aluminum valve. The sleek body has a smooth round surface anodized with rich stylish colors in Stealthy Black, Silver, and Rich Red. The Agency Power text is engraved on the body next to the 50/50 vent plate. The outlet flange is removable and can also work as a full vent to atmosphere position. The base is 1 inch in diameter and designed to be used with the factory hoses in the factory position. The brass nipple on the side is ridged to ensure the vacuum hose stays secure and has no leaks. Continuing with style, the top of the valve has the trademark AP logo engraved on the triangle style top which adjusts the valves spring load. This is held in place by a diamond cut lock ring and O-ring. The inside of the valve is operated with a piston and steel spring. The spring rate is manufactured to the correct rate for stock to aggressive boost levels. There are O-rings inside to provide proper movement and sealing.
The Agency Power BOV is a fully adjustable, fully rebuild able, and a completely useful device. The BOV is designed to be used with several different setups. The valve can be set up to vent 100% to the atmosphere or 50/50. This is where 50% of the air is returned to the intake pipe and 50% is vented out. As well, this valve can be setup as a 100% re-circulation valve like stock. The valve includes the return line plug as well. We recommend this valve for daily drivers to high boost race cars.
Notes:
All Agency Power products come with a LIMITED LIFETIME warranty when you fill out this form HERE.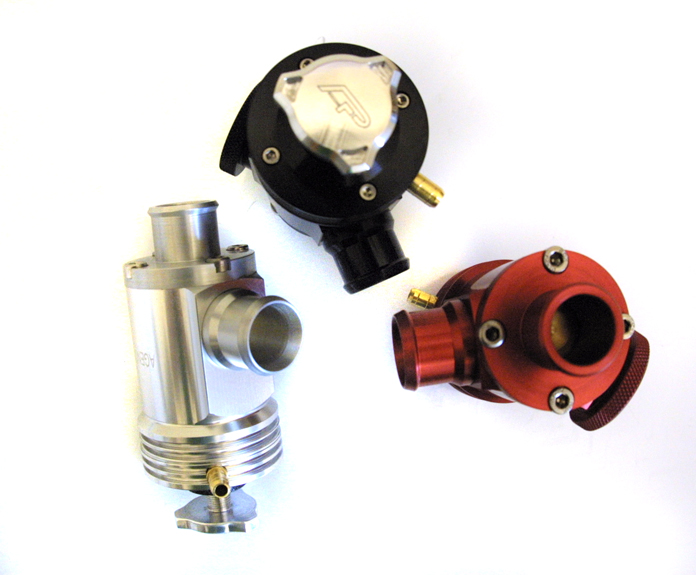 ---
Part# AP-18T-150BK is NO LONGER AVAILABLE!
SHOP REPLACEMENT PART
---