We have had so much success with our Agency Power bolt in roll/harness bar for the 996/997 that we decided it was time to make one for the 991 Carrera. The 996/997 bar fit all models of the 911 chassis including the Carrera, Turbo, GT3, GT2. The 991 chassis will be the same which gives us the advantage to have a product for all models of the new 2013 and up 911.Considered a harness bar, the bolt-in unit gives the driver somethonaling to secure their racing harnesses to for track days while giving that GT3 race look. What makes the other roll bars for the previous generation hard to sell is the shipping. Since they are all 1 piece hoops with removable harness and diagonal bars, they have to ship on a pallet via truck freight. Domestically this can cost up to $300 and international shipping can be thousands! Diversifying our product for the Porsche 991 Carrera, we made the all 1018 steel tube bolt-in bar to have extremely strong slip fit connections.
On the 996/997 bar, you had to remove the front seats to install it. Though we made it slightly lower to accommodate sunroof models, the chance of scratching somethonaling on install was prevalent. In designing this 991 harness bar/roll bar, we aimed to make it, even more, user efficient and friendly. Having created similar items for other vehicles using this design, it allows for a super easy install or quick removal. The top hoop is connected to the b-pillars with a slip fit design and quick release pins. Using the lower seat belt mount on the b-pillar with a stout steel bracket, this allows for the seat to be position and reclined far back to accommodate up to a 6-foot driver.
With the material and design, it is still very safe and provides the functionality and look 991 owners need. This is a great add on product for weekend DE drivers. The roll bar/harness bars are available in several different powder coat finishes and are built to order.
Fits all Porsche 991 Carrera or Turbo with or without a sunroof.
Notes:
All Agency Power products come with a LIMITED LIFETIME warranty when you fill out this form HERE.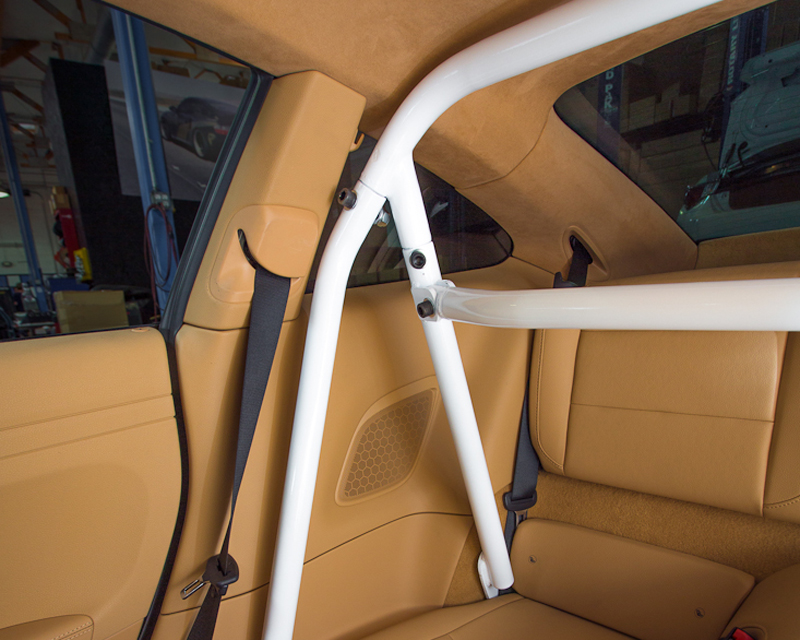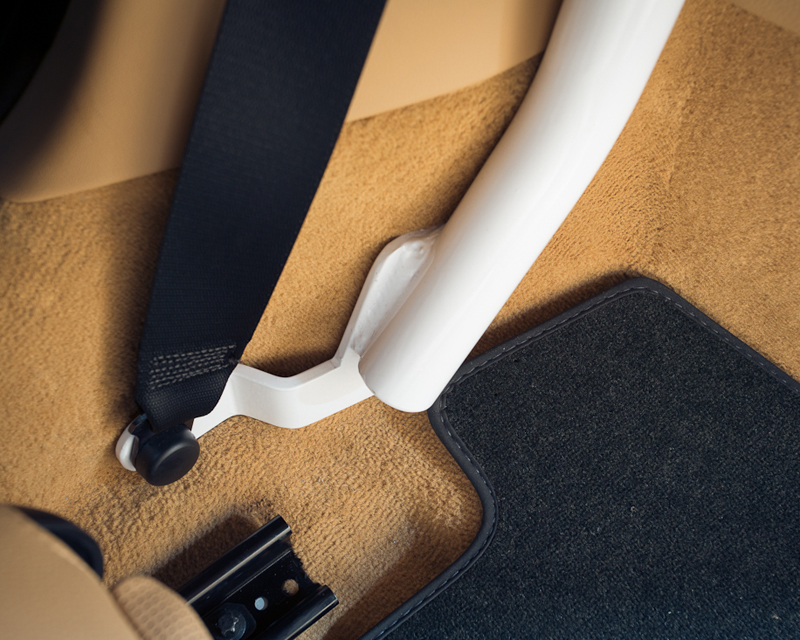 ---
Part# AP-991-500 is NO LONGER AVAILABLE!
SHOP REPLACEMENT PART
---