Improving throttle response, horsepower, torque, and engine sound, the Agency Power cold air intake for the Porsche Boxster is your answer to a better driving experience. Tested for air flow and MAF voltage readings, Agency Power has developed a check engine light free intake that is able to add performance to the Porsche Boxster. The all aluminum intake tube retains the factory diameter including our CNC machined 6061 aluminum MAF housing. Fitting up to the stock intake hose with no hassles, the filter then is secured behind our heat shield. The heat shield is built to separate the filter and the motor to keep the incoming air flow from the side intake duct a true Cold Air experience. The heat shield fits snugly in place of the factory box and is made from light weight aluminum. The shield includes adjustable brackets which fit to the stock location.
Specs/Benefits:
As tested on a Boxster S using a Mustang all wheel drive dyno, the intake made a very respectable 5-7 wheel horsepower gain from 4000 to 6000 rpm with a peak increase of 2 wheel horsepower. The intake improved torque between 6-8 ft/lbs at the wheels from start to about 6000 rpm with a peak increase of 7ft/lbs. With a drive train loss of 15%, the intake will give your Boxster approximately a 9.2 crank horsepower gain. The intakes include a blue dry media cone air filter which is reusable for the life of the vehicle.
The intakes come finished in a black powder coat. The Agency Power intake system fits all 98-04 Porsche Boxster and Boxster S vehicles.
All Agency Power products come with a LIMITED LIFETIME warranty when you fill out this form
HERE
.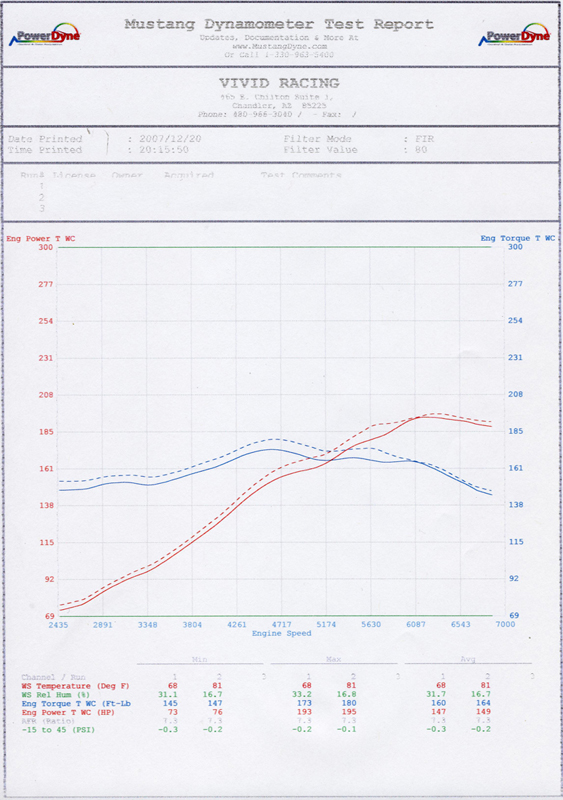 ---