Agency Power set out to add more performance products to its already strong horsepower proven exhaust components for the new Porsche 991 Carrera. Our next performance product for the new 911 is this cold air intake box. As pictured, the cold air intake box retains the factory air scoops that directly plum air into the voluminous airbox which retains the factory air intake tube to the throttle body. With the addition of a massive K&N air filter that greatly improves airflow over the stock system, the intake also is designed to utilized all stock air hoses and ports. Since air intakes are designed to suck in air from the aerodynamics of the vehicle in motion, we tested the intake kit on a Mustang dyno utilizing high powered fans to simulate air going through the deck lid scoops and into the box.
Specs/Benefits:
Between 3500 and 5300 rpm, the air intake produced gains of around 15 wheel horsepower with peak gains of 6HP and 4ft/lbs of torque. In addition to improving throttle response and mid range power, the intake also enhances the vehicles sporty engine tone through the RPMs.
The kit includes:
The kit comes complete with all parts required to install. Installation does require removal of the rear bumper. This intake fits all Porsche 991 Carrera and Carrera S models from 12-15.
All Agency Power products come with a LIMITED LIFETIME warranty when you fill out this form
HERE
.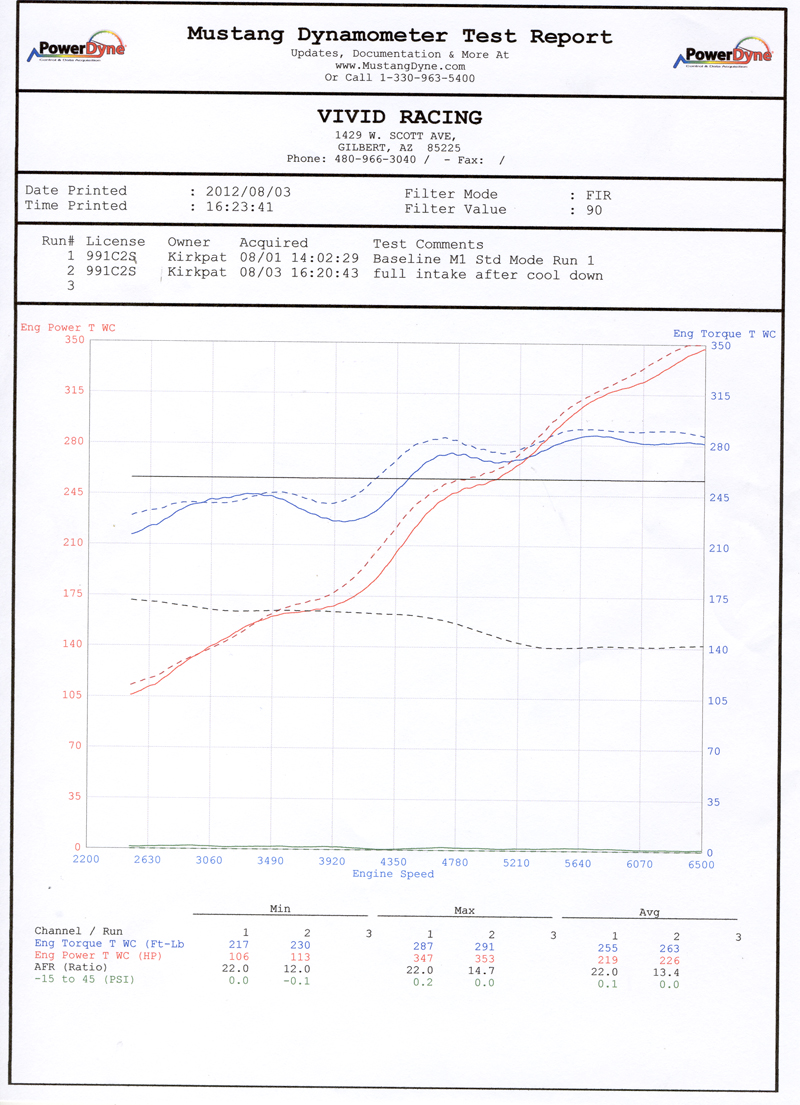 ---
Part# AP-991-110 is NO LONGER AVAILABLE!
SHOP REPLACEMENT PART
---