The ultimate driving machine now sounds like a true sports car. Agency Power has taken the E90 BMW M3 big V8 engine and given it some sound steroids. The Agency Power exhaust has a great tone which gives your car that race sound many desire. The Agency Power exhaust system has been engineered and dyno tested to not only improve the sound, but gain horsepower, and improve top end performance. After months of testing, Agency Power has completed this beautiful dual muffler design system.
The all T304 stainless steel exhaust is TIG welded and polished to a mirror finish. The exhaust uses the existing hangers for a secure rattle and clearance free fit. To stand out amongst the rest, the system features quad 3 inch tips in either rolled stainless or in titanium with a burnt finish for an exotic look. This muffler section also includes the S pipes to give you a complete bolt on exhaust system. As tested on our Mustang dyno, the exhaust gain power throughout the RPM band and its peak gain was 5hp and 3ft/lbs of torque, however with a software upgrade this exhaust can reach 30hp and 20ft/lbs of torque (as shown on dyno graph). A great addition to an already well factory tuned car.
Fitment:
The exhaust is a direct fit for the BMW M3 E90 Sedan vehicles. Will not fit E93.

Notes:
All Agency Power products come with a LIMITED LIFETIME warranty when you fill out this form HERE.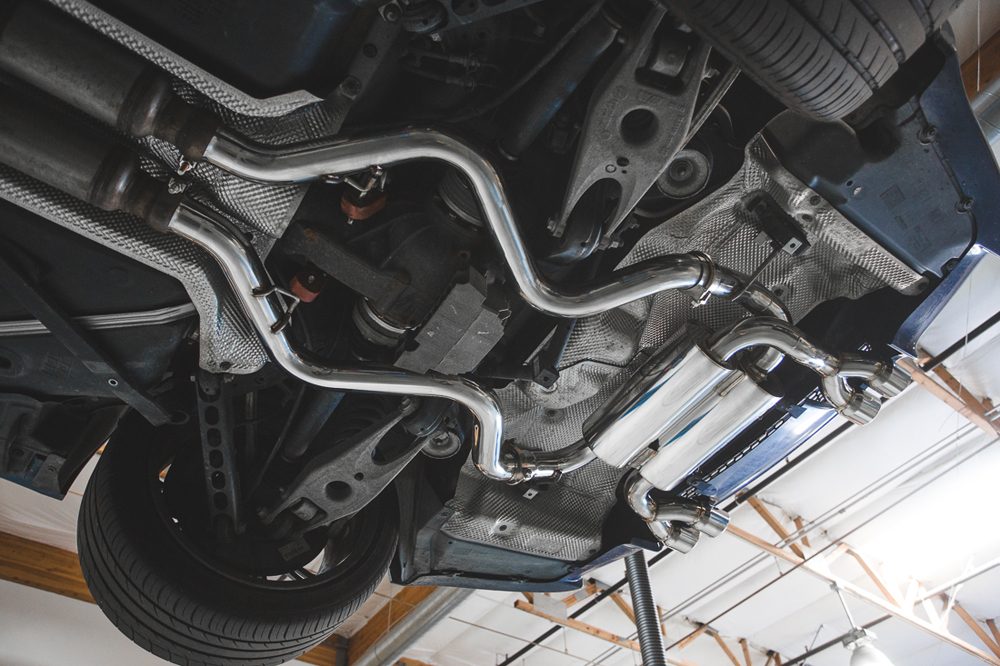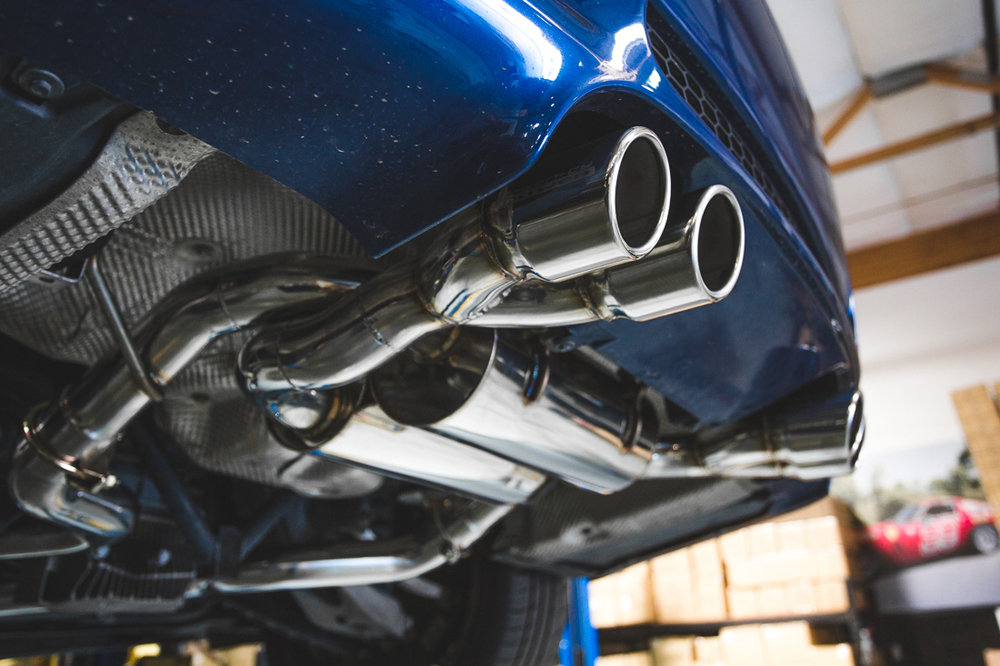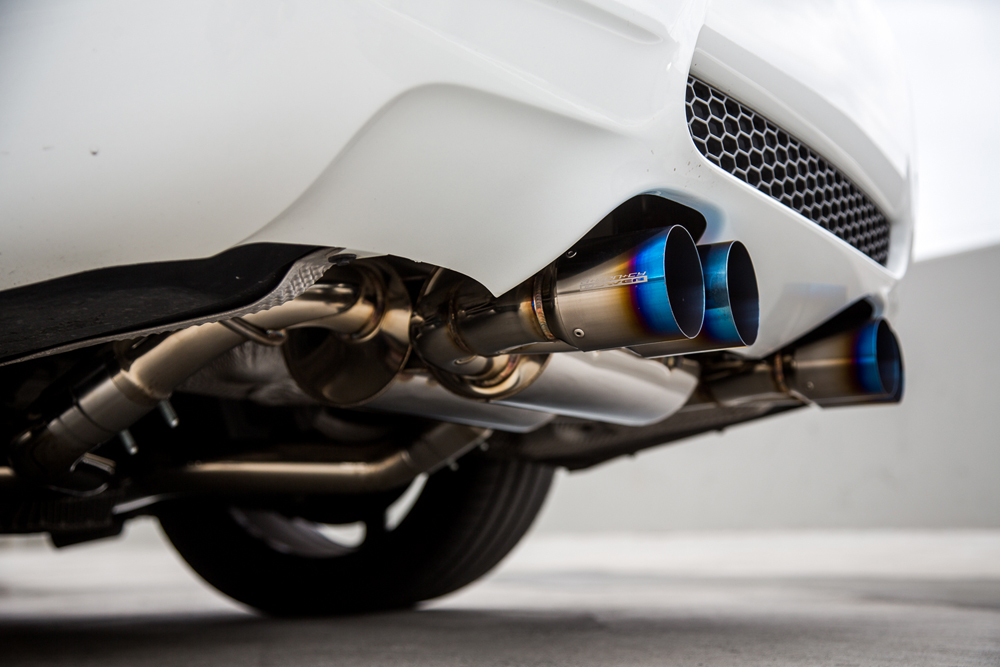 ---
Part# AP-E92M3-170S is NO LONGER AVAILABLE!
SHOP REPLACEMENT PART
---