The factory catalytic converters on the Porsche 991 Turbo are 400 cell giving you quite the muffled sound as well as restricting horsepower. Like the 997.2 Turbo, the muffler and cats are separate allowing for a nice modular type system to be built. Agency Power has these high flow cat race pipes available for the Porsche 991 Turbo. The GESi Metal Core Catalytic Converters have been designed to provide a reliable solution to the most common converter problems experienced by other brands with out having an exorbitant cost. They are considered a 300 cell but as bench tested, flow more than the HJS 200 cell cat. Each cat is full stainless steel construction, including the substrate which is furnace braised to the mantle for outstanding durability. They feature a unique end-cap design so it can't rattle around. With the catalytic converters mounted straight to the turbos, these are capable of withstanding up to 1500F which is about the EGT temperature at full power. The secondary O2 sensor mount will include a built in de-fouler bung for extra measures to prevent any CEL's due to cat inefficiency.
The addition of these cat delete pipe will give your Porsche Turbo a slightly aggressive tone and improve power and torque.
Fitment & Features:
This product fits all 2014 and up Porsche 991 Turbo and Turbo S vehicles.
Available in standard stainless steel or optional ceramic coated.
Item is built to order and can take 2-4 weeks for delivery.
Made in the USA.
Notes:
All Agency Power products come with a LIMITED LIFETIME warranty when you fill out this form HERE.
This product is for Racing Competition only and is not legal for use in highway or street vehicles or other non-racing competition off-road vehicles.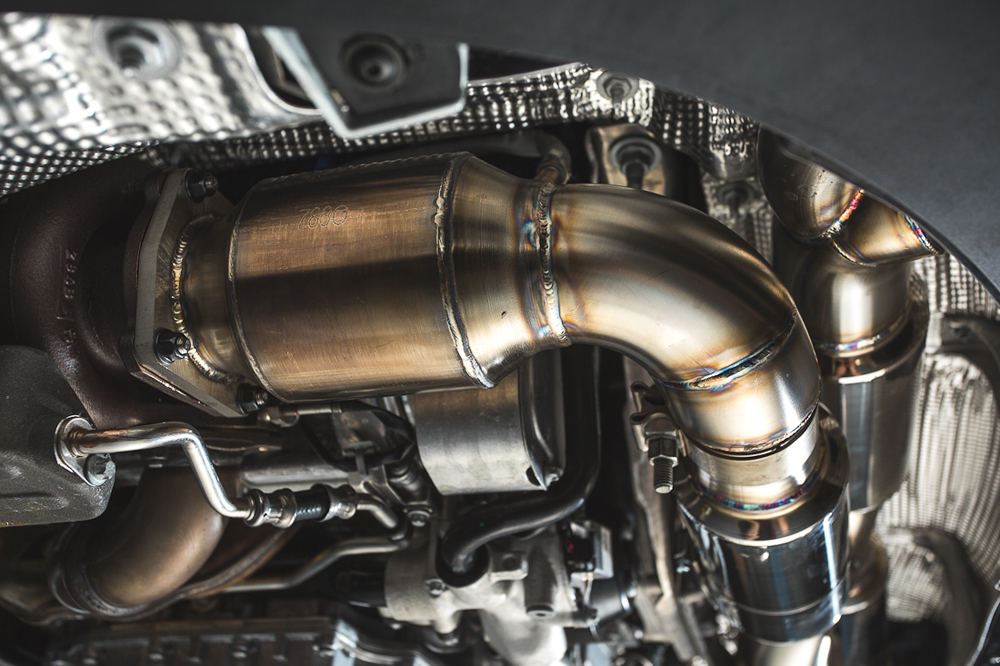 ---
Part# AP-991TT-176 is NO LONGER AVAILABLE!
SHOP REPLACEMENT PART
---