Agency Power's camber kit for the BMW 3 Series E90/E92 crowd that want to attain a higher level of control and performance for they're car. Wheel alignment is absolutely crucial when modifying your car. Alignment can effect every aspect of your driving experience, from straight line stability, under-steer, over-steer, acceleration, braking and tire wear. Although stock components allow slight alignments from the stock suspension settings, they often are not able to properly align the car after the suspension has been modified. From the factory, most cars are set to have under-steer and for optimum tire wear at stock height; under-steer is often undesired from a performance standpoint but is always dependent on driver style, therefore the adjust-ability of the alignment of a vehicle is critical when tuning for speed. The clock does not lie and having the vehicle alignment can make seconds of a difference.
Agency Power's reinforced and adjustable control arms accommodate the needs of the aggressive and performance oriented tuner. Being constructed of a Lightweight Steel-Alloy which is able to withstand the stresses of extreme competition, these arms are powder-coated with a 3-Stage process to ensure durability and protection against the elements. Constructed of a Reinforced Rubber Bushing , these control arms remain light weight while being able to take the punishment of competition and extreme conditions
Features:
Rod End ID: 15/32"
Max/Min measurements based on center-hole to center-hole dimension.
Minimum Arm Length: 9 7/8"
Maximum Arm Length: 11 13/16"
Made with high-strength and anti-cranking rubber material
Rubber viscosity is around 2000KGS
Direct replacement/ no modifications needed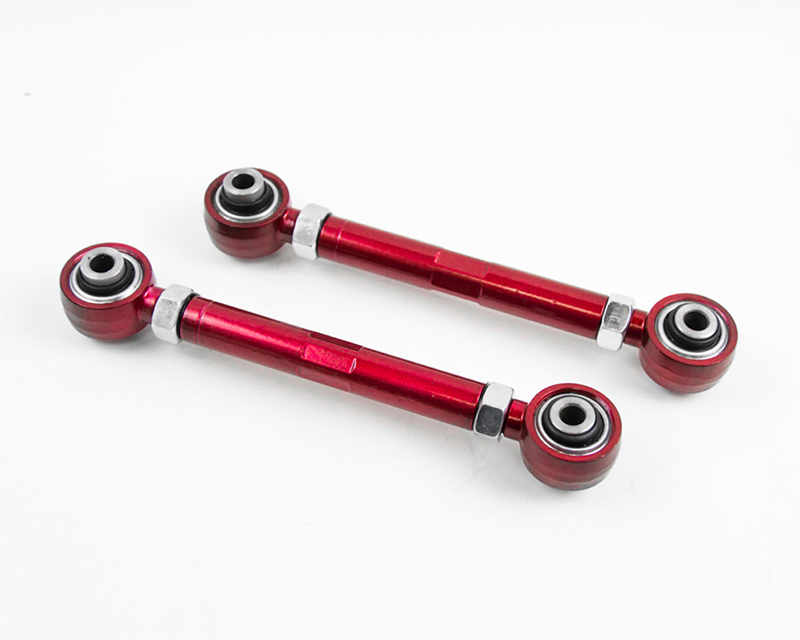 ---
Part# AP-E92-240 is NO LONGER AVAILABLE!
SHOP REPLACEMENT PART
---