Continuing the process of building the ultimate Porsche 996TT, Agency Power has developed these highly engineered and proven silicone boost hose kits. Like any turbo charged vehicle, air needs to flow in the most efficient way to maximize performance. At a certain level, factory components will not produce the same results. Agency Power' silicone boost hose kit replaces the 4 factory rubber boost hoses with these high quality and purpose driven silicone kit. The silicone hoses each have a precision CNC machined 6061 aluminum ends for a secure and direct fit into the factory or aftermarket intercoolers and intake manifold. Each machined aluminum part is barbed to give a secure fit and then the silicone is clamped on fashionably. Each hose has a small AP logo placed on it.
The hoses are designed to improve air flow by not allowing the hoses to expand under boost pressure. Like a brake line, when under pressure, the factory hoses can expand. The silicone tube keeps the structural integrity thus not changing boost pressure and keeps your power up. The factory rubber hoses can deteriorate over time and even blow out! These boost hoses have been tested to over 30psi.
The boost hoses are available in red, black, blue, silver, and yellow.
Hoses are designed to fit all Porsche 996TT from 01-05.
Notes:
All Agency Power products come with a LIMITED LIFETIME warranty when you fill out this form HERE.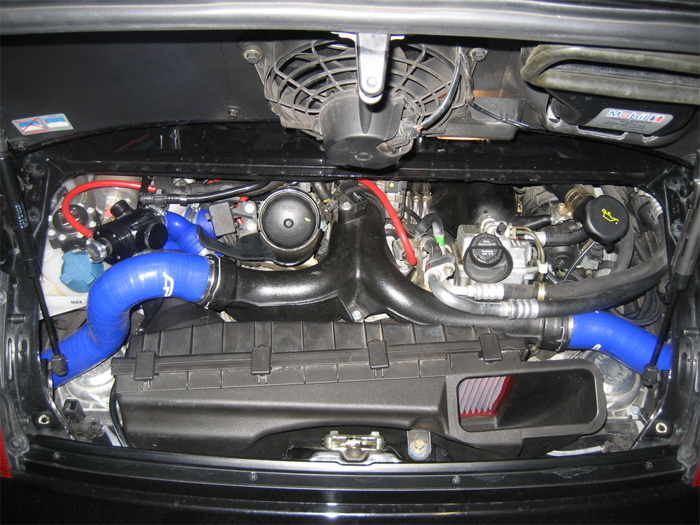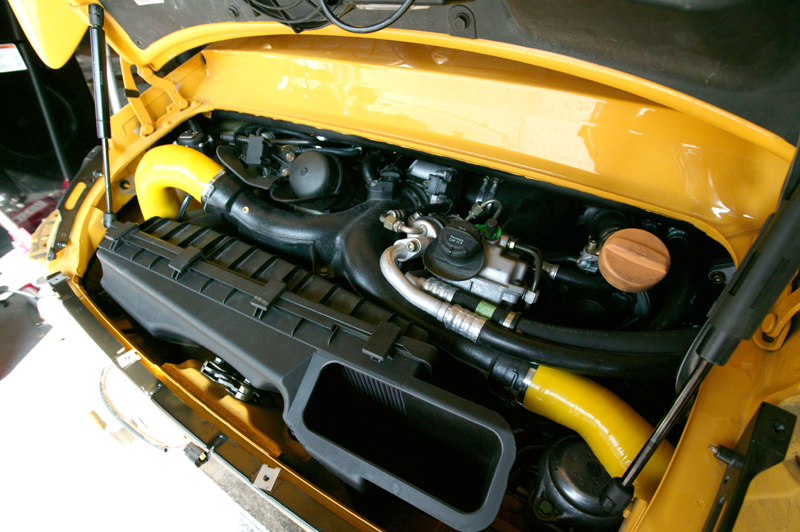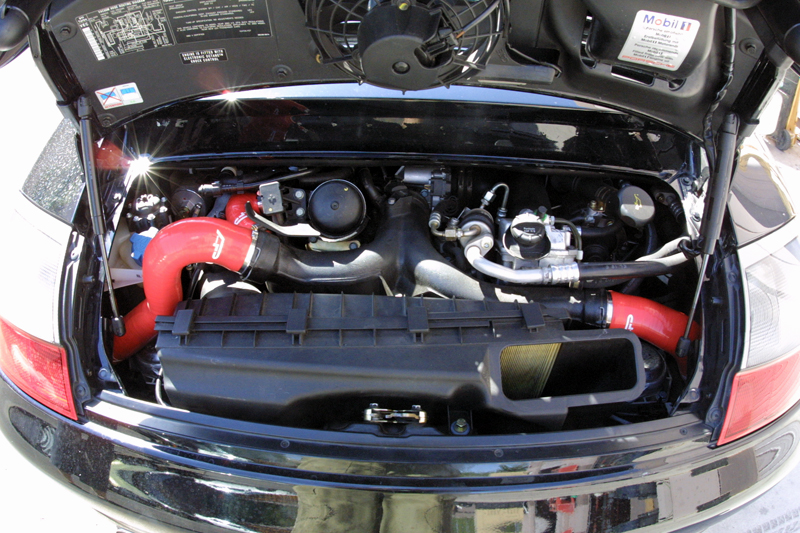 ---
Part# AP-996TT-174BK is NO LONGER AVAILABLE!
SHOP REPLACEMENT PART
---