As the horsepower on your 997 Turbo increases, so does the need for preventative products to ensure your boost is holding strong. The stock boost hoses are much like a rubber brake line that expands outwards under pressure. This causes a loss in boost pressure and can sometimes relate to the hose blowing off the turbo or Y-Pipe leaving you stranded. Because the Agency Power Silicone Boost Hoses are made from 4ply silicone with CNC machined 6061 aluminum ends, they will never pop off. The property of the silicone also keeps it at a fixed circumference as the silicone will not expand.
The new Agency Power Porsche 997 Turbo Boost Hoses are sold as a set of 4 to replace your 2 top hoses off the Y-Pipe to the intercooler and the 2 bottom hoses from the intercooler to turbos. All hoses come pre-assembled for an easy installation and feature the AP logo on the silicone. Each silicone hose is fastened to the aluminum hose fitting with a secure clamp and includes a new Porsche rubber O-Ring.
The boost hoses will be available in red, blue, black and silver. Custom colors can be ordered for an additional fee. Made in the USA.
Notes:
All Agency Power products come with a LIMITED LIFETIME warranty when you fill out this form HERE.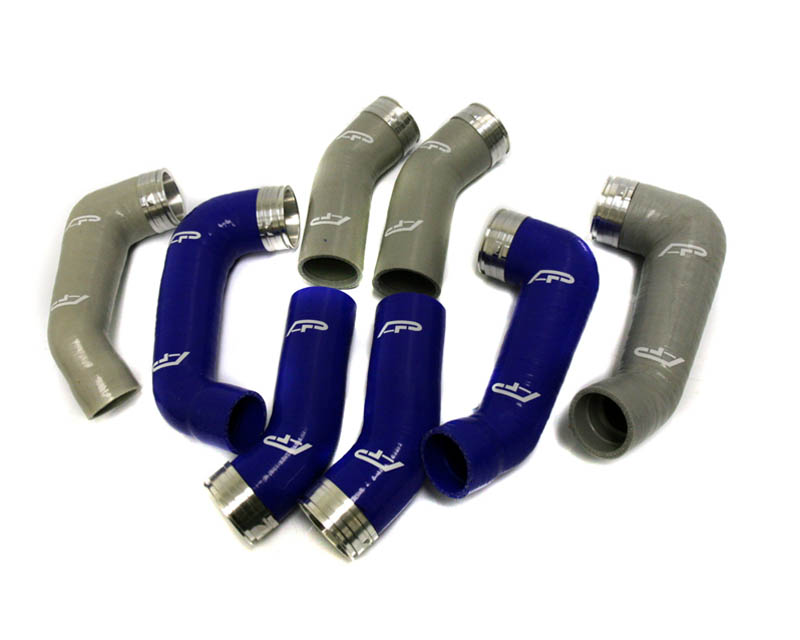 ---
Part# AP-997TT-174BL is NO LONGER AVAILABLE!
SHOP REPLACEMENT PART
---