Agency Power has added this silicone "F-Hose" to its line up of performance products for the Porsche 996TT. The silicone hose is a direct replacement of your factory unit. The hose is 4 ply silicone and is designed to withstand more boost pressure and never crack or fail like the factory unit. This hose will also prevent any potential boost leakage and loss of horsepower. The F-Hose works with the factory diverter valves or aftermarket ones. We recommend running aftermarket valves for best performance.
The hoses are designed to improve air flow by not allowing the hoses to expand under boost pressure. Like a brake line, when under pressure, the factory hoses can expand. The silicone tube keeps the structural integrity thus not changing boost pressure and keeps your power up. The factory rubber hoses can deteriorate over time and even blow out! These boost hoses have been tested to over 30psi.
Dress your engine bay up, as these hoses are available in matching colors with our boost hoses. Red, Blue, Silver, and Blue are all available.
F-Hose kit includes stainless steel clamps for easy fitment. Fits on all 2001-2005 Porsche 996 Turbos. Made in the USA!
Notes:
All Agency Power products come with a LIMITED LIFETIME warranty when you fill out this form HERE.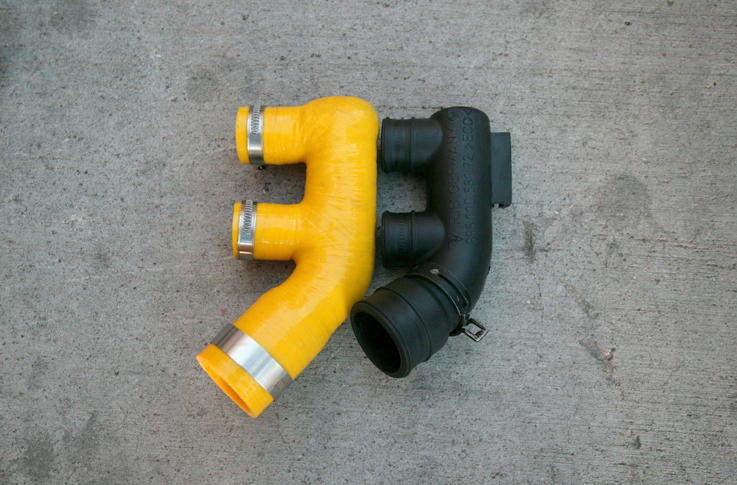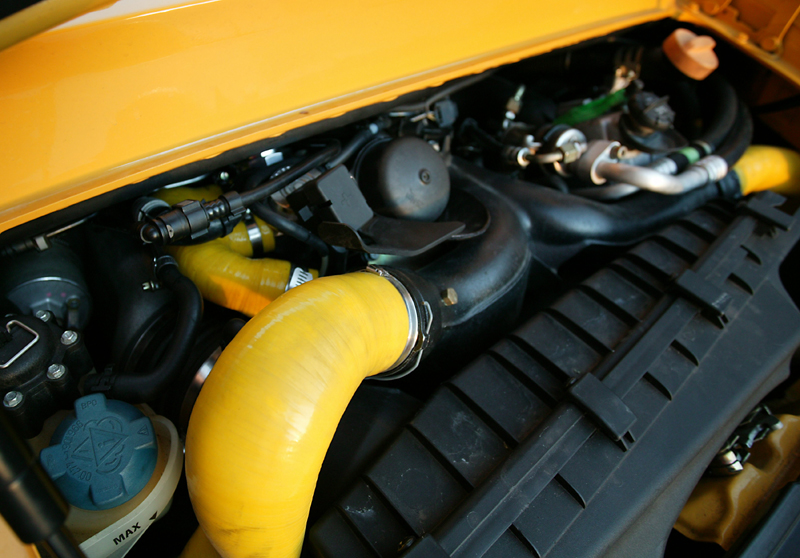 ---
Part# AP-996TT-173BLK is NO LONGER AVAILABLE!
SHOP REPLACEMENT PART
---