The Agency Power Titanium Exhaust System for the Volkswagen MK6 Golf R is a must have to get a new exotic sound coming from the sports coupe. These exhausts are made of rare ultra lightweight titanium. Not only will this exhaust give you more power through the already amazing powerband. But because it weighs so much less then the factory exhaust, you will get a better power to weight ratio, which makes your car that much faster. Shaving weight is the number one way to increase your cars handling, off the line acceleration, and stopping length.
Not only is the Agency Power titanium system light, but it greatly improves the exhaust flow and helps to prevents heat soak. There is a reason Titanium is so highly used in Motorsports, Technology, and Aero Space programs. Why should they have all the fun? The larger piping paired with the 1mm walls are the perfect combination for more power, a race car sound, and weight savings.
Fitment & Features:
70mm Inner Diameter
89mm Titanium Tips
Full system weighs only 7kg (15lbs)

Notes:
This exhaust is made to order. Delivery time is about 3-4 weeks.
All Agency Power products come with a LIMITED LIFETIME warranty when you fill out this form HERE.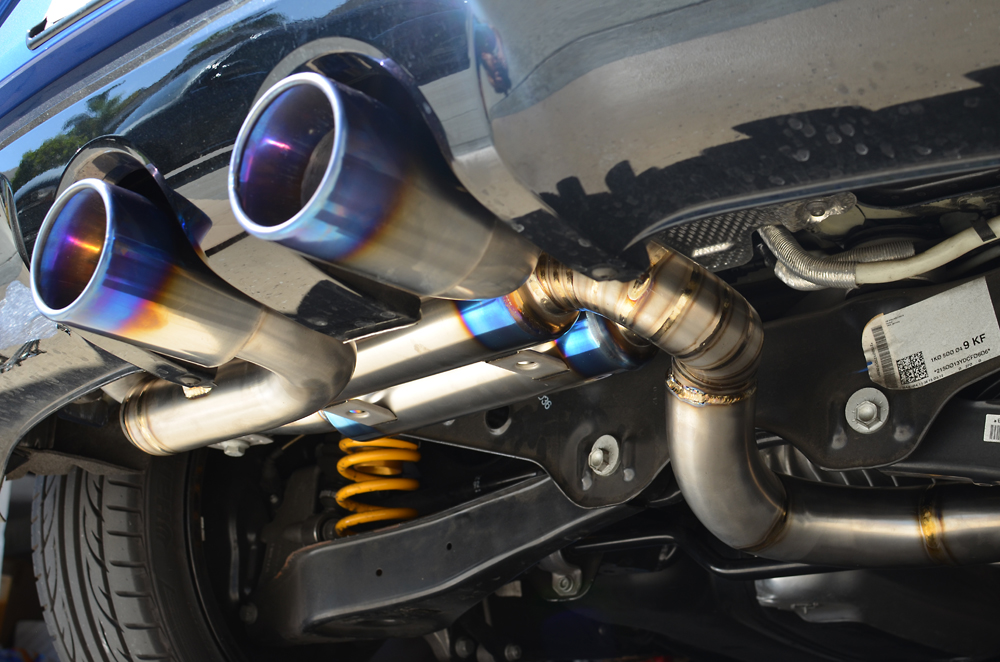 ---