New from Agency Power is our full line up of Titanium Exhaust Systems custom built for your vehicle. Having dealt with Titanium cat-backs, mufflers, and other exhaust components since 2004, we have expanded our line up of systems which give you the ultimate advantage in performance and weight savings. Titanium exhausts are extremely lightweight because of material used. Quality is upheld at indescribable levels because of the process it takes to weld titanium parts. Not only is the weight and strength a key component to the Titanium Exhausts we offer, but the sound is amazing! Having run full Titanium Exhausts on cars such as the Porsche 997 Turbo, Porsche 996 Carrera, BMW M5 F10, Mitsubishi EVO VIII, and more, we can first hand tell you this is one distinct tone. Titanium resonates at a higher pitch than stainless steel. This gives the exhaust a crisper more race like tone. All of the attributes of the Titanium Exhaust by Agency Power certainly make the purchase and use the most enjoyable exhaust you will ever own!
Fitment & Features:
Fits BMW 1M E82 (tested on LHD model only)
Axleback pipe diameter of 76mm
Quad burnt blue titanium tips 80mm each
Full system weighs only 6. 8kg (15lbs)

Notes:
This exhaust is made to order. Delivery time is about 3-4 weeks
/item shipping is oversized, flat rate.
All Agency Power products come with a LIMITED LIFETIME warranty when you fill out this form HERE.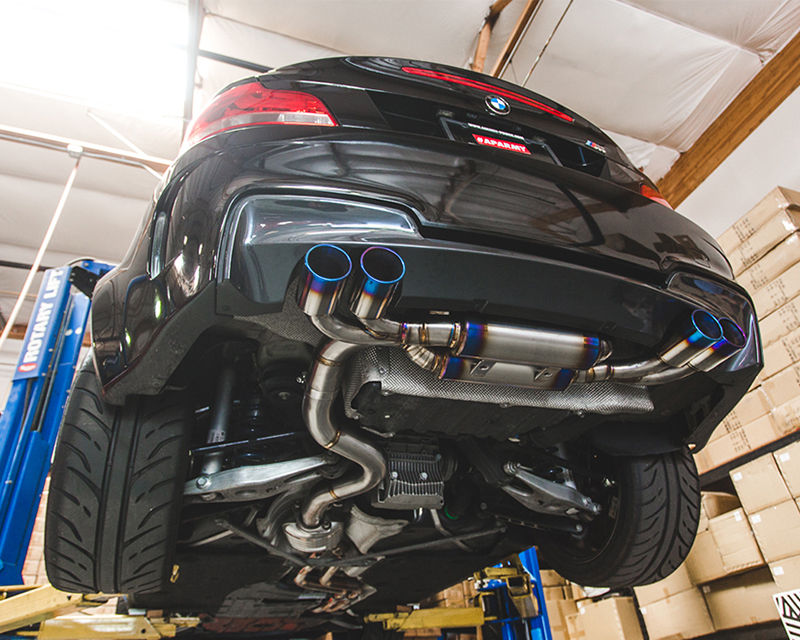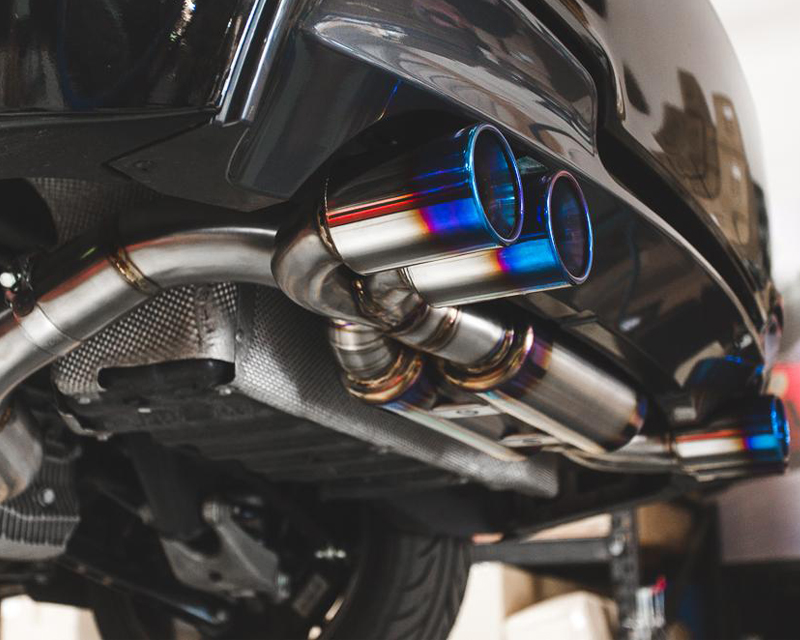 ---