Air Lift w/ AutoPilot V2 Digital Controls
For years, the air ride community cried out for an all-in-one, easy to install, user friendly and affordable digital management system. Most would consider such a system "too good to be true", until Air Lift unveiled the AutoPilot V2. A completely overhauled successor to the original AutoPilot, the AutoPilot V2 offers (8) user-definable pressure-based presets and comes nearly completely pre-wired out of the box. The handheld controller features a crisp LCD screen which displays four corner and tank pressure, saving you the hassle of installing analog gauges. Usable in both "preset mode" or "manual control mode", the AutoPilot V2 provides complete control over your air suspension system at a price point that cannot be beat.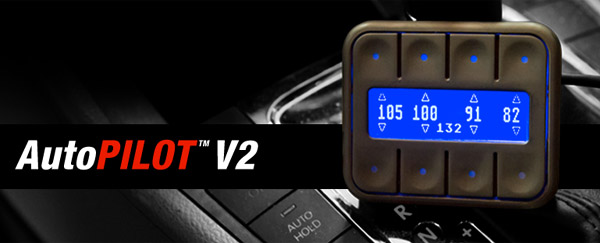 Air Lift AUTOPILOT V2


Never before has there been a digital air ride management system as easy to install as the AutoPilot V2. The combined ECU/Manifold unit has built-in push-to-connect ports (available in both 1/4"ptc and 3/8"ptc) and pressure sensors- no more goofy looking transducers to install! The AutoPilot V2 Management Package includes everything you need to experience what enthusiasts everywhere are raving about.
Not only does the V2 give you 8 different presets to tailor to your ride heights needs, but it also learns your vehicle to provide incredible accuracy with every push of the button. As you roll low, the V2 will constantly monitor your pressures and adjust accordingly to your presets. V2 also allows you to control your system manually, for the ultimate in independent 4 corner adjustment. With the raise on start feature, you wont even have to touch the controller! Fully laid out? Raise to your ride height as soon as you turn on your ride and youre ready to go.
You want diagnostics? Well V2 has diagnostics! With a touch of a button you can check compressor performance and compressor run times. The system will also alert you to a leak, a low pressure situation, communication failure or if there is somethonaling wrong with your valve.
Installation could not be easier! Mount your components, hook up 3 wires, plug in the OEM quality harness and you are ready to go. The detailed instruction manual will take you through the calibration and ride height preset process. Each V2 is 100% function and leak tested at the factory after assembly, so you can cruise the streets in confidence!
One of the best features of the Air Lift Performance Auto Pilot V2 is that it is proudly made in the United States of America!
Features of the v2 Include:
8 User programable ride-height presets
Manual control mode
User adjustable compresor kick-on / cut-off pressures
Auto calibration
User adjustable backlight color / brightness
Compressor wear-down testing
Compressor timer
Rise on start
User adjustable unit of measurement (PSI/BAR)
Built-In Manifold and ECU makes installation a breeze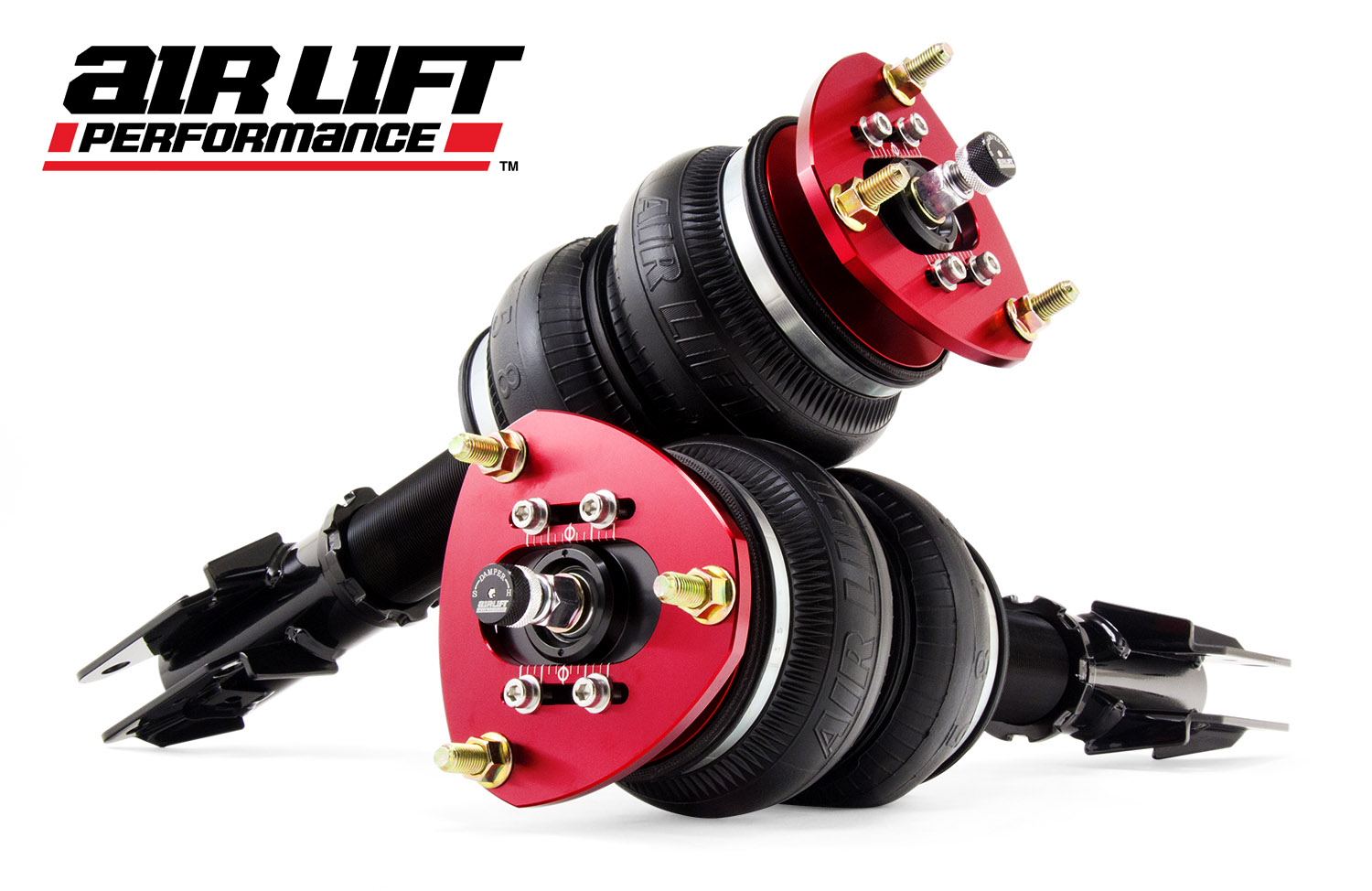 AIR LIFT SUSPENSION

Get the stance you want and the performance you need with Air Lifts air suspension kits! Every kit we offer is fully engineered to properly fit your vehicle, provide unmatched static drop, and deliver ride and handling capability that exceeds factory suspensions. No other lowering suspension provides a more versatile package for daily use.

PERFORMANCE SERIES KITS
Performance Series air suspension kits are the ultimate suspension choice for your ride. All applications feature lightweight monotube shocks/struts with 30-level adjustable damping. Adjustable camber plates are integrated into the struts top for perfect alignment or wheel fitment and are engineered with high quality spherical bearing upper mounts, providing instant damper response and precise steering feel.

Another great feature is that the Performance Series shocks/struts have threaded bodies with adjustable mounts; this allows you to alter the factory set heights to better suit your situation without sacrificing suspension travel. As with the Slam Series kits, Air Lift Performance provides everything needed for easy installation. And while everyone loves the way their car looks laid out on the ground, these Performance Series kits are best enjoyed while in motion! The huge range of damping, mated with our progressive rate air springs, allows you to have a comfortable ride on the highway. And with the twist of the damping knob, you have a track-ready suspension poised to cut a fast lap.

Everything about the Performance Series kits is geared towards maximizing your vehicles suspension: lowest drop, best ride, lowest weight, most adjustability, and incredible handling. All proven on racetracks and back roads around the world.


KIT CONTENTS
Complete Air Lift AutoPilot V2 System
Air Lift Front Suspension of your choice
Air Lift Rear Suspension of your choice
Aluminum Air Tank of your choice
Tank Fitting Pack
Compressor(s) of your choice
40amp Relay(s) for your compressor(s)
Relay Wiring Kit(s)
Inflation Valve
Air Line Cutter Tool
(1) 60ft Bundle of DOT Approved Air Line

MODEL FITMENT

1982-1993 BMW 3-Series (E30) Models with 51mm diameter front struts (except 325ix)
NOTE: Weld-in front application, No front swaybar mount for M3 models.

Modifications Required
Front: Weld front strut lower mount to factory hub assembly Modifications Req.

Rear: Minor trimming of coil spring locator

*** ACTUAL PARTS NOT SHOWN!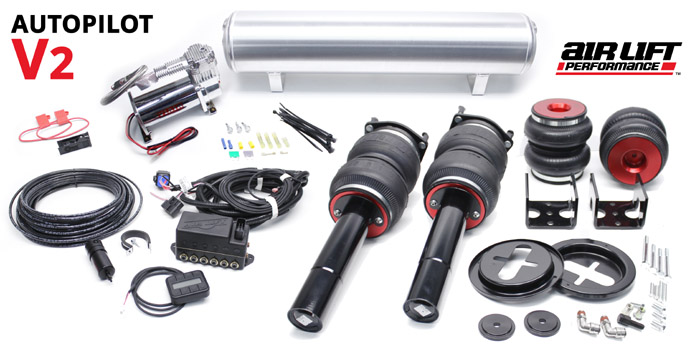 ---
Part# BAG-E30-AutoPilotFullKit is NO LONGER AVAILABLE!
SHOP REPLACEMENT PART
---