Akrapovic Slip-On Line Titanium Exhaust - 981 Cayman GT4
Engineers have spent months developing a Slip-On exhaust system that takes the driving experience to a completely new level. This fully titanium exhaust system with three muffler configurations saves weight at the rear axle, additionally enhancing the handling with more power and torque gained with improved gas-flow dynamics, reduced back pressure, and a more linear power curve. Power gains are especially noticeable in the mid range. All these pluses are rounded off by a thoroughly pleasing sound note. Thanks to the dual-mode exhaust flap system, the "cat-back" Slip-On enhances the unmistakably deep resonant sound of Akrapovic.

FEATURES:
+5.8 HP @ 7300 RPM
+7.7 ft/lbs @ 3600 RPM
7.9 lbs. lighter than stock exhaust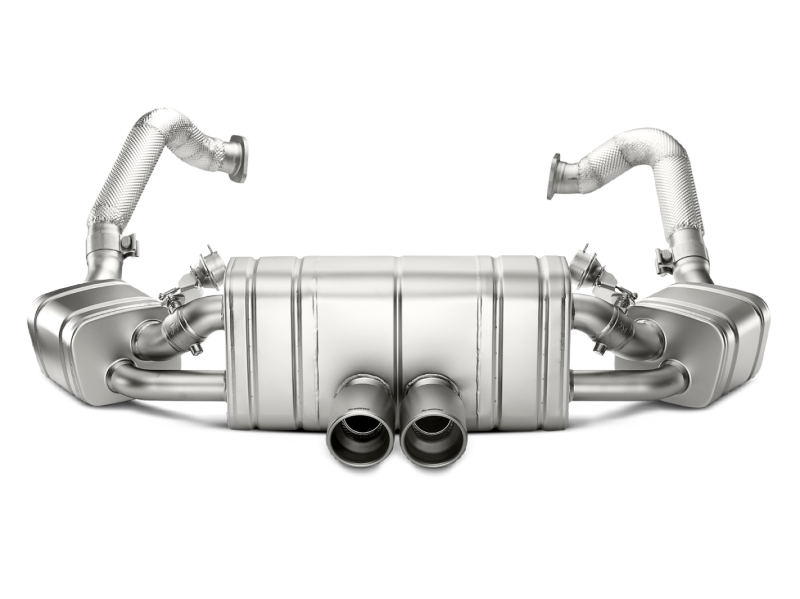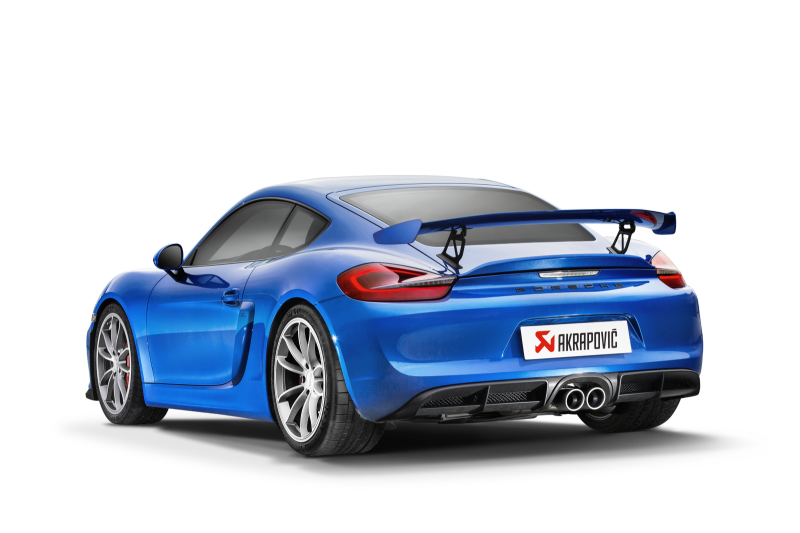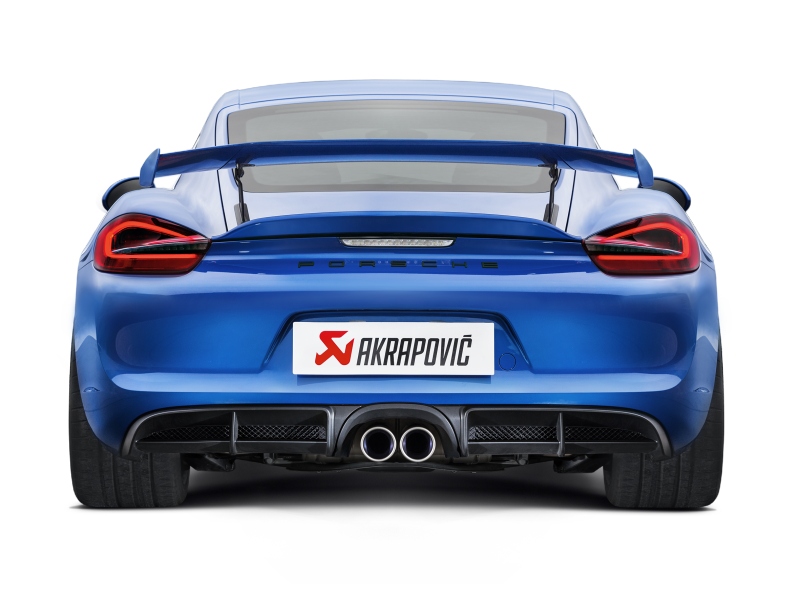 ---
Part# S-PO981SO2-HT is NO LONGER AVAILABLE!
SHOP REPLACEMENT PART
---