AWE Tuning R8 V10 Facelift SwitchPath Exhaust |
3025-31020
---
Unlike other systems on the market, the AWE Tuning R8 V10 SwitchPath Exhaust is bespoke for the V10 engine, and not just a re-purposed R8 V8 system. Designed with the unique sound characteristics of the 5.2L V10 in mind, hundreds of hours of development and sound tuning were invested to unlock the perfect combination of exhaust tone, sound volume and practicality. This is an unmatched piece of Performance Engineering.
The AWE Tuning SwitchPath Exhaust
Beyond the hand-crafted detail that is standard for every AWE Tuning Performance Exhaust, this one packs a little something special: The R8 V10 SwitchPath Exhaust incorporates a proprietary mechanical valve system that controls sound volume:
Under part throttle and idle, valves route exhaust gasses through integrated mufflers, keeping sound levels civilized.
At 3/4 throttle application and more, the valves automatically open and the system goes into a more aggressive, "straight pipe" mode flowing primarily via both the 2 1/4" part throttle and 2 1/2" full throttle channels.
An in-cabin mounted electronic SwitchPath Remote toggles the mechanical valves between "normal" and "straight pipe mode." Practical.
SwitchPath Exhaust highlights include
Designed and manufactured in-house at AWE Tuning
H-Pipe Crossover for enhanced tone and exhaust scavenging
Bullet Style Mufflers, designed and built in-house
Max gains: +21 hp and +50 ft lb at the crank at 2200 rpm
Peak gains: +11 hp and +6 ft lb at the crank
German Engineered control valves
Valve Programming optimized for R8 engine characteristics
CNC machined V-Band connections
Crafted from T304 stainless steel
No CEL
Lifetime Warranty
NOTE:
Customers with S Tronic cars must also purchase the Audi R8 S Tronic Exhaust Fitment Kit
Please note, these exhaust products are for racing use only.
Part Numbers: 3025-31012, 3025-31026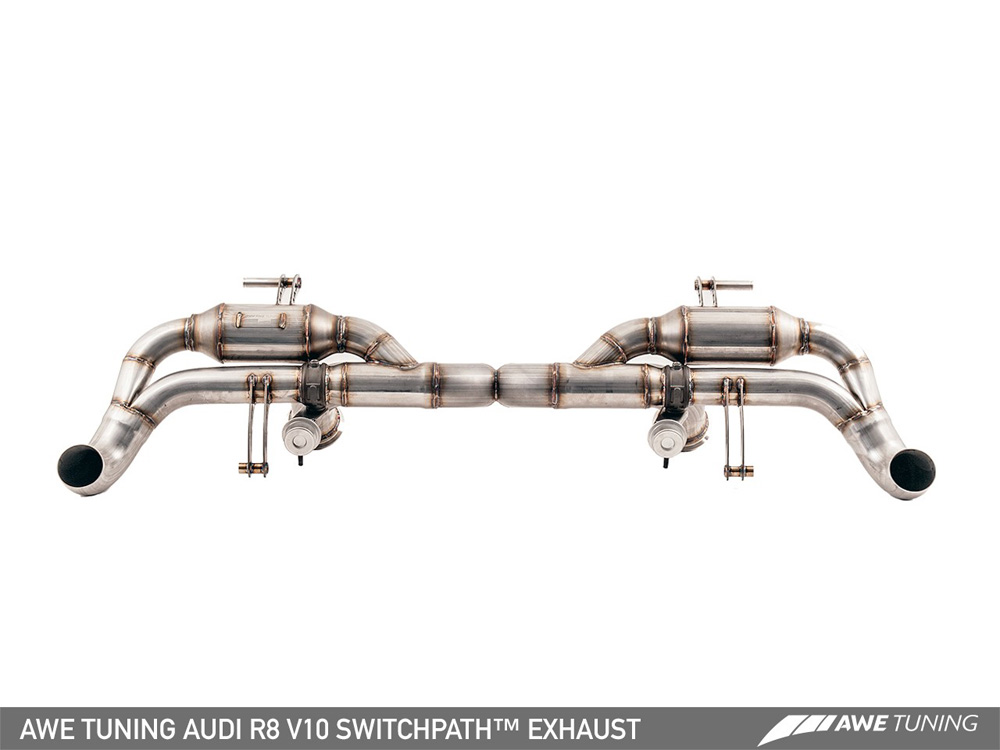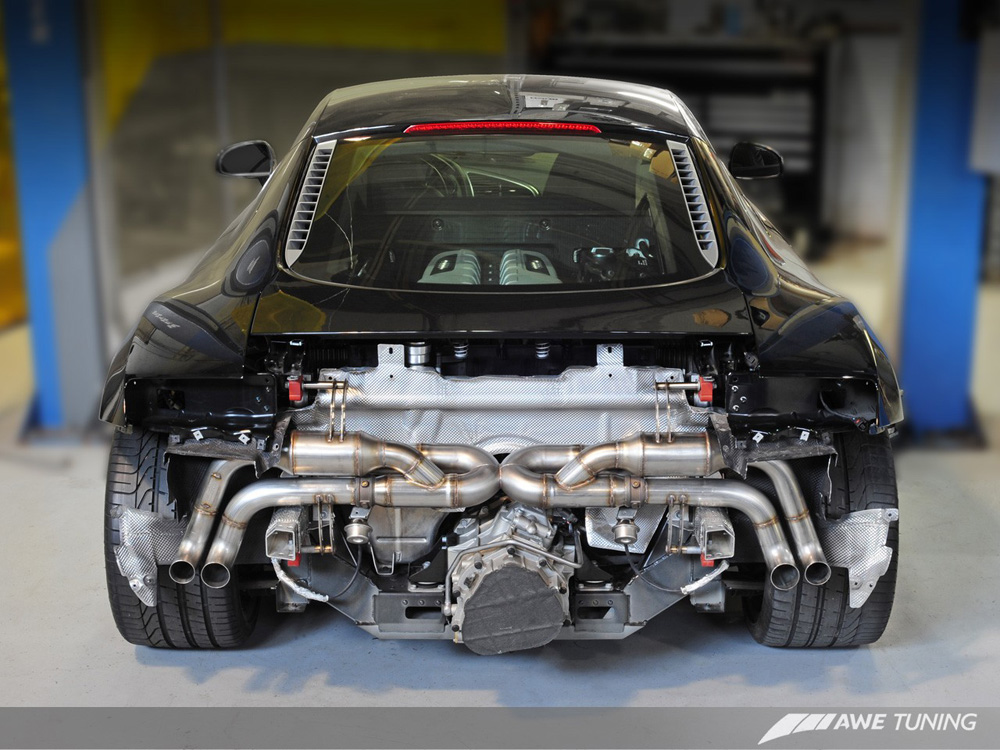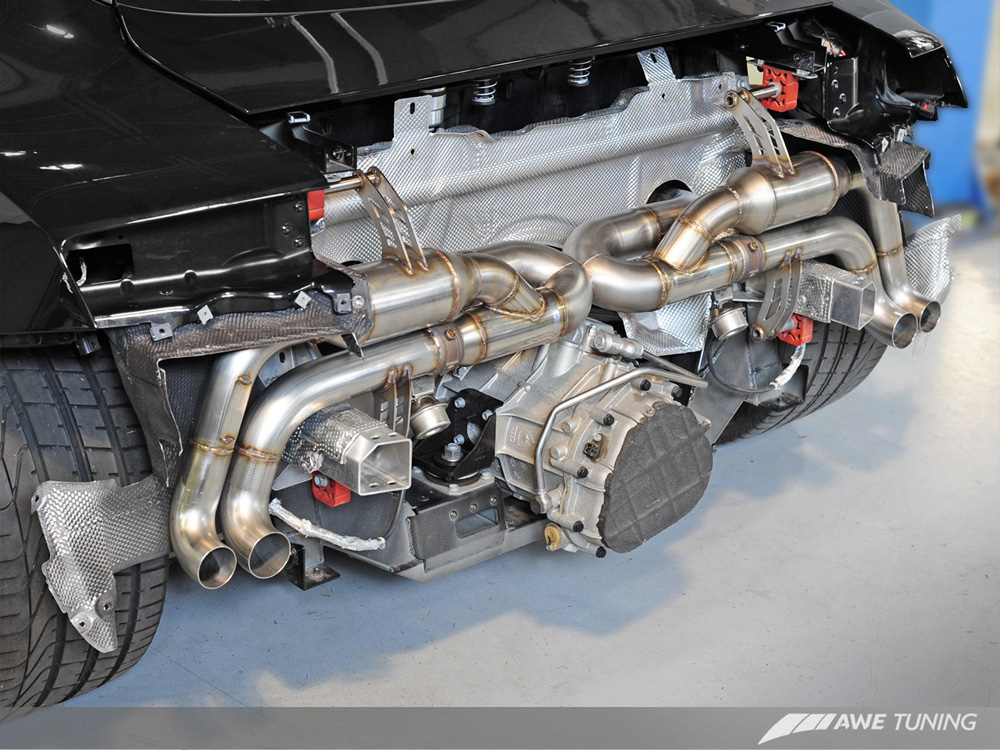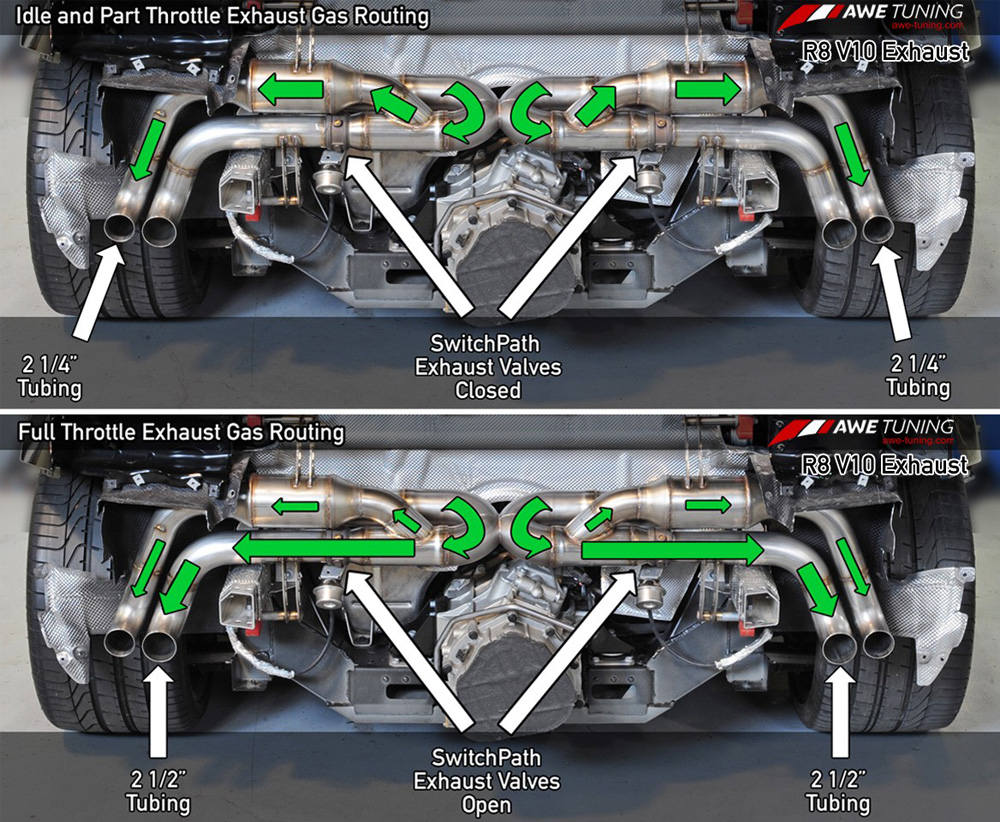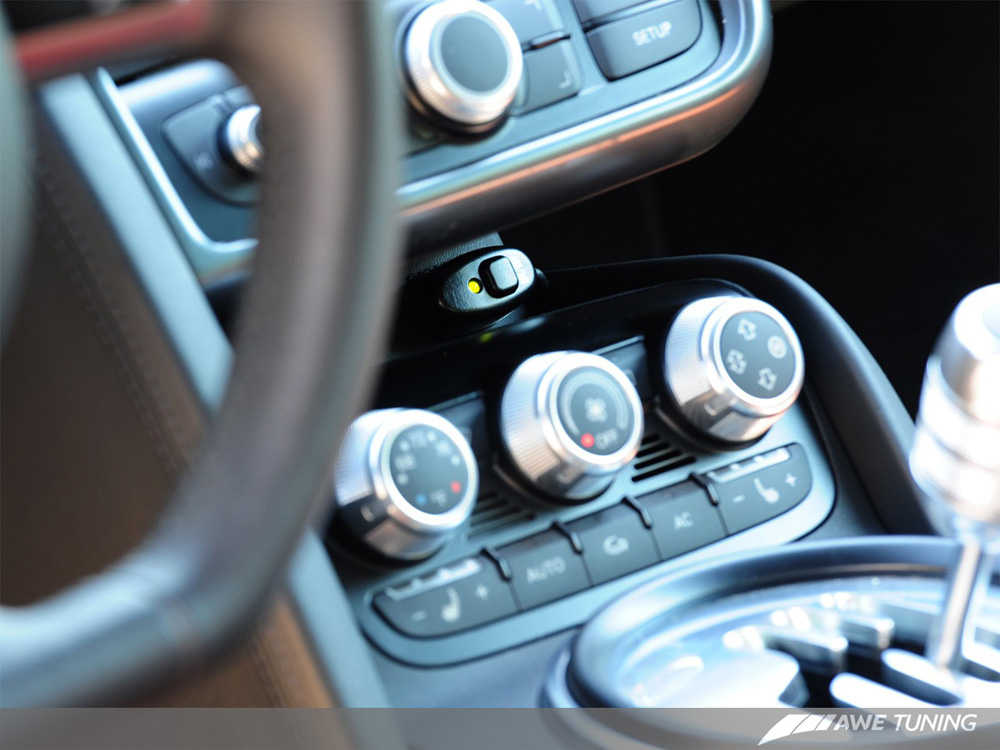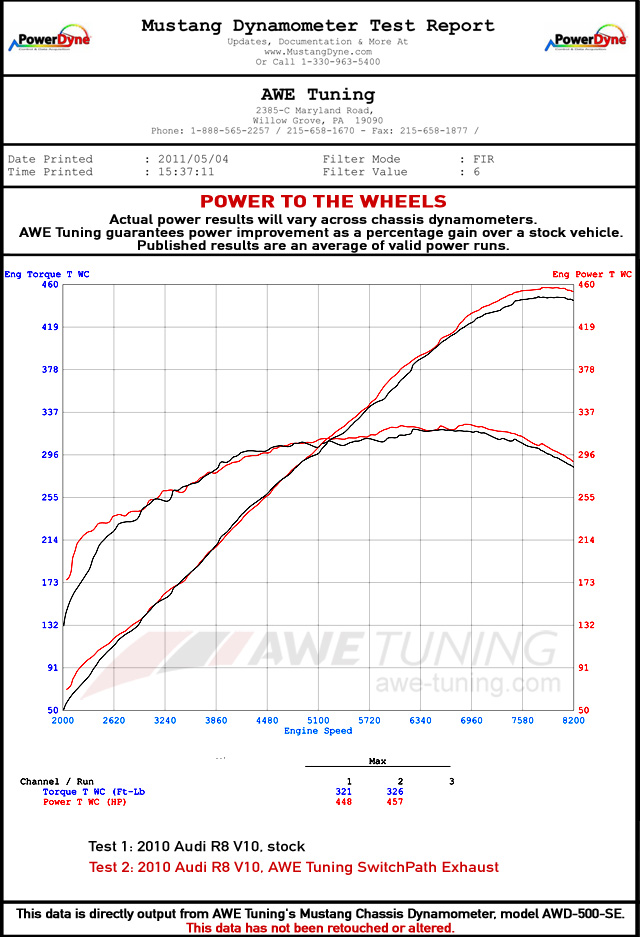 Install Instructions can be found
here
.



⚠️CALIFORNIA WARNING: Cancer and Reproductive Harm - www.P65Warnings.ca.gov
---