* FREE Shipping within the continental United States Only.
Quality Depo Headlight!
Headlight E-Code Black - S5 LED Style
Uses bulbs H7 High, H7 Low (not included)
Awesome Euro-Style Black Housing with S5 Hyper White LEDs! Gives an updated and aggressive euro look! E-Code Projector beam pattern for increased visibility and precise cutoff!
Factory 10pin D-Plug = Plug and Play. (NOTE: Requires some re-coding with a VAGCOM for proper operation of the LED strip)
This is for ONE PAIR (one left & one right).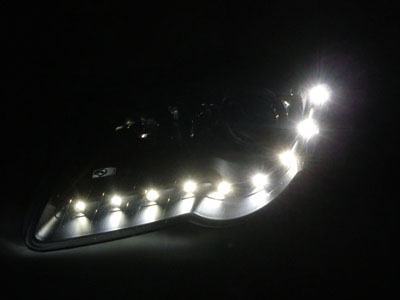 ---
Part# HVWP60HL-S5B is NO LONGER AVAILABLE!
SHOP REPLACEMENT PART
---