After our longest development cycle to date, we are pleased to release our lowering springs for the B9 A4/S4 platform. Through months of testing and thousands of miles logged, we have created what we feel is the best lowering spring option for daily driven vehicles. As with any of our lowering spring options, the goal with our B9 lowering springs is to keep ride quality as close to stock as possible, while adding an OEM+ level of drop.
Having a B9 in our development fleet allowed us to spend a lot of seat time in the vehicle. This was especially advantageous in our development process, as we were able to log many miles over various surfaces and road imperfections. We felt that the car offered a very comfortable ride in stock form, and this was somethonaling that we did not want to sacrifice. With our lowering springs, we feel that we have found the balance between adding some sportiness while still keeping the ride quality that you expect from a premium Audi.
Each spring set is 100% made in the USA exclusively for Emmanuele Design. The springs are made of high tensile chrome silicon and each unit is shot peened, pre-set and 100% tested to ensure all the critical dimensions and rate/loads are within tolerance. The springs are then powder coated with a stealth black finish for an OEM appearance. The use of high tensile chrome silicon, as opposed to typical commercial grade chrome silicon, allows us to create a lighter spring that can sustain repeated deflection without deformation. High tensile chrome silicone will typically have thinner coil diameters that are spaced further apart, when compared to commercial chrome silicon.
Specs:

- A4 (Non-Sport): 1.6" Front & Rear
- A4 (Sport): 0.8" Front & Rear
- S4: 1.0" Front, 0.8" Rear
- Stock Front: 250 lb/in
- eMMOTION Front: 300 lb/in
- Stock Rear: 260 lb/in
- eMMOTION Rear: 340 lb/in
What's Included?

Lowering Springs - The heart of our lowering package is the springs themselves. Featuring a linear design with unique rates and geometry, our lowering springs are a direct replacement for the stock units.
Front Bump Stops - The bump stops are used heavily in the factory suspension tuning. In order to maintain proper travel to the bump stops, we include new front bump stops with each set of springs. This is of particular importance on the non-sport suspension, as the limited shock travel requires specific bump stop tuning.
Note:
Note: For those running very aggressive wheel fitments, the factory bump stops can be used to limit the chance of rubbing.
FAQ's
Are these springs okay for a daily driver?

Yes, these springs were specifically designed or daily driven vehicles with an emphasis on ride quality.

Will lowering springs cause my factory shocks and struts to wear out prematurely?

Our springs are a linear rate design, similar to the OEM units. As such, they are not expected to cause additional wear on the shocks and struts. The spring heights are also designed to stay within the travel range of the factory shocks and struts. Much of our development was on the non-sport package A4, as this vehicle will employ a larger drop than the sport package vehicles. By precisely examining the factory bump stops, spring rates and motion ratios, we have created a true no compromise lowering solution for both non-sport and sport package B9's.

Do I need any other items for install?

No other items are needed for install. However, for improved handling performance, we also recommend the rear sway bar upgrade.

Do I need to trim the bump stops?

We recommend trimming the rear bump stops by approximately 1.0" on non-sport A4's.

Will I rub with _____ wheel setup?

We have found good results with up to 255/35 series tires on a 9.5 ET38 wheel. For more aggressive setups, you can leave the stock bump stops intact to limit suspension travel. This will result in a bit firmer ride, but will cause no adverse effects.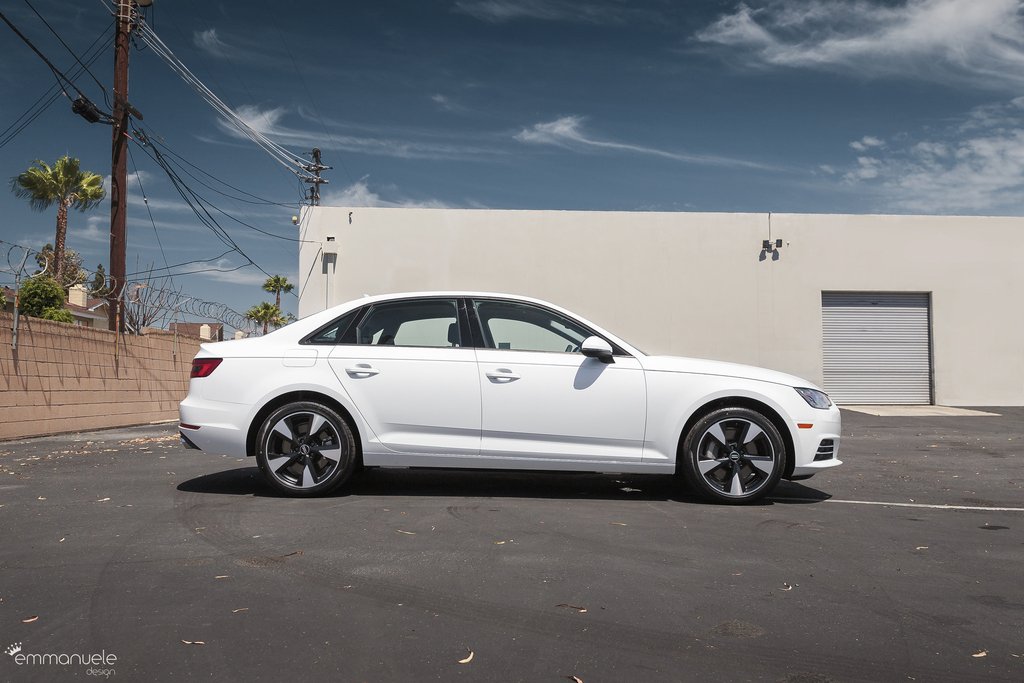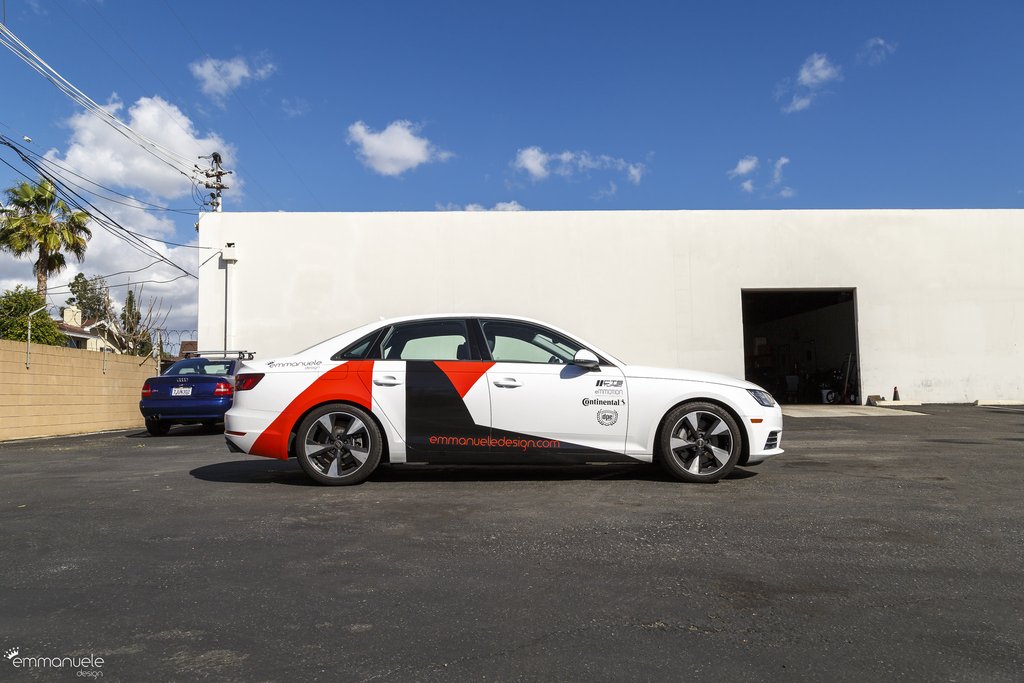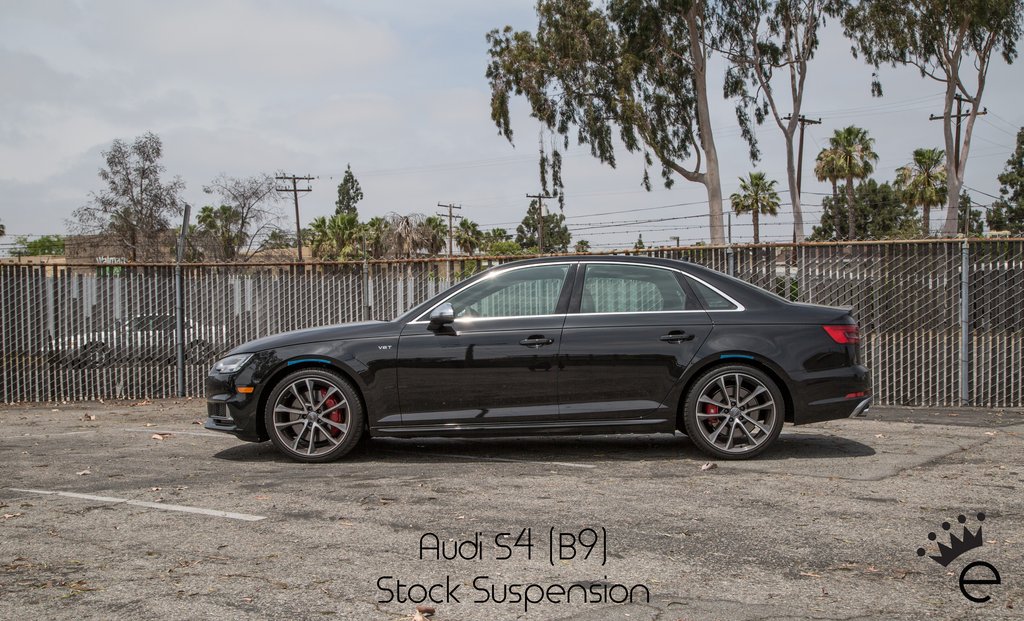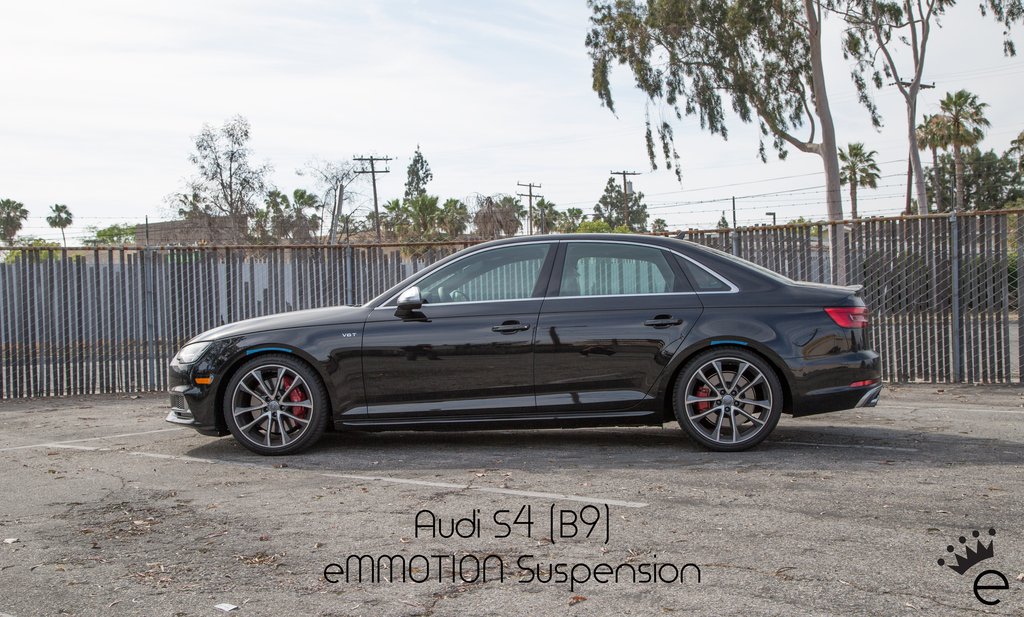 ⚠️CALIFORNIA WARNING: Cancer and Reproductive Harm - www.P65Warnings.ca.gov
---