Air Lift Kit w/ Manual Controls | BMW F2X | F3X
---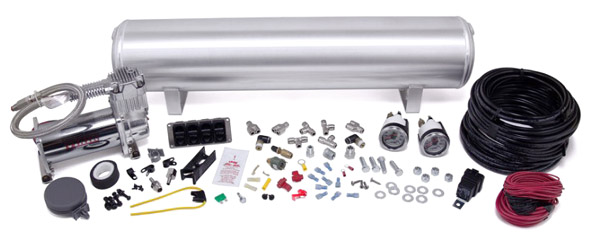 MANUAL MANAGEMENT KIT
Looking to get on air but at need a price point that won't break the bank! Keep is simple with our manual control air
suspension
kit. Our manual management kits are controlled by paddle valves instead of electric valves, which give you the most affordable setup possible while maximizing reliability. All of our full air ride kits are engineered to improve ride quality, increase performance and add maximum height adjustability. Now you can get over those annoying speed bumps while still retaining the ability to roll as low as possible.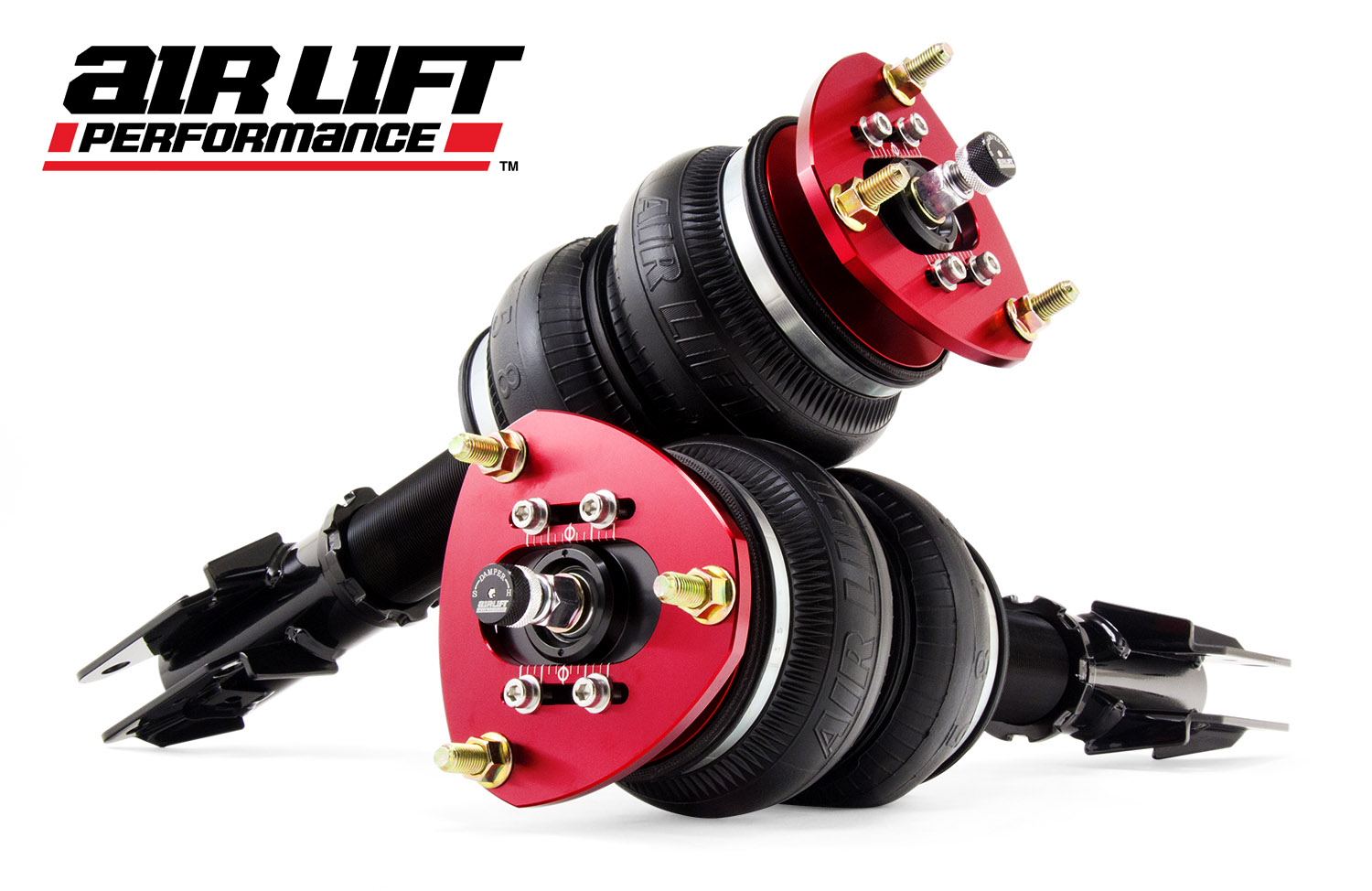 AIR LIFT SUSPENSION

Get the stance you want and the performance you need with Air Lifts air suspension kits! Every kit we offer is fully engineered to properly fit your vehicle, provide unmatched static drop, and deliver ride and handling capability that exceeds factory suspensions. No other lowering suspension provides a more versatile package for daily use.

PERFORMANCE SERIES KITS
Performance Series air suspension kits are the ultimate suspension choice for your ride. All applications feature lightweight monotube shocks/struts with 30-level adjustable damping. Adjustable camber plates are integrated into the struts top for perfect alignment or wheel fitment and are engineered with high quality spherical bearing upper mounts, providing instant damper response and precise steering feel.

Another great feature is that the Performance Series shocks/struts have threaded bodies with adjustable mounts; this allows you to alter the factory set heights to better suit your situation without sacrificing suspension travel. As with the Slam Series kits, Air Lift Performance provides everything needed for easy installation. And while everyone loves the way their car looks laid out on the ground, these Performance Series kits are best enjoyed while in motion! The huge range of damping, mated with our progressive rate air springs, allows you to have a comfortable ride on the highway. And with the twist of the damping knob, you have a track-ready suspension poised to cut a fast lap.

Everything about the Performance Series kits is geared towards maximizing your vehicles suspension: lowest drop, best ride, lowest weight, most adjustability, and incredible handling. All proven on racetracks and back roads around the world.


KIT CONTENTS
(4) Paddle valves
Two Dual-Needle Pressure Gauges
Air Lift Front Suspension
Air Lift Rear Suspension
Aluminum Air Tank of your choice
Tank Fitting Pack
Compressor(s) of your choice
40amp Relay(s) for your compressor(s)
Relay Wiring Kit(s)
Inflation Valve
Air Line Cutter Tool
84ft Bundle of DOT Approved 1/4" Air Line
MODEL FITMENT
BMW 2 Series F22 Coupe (2015+ AWD & RWD)
BMW 2 Series F23 Convertible (2015+ AWD & RWD)
BMW 3 Series F30 Sedan (2012+)
BMW 3 Series F31 Wagon (2012+)
BMW 3 Series F30 Sedan AWD (2012+)
BMW 3 Series F31 Wagon AWD (2012+)
BMW 3 Series F34 GT Hatchback AWD (2014+)
BMW 4 Series F32 Coupe (2014+)
BMW 4 Series F33 Convertible (2014+)
BMW 4 Series F36 Gran Coupe (2014+)
BMW 4 Series F36 Gran Coupe AWD (2014+)
Note: Fits AWD and RWD models with a 3 bolt front upper mount Only!
**PICTURES SHOWN NOT ACTUAL PARTS!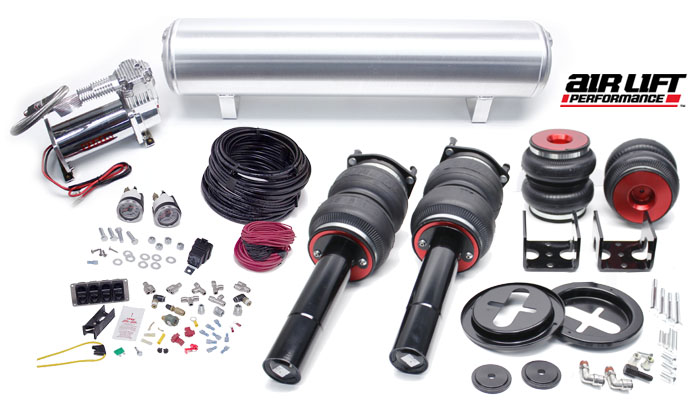 ⚠️CALIFORNIA WARNING: Cancer and Reproductive Harm - www.P65Warnings.ca.gov
---