AWE Tuning R8 V8 Facelift Performance Exhaust |
3010-11090
---
The 2013+ Audi R8 4.2L Exhaust Suite sets a new standard. Two options: The sophisticated, versatile valved R8 4.2L SwitchPath Exhaust, and the disobedient, unbridled R8 4.2L Straight Pipes
The AWE Tuning SwitchPath Exhaust
Beyond the handcrafted detail that is standard for every AWE Tuning Performance Exhaust, this one packs a little something special: The R8 4.2L Exhaust incorporates a proprietary mechanical valve system that controls sound volume:
Under part throttle and idle, valves route exhaust gasses through a central muffler, keeping sound tame and drone free.
At 3/4 throttle application and more, the valves open and the system is unleashed – going into "straight pipe" mode.
An in-cabin mounted electronic SwitchPath Remote toggles the mechanical valves between "normal" and "straight pipe mode." Practical.
SwitchPath Exhaust highlights include
Designed and manufactured in-house at AWE Tuning
Crafted from T304 stainless steel
Uses Factory Tips
No CEL with full system or straight pipes
German Engineered control valves
CNC machined V-Band connections
One piece, full bolt on system means easy and reversible installation
Programming optimized for R8 engine characteristics
Lifetime Warranty
AWE Tuning 2013+ R8 4.2L Straight Pipe Exhaust
Do you find even our R8 4.2L V8 SwitchPath Exhaust too docile? Maybe you need to meet the AWE Tuning R8 4.2L Straight Pipe Exhaust.
This system unlocks the same impressive power gains of 25 hp and 28 ft-lbs of torque as our SwitchPath Exhaust, but sheds even more weight over the stock exhaust system, for a total weight loss of 55 pounds -- because lighter is faster.
Be warned, though. The sound from the straight pipes is not for the faint of heart, small children, or small pets, and there are no "switching options" available with this addition. Scared? Take a step back to the head-turning, yet sophisticated SwitchPath Exhaust.
AWE Tuning stands by this product with a lifetime warranty, however, the straight pipes cannot be returned or exchanged based upon sound satisfaction.
If you have an R8 4.2L and you're looking to make one of the most meaningful evolutions available, these are your options.
Please note, these exhaust products are for racing use only.
Part Numbers: 3025-31022, 3025-31032, 3010-11090, 3945-11001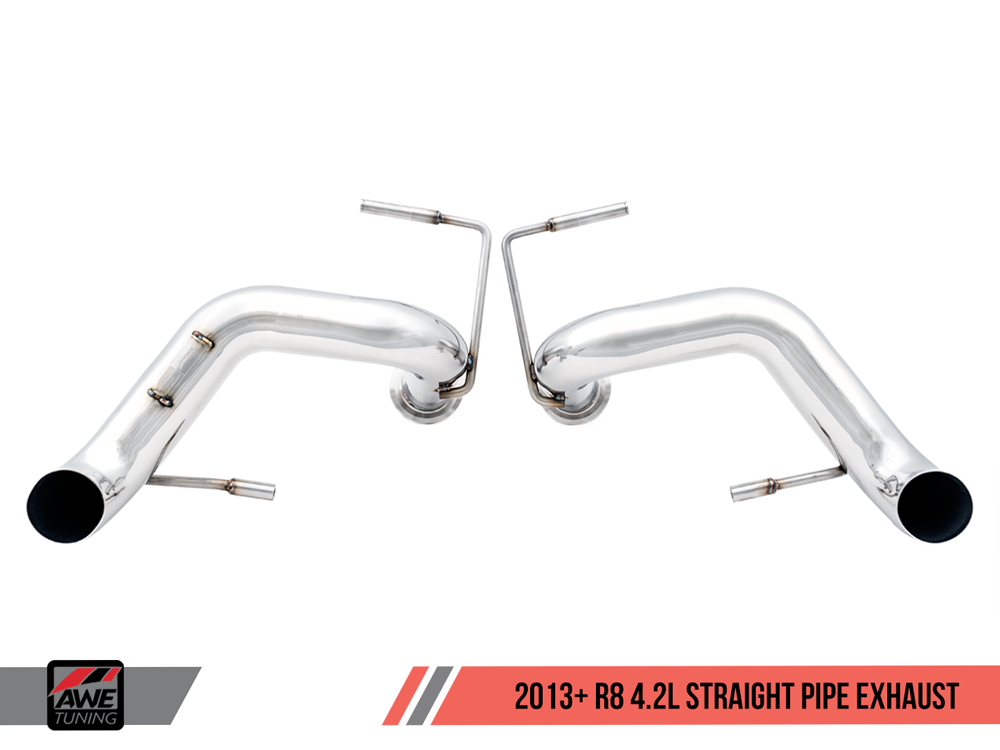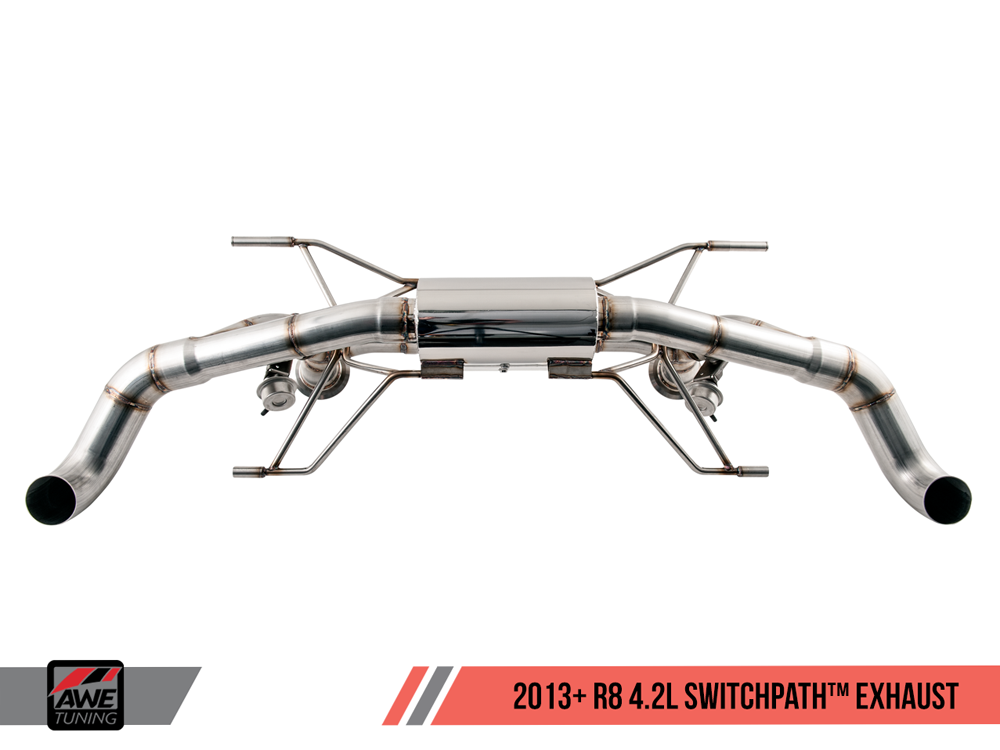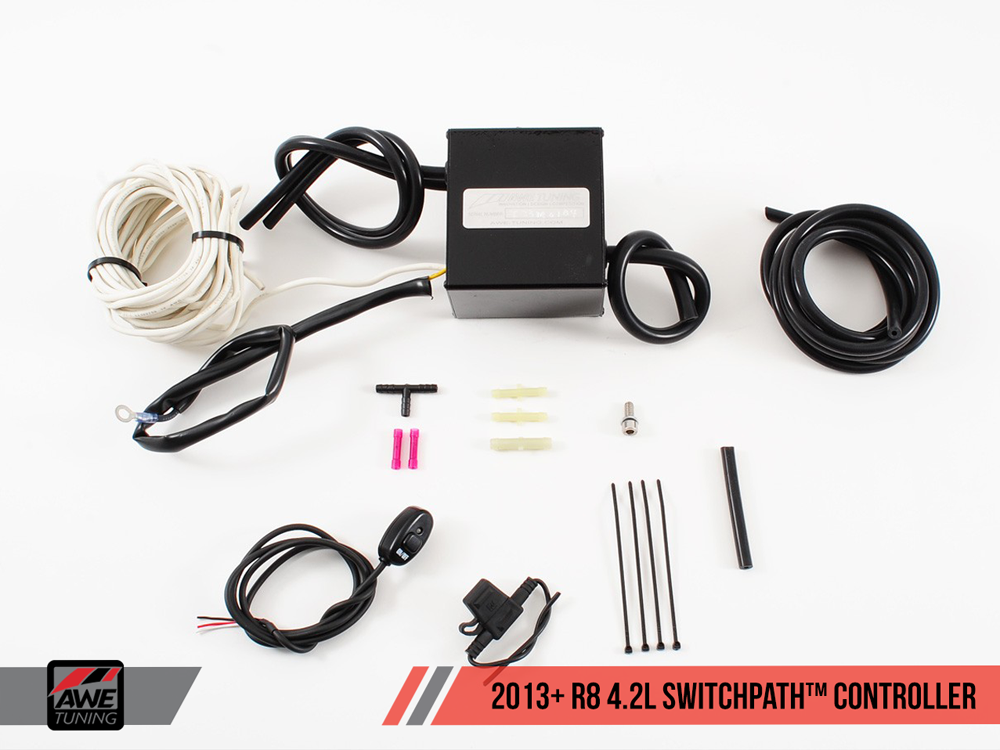 Install Instructions can be found
here
.



⚠️CALIFORNIA WARNING: Cancer and Reproductive Harm - www.P65Warnings.ca.gov
---