Nuke Performance Cavernous Carbon Fiber Shift Knob - Gloss Finish |
NUK-49001201
---
Nuke Performance universal gear knobs in real lightweight carbon and billet aluminum with hollow design.
The Nuke Performance universal Gear Knobs, Cavernous Carbon, comes in three lengths and two finishes. All three lengths and both finishes are made of real high-quality carbon and billet and anodized aluminum.
 Real-Carbon Gear Knobs
 Available in 3 different sizes
 Made in Sweden
 Available in both glossy and matte finish
 Fits 4 different threads, all included

This is the lightest and most awesome universal gear knob on the market and fits many different applications thanks to the included thread inserts.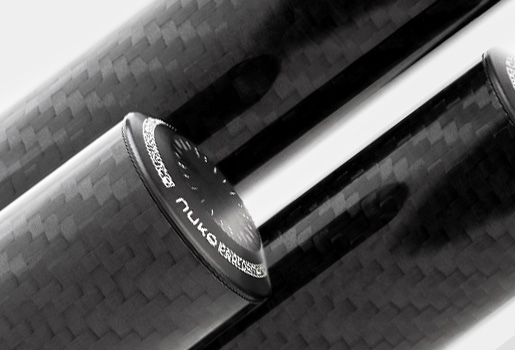 Real Carbon Gear Knobs :
All our carbon is of the highest possible quality, the usage of real carbon in combination with the billet aluminum ends makes it possible for the Cavernous Carbon series gear knobs to have a hollow design that makes them as lightweight as air and extremely stable. The finish of the carbon housing is extremely high and available with both glossy and matte finish.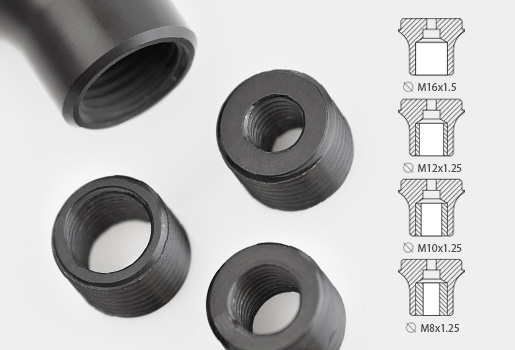 Fits four different threads, all inserts included :
With our design we included the possibility to choose from four different well-known threads, this makes it as universal as possible at the same as the threads results in a steady fitment. Apply a tiny bit of thread lock and it will sit there forever. The inserts come included with all gear knobs and are available to buy as spares if you want to move the gear knob from one car to another on a later occasion.
Included inserts to fit threads :
 M8x1,25    M10x1,25    M12x1,25    M16x1,5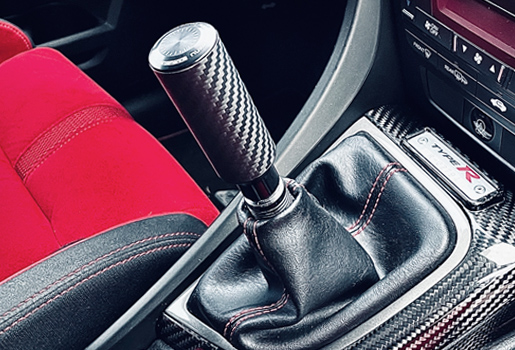 Universal fitment and a timeless style, for the modern vehicle
The matte or glossy carbon finish gives you a timeless style for your modern vehicle interior. Choose a size and finish to make a perfect fit for your interior and gear lever. These universal gear knobs let you add a customized touch to your car´s radiance and are a good complement to sports cars that often have panels and details in carbon fiber. And with the gear knob being made out of real carbon and anodized aluminum, the finish is unbeatable.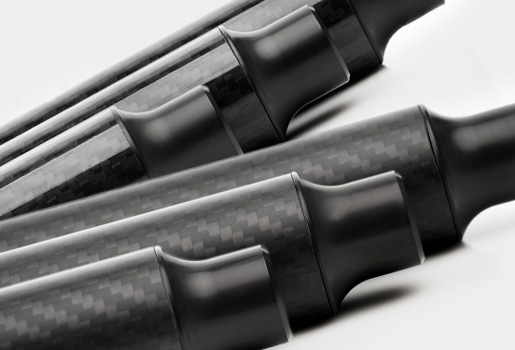 Two finishes and three sizes available
The Cavernous series universal gear knobs are made out of real carbon and come in two finishes, both matte and glossy. Both sizes are as lightweight and stable as the other, it is totally up to you to choose which finish matches your interior the best. It comes in three different lengths to fit all applications as best as possible, the different sizes are 65mm (40mm carbon), 95mm (70mm carbon), and 115mm (100mm carbon). Choose the length and finish when placing an order, all versions come with the included inserts and with our unique hollow design.
Two finishes and three lengths :
 Glossy Carbon Finish    Matte Carbon Finish
 65mm    95mm    110mm
 Made in Sweden, guaranteeing the highest possible quality
Developed, designed, and manufactured in Sweden, in-house by Nuke Performance. This is of the highest possible quality and with the same hallmark as all the other range of lightweight motorsports range from Nuke Performance.
This guaranteeing the highest possible quality - there is no substitute for the quality of Nuke Performance.

All inserts for the threads above are included with the product.



⚠️CALIFORNIA WARNING: Cancer and Reproductive Harm - www.P65Warnings.ca.gov
---