IN STOCK AND READY TO SHIP!

Polar FIS MQB has been developed with the collaboration of several experts and companies into tuning / ECU remapping to create an essential tool, which in many cases eliminates the use of computers with diagnostic software. This makes that our device be a really interesting product for this profile of customer.

Other available products in the market require to install external gauges and displays but Polar FIS MQB uses the original display of your vehicle and allows you to manage all available menus easily with the buttons of your steering wheel.

More Than 140 Parameters & Diagnostic Functions
Polar FIS MQB allow checking of more than 140 engine parameters currently, depending on vehicle and model. The number of parameters increases every firmware update that we develop and offer to our customers periodically. As extra options, we will include other important functions of diagnostics and comfort for common use in the next firmware releases.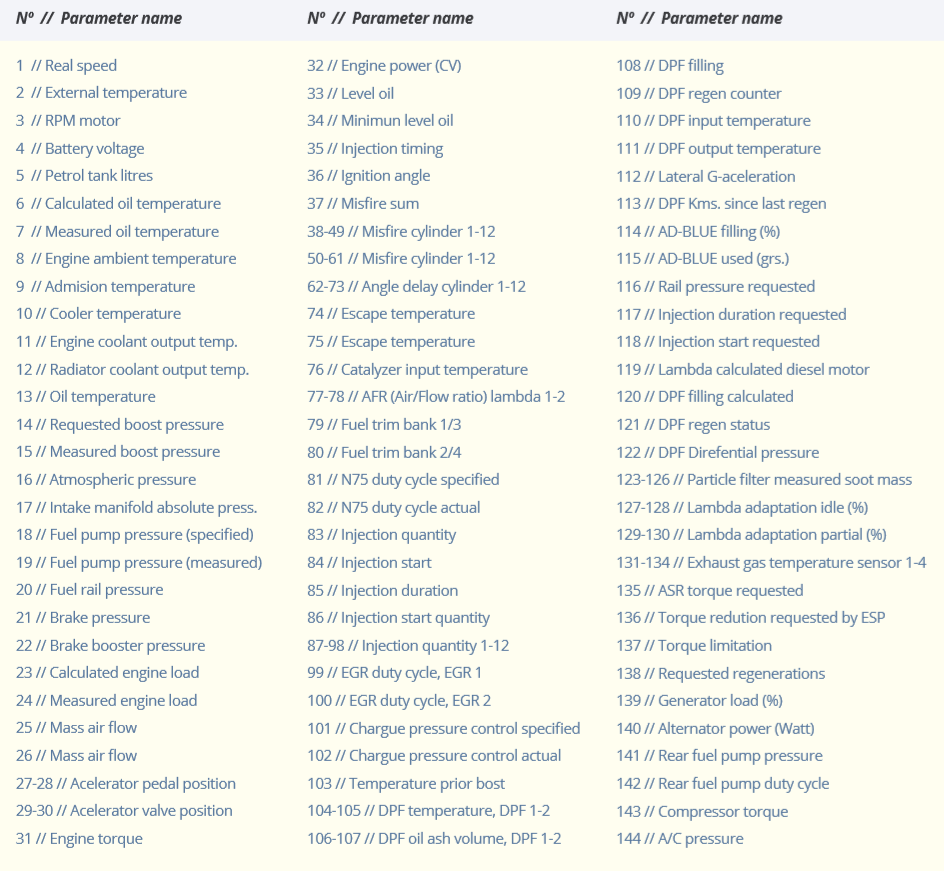 CURRENTLY SUPPORTED MODELS:
Polar FIS MQB works with several brands and models from the VAG Group, so it will possible that the list of supported models will be increased in the future.

All models equipped with Virtual Cockpit are not supported yet, it will be supported in the next firmware releases (currently under development). For last, this models must have original Radio from factory (OEM). Other radios will be added in next releases too.
VW Arteon

VW Atlas

VW Golf/GTI (Mk7)

VW Golf Sportwagon

VW Passat

VW Polo

VW Tiguan

VW Touran

VW Teramont

Skoda Octavia (MQB)

Skoda Octavia RS (MQB)

Skoda Karoq

Skoda Kodiaq (MQB)

Seat Arona

Seat Ateca

Seat Ibiza

Seat Leon III (5F)