Revo Turbo Inlet Hose | MQB EA888 Gen. 3 | 1.8T | 2.0T |
RV581M200800
---
The Revo Turbo Inlet Hose has been designed and engineered to directly replace the stock pipe and elbow found in vehicles with the 1.8 and 2.0 TSI engines with an IHI turbo.


The Revo Turbo Inlet Hose offers a high-quality single piece replacement for the OEM parts which allows for smoother uninterrupted air flow, improving the throttle response and performance of your vehicle.

Key Features:
Increases performance
Improves air flow efficiency
Constant taper for smoother air flow
Turbo matched inlets
Replaces restrictive stock turbo elbow
Engineered for both LHD and RHD fitment
Designed to work with OEM Airbox (also works with many aftermarket intakes)

Performance Figures:
Up to +12 HP and +11 ft/lbs of Torque

OEM Part
With ample efficiency for a stock vehicle, the OEM system quickly becomes a choking point for the engine when running Revo Software. With a generously sized air box, the standard plastic intake hose causes the most amount of restriction; convolutions designed to allow for engine movement disrupt airflow, a small internal diameter limits the volume of air and a sharp reduction in hose diameter at the turbo causes turbulence.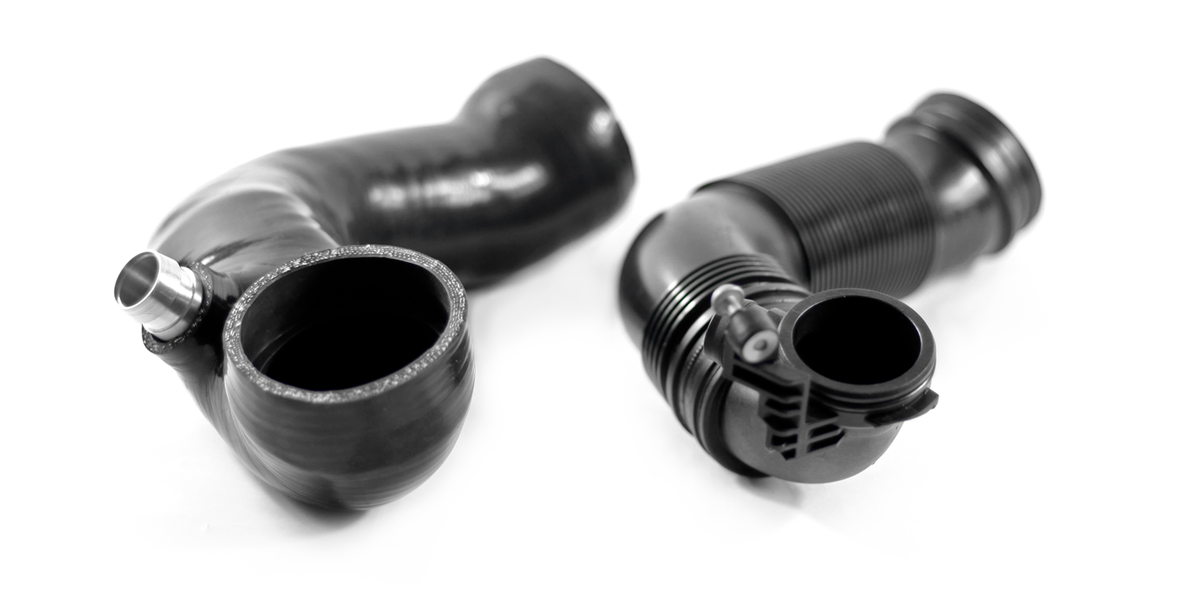 Turbo Inlet
The Revo machined inlet replaces the restrictive elbow found on the IS20/IS38 turbos. The machined billet aluminium inlet securely fits to the OE unit using locking tabs and integrated O-rings. With almost double the cross-sectional area compared to other available products, air can stabilize and distribute before a smooth tapered transition to the turbo. Removing the internal steps between components further ensures uninterrupted airflow and removes any unnecessary turbulence.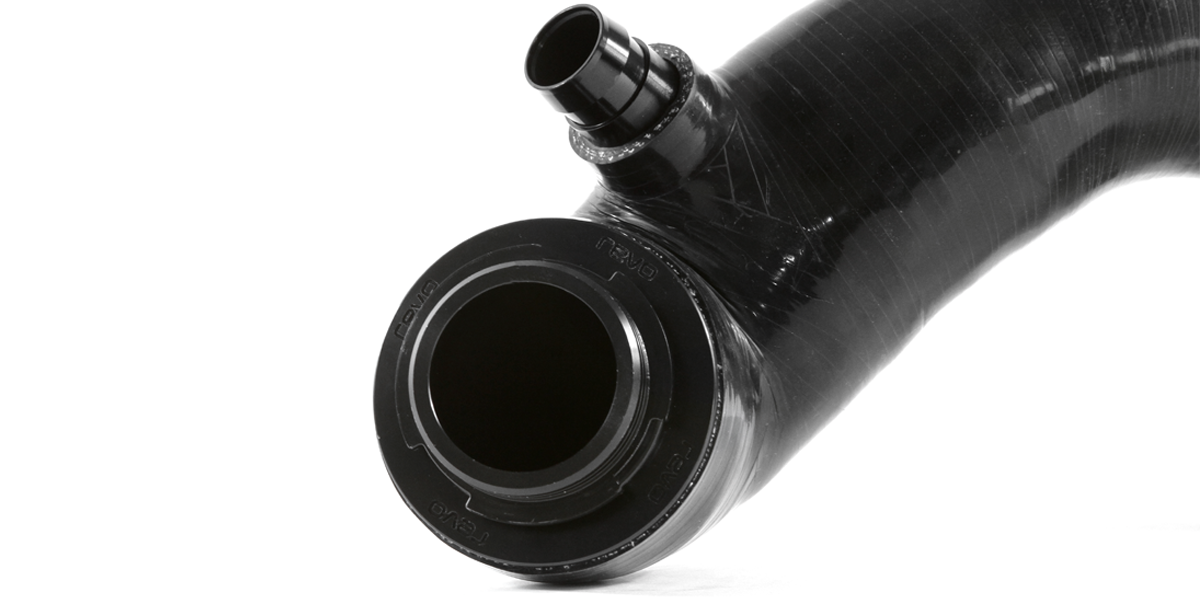 Silicone Hose Design
The Revo Turbo Hose as an increased inner diameter that gradually tapers from air box to turbo to optimize airflow, while maintaining the tolerances required to fit both LHD and RHD vehicles with a standard air box. Designed to directly replace the plastic hose and turbo elbow, this upgrade reduces restriction and maximizes smooth airflow improving both power and torque throughout the rev range. A four-ply construction with an internal wire helix increases strength to prevent collapsing under pressure. Internal steps flush fit against the stock air box and the machined inlet, creating a smooth transition between components ensuring the smoothest airflow possible to the turbo. A machined bung is integrated in to the hose, connecting the stock PCV system vacuum.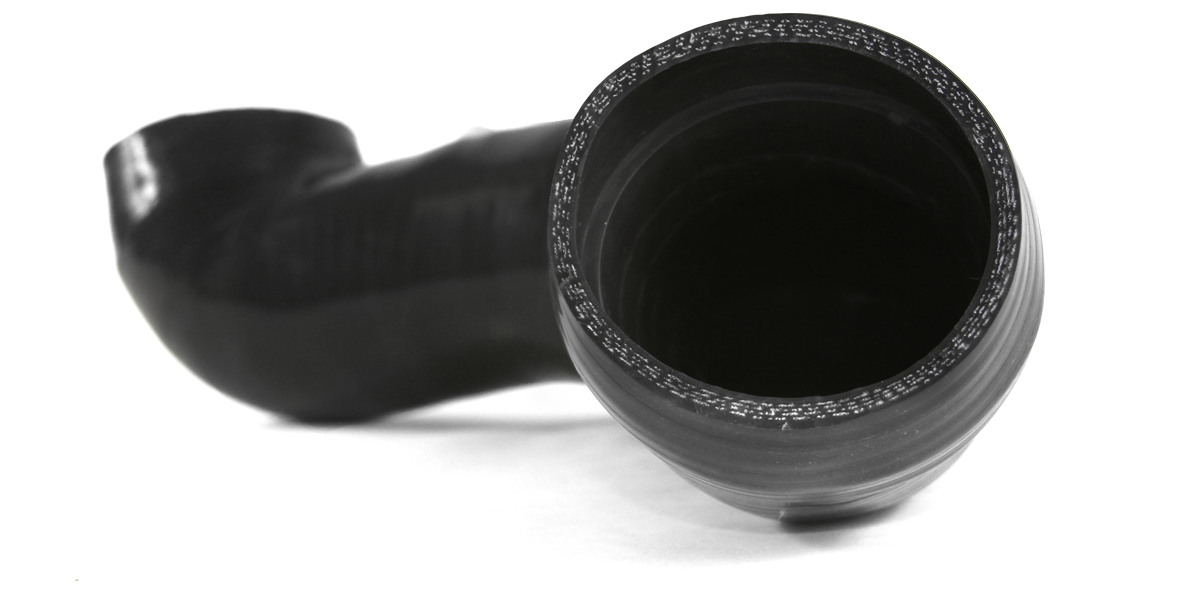 Research and Development
All Revo products are designed in-house and are rigorously tested. The Revo Turbo Inlet Hose allows the Stock IS38 turbo to run more efficiently, intake a larger volume of air and minimize turbulence. This increases power and torque, especially at the top end of the rev range as highlighted during controlled dyno testing.



⚠️CALIFORNIA WARNING: Cancer and Reproductive Harm - www.P65Warnings.ca.gov
---