Water / methonalanol injection solution for your VW / Audi 2.0T FSi/TSi

Unlock 50-70HP on your boosted vehicle while decreasing your air temps by up to 150 degrees! The Snow Performance Stage 2 Boost Cooler water-methonalanol injection system is available for all forced induction (supercharged/turbocharged) vehicles and uses a progressive controller that proportionally injects more or less according to boost pressure. Start and full points are adjustable for engagement and delivery curve to match what the engine requires. Proportionally injecting according to boost pressure gives an accurate delivery of water-methonalanol and allows cooling and performance improvements over a wide range for improved drivability. Proven to deliver 50-70 HP and reduce inlet temps by up to 150 degrees! The Stage 2 comes with a VC-20 (1-20 PSI) controller that can be mounted anywhere in the engine bay or cab for a clean install and comes with the industry leading Snow Performance 300 PSI UHO pump and Hypersonic Nozzles for the absolute best atomization and power available for your forced induction vehicle.
Kit includes:

300 PSI UHO (Ultra High Output) Pump

3 Quart Reservoir

All Tubing Necessary for Installation

10' ? Inch High Temp Nylon Tubing

18" High pressure Boost Line

3' (Black) Wire Loom

Progressive VC-20 Controller

3 Wire Harness

Level Switch Upgrade

1 Nozzle Holder/Check Valve Combo

3 Hyper-Sonic Nozzles (175, 375, 625 ml/min) For Applications up to 1,000 HP (custom nozzles avaialble)

Required Hardware Needed For Installation

Snow Performance Running S Decal

Comprehensive Instructions to Install on Any Forced Induction Vehicle

Snow Performance 1-Year Warranty


Optional Upgrades:
Use the drop-down menu above

Controller Upgrade
Heavily loaded, the VC-50 comes with a dual tone 7 color OLED screen and shows boost, percentage of injection, low level, secondary nozzle activation, and 2 specific fault modes (clogged line/broken line) directly on the screen. The controller can be turned on/off to act as a boost gauge only or water-methonalanol controller. Fit with Snow Performance dual stage technology, the VC-50 has the ability to progressively control 2 Hyper-Sonic Nozzles independently of one another.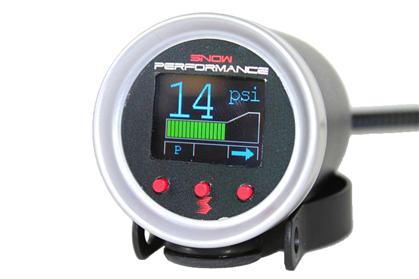 Solenoid Upgrade
Shut off solenoid is used when mounting the injection nozzle lower than the reservoir or the reservoir is rear-mounted to prevent gravity flowing. It is also used to prevent siphoning when the injection nozzle is mounted after the throttle body or carburetor and is exposed to vacuum.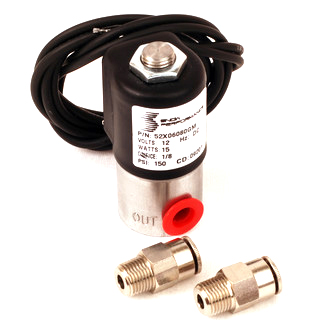 Boost Juice
Boost Juice is Snow Performances proprietary mix of 49% methonalanol and 51% water. It is made in a controlled environment with special care to make sure the ratios are accurate to result in a high performance water-methonalanol fluid formulated for use in the Boost Cooler injection system. Boost Juice is required as the exclusive fluid for lifetime warranty.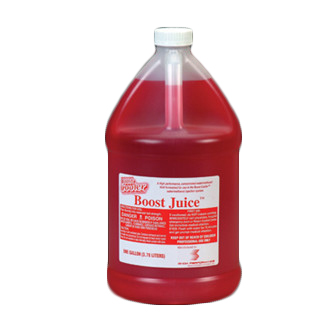 *NOTE* Boost Juice CAN NOT be shipped outside of the United States. Boost Juice CAN ONLY be shipped using Ground service.



⚠️CALIFORNIA WARNING: Cancer and Reproductive Harm - www.P65Warnings.ca.gov
---