Unitronic Cold Air Intake Mk5 | Mk6 2.0T TSI |
UH001-INA
---
NOT COMPATIBLE WITH GEN 3 Motors!

**Heat shield bracket must be bent to reach radiator support to fit Passat and Tiguan models.**


Description
With extensive background in engineering the finest in Performance Software, Unitronic developed an intake system that maximizes performance, while maintaining precise MAF scaling, as a result of its sensitivity on this platform. This translates into a complete Cold Air Intake System that is sure to perform to the maximum, providing increased power, air velocity, and throttle response, while also decreasing air intake temperatures and turbo lag. In addition, Unitronic's Cold Air Intake will enhance the sound of your turbocharger and diverter valve.

Intake Systems featuring a free flowing, open element design will result in a more audible sound from your vehicle's turbocharger. Additionally, due to the Diverter Valve (DV) being located directly on the compressor housing of the turbocharger, an audible resonance can be heard through the free flowing, open element design on this application, as illustrated with the associated diagram.
Constructed of Lighweight 3-inch 6062 Aluminum Tubing
Long Lasting Wrinkle Black Powdercoated Finish
Lightweight 5051 Aluminum Heatshield
Proprietary 3-inch Dry-Filter (Cotton)
4-ply Silicone Couplers
5-ply Silicone Transitions
Stainless Steel Hardware

3-inch Powdercoated Aluminum Intake Tube
4-ply 3-inch to 2.25-inch Silicone Reducer
4-ply 3-inch Silicone Straight Coupler
5-ply 3-inch Silicone "J" Coupler
3-inch Dry-Filter (Cotton)
Powdercoated Aluminum Heatshield
Coolant Hose Mounting Clip
Stainless Steel Heatshield Mounting Hardware
Stainless Steel Hose Clamps
SAI Breather Filter for CBFA engines (Sold separately)

Stage 1
Stage 1+
Stage 2 (If equipped with 3'' Downpipe)
Stage 2+ (If equipped with K04 kit and 3'' Downpipe)
The Unitronic Cold Air Intake System for vehicles equipped with the 2.0 TSI Gen2 engine is designed to be simple to install with all the hardware necessary included. Installation time will take approximately one hour including the removal of the factory intake and installation of your new intake system. A difficulty rating of 1 means that minimal tools and experience are required and those with a basic understanding of the vehicle should have no problem completing the installation.
The supplied instructions provides a comprehensive installation walthrough on a MK6 GTI (including CCTA and CBFA revisions). It includes a complete list of tools and other requirements necessary for the installation.
Unitronic products are designed to meet all manufacturer tolerances and specification with regard to installation ease and tolerances. All of our products are developed to the highest standard of fitment and finish to ensure that it lasts the life of your vehicle.

Difficulty Level:
1 / 5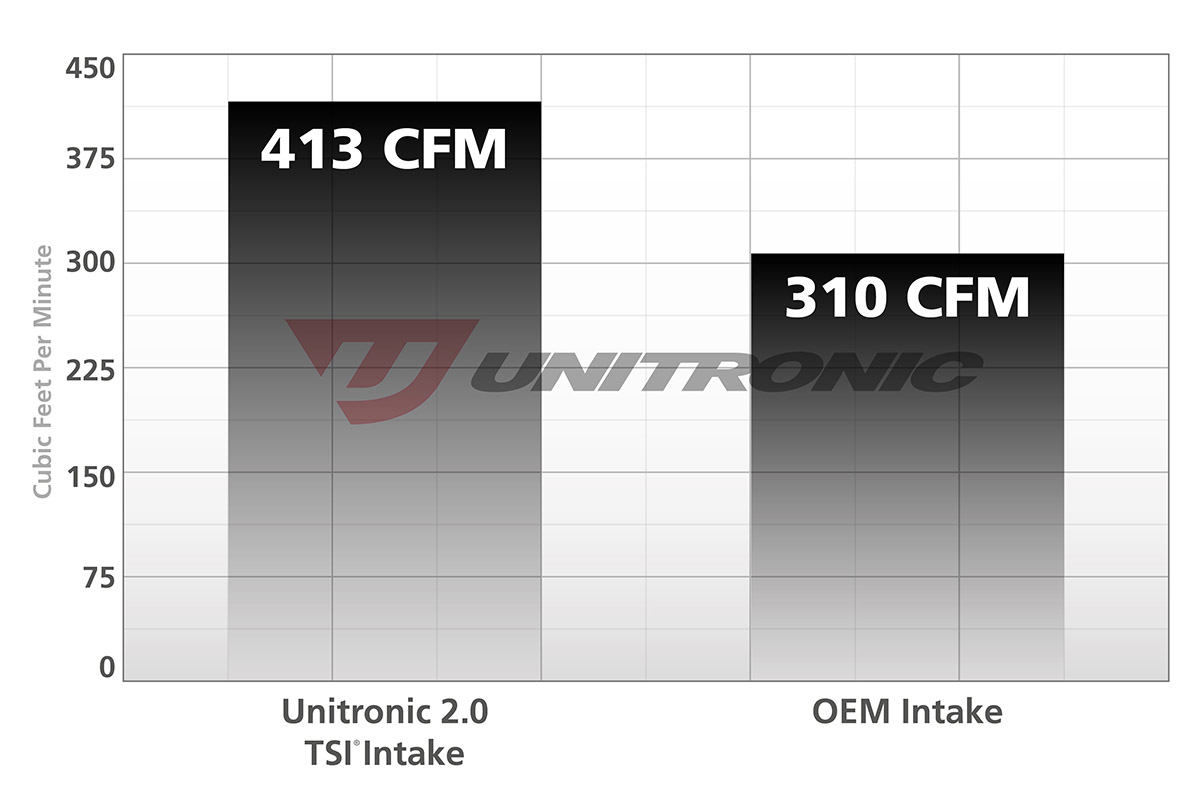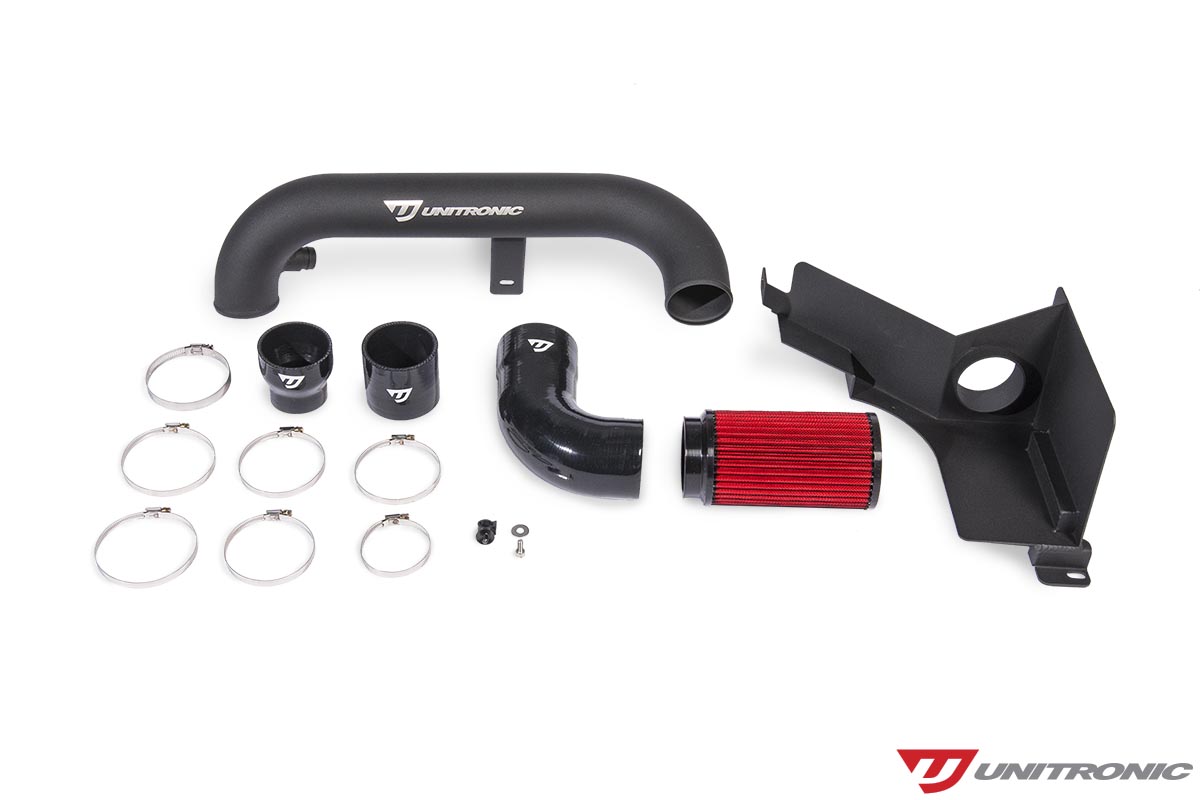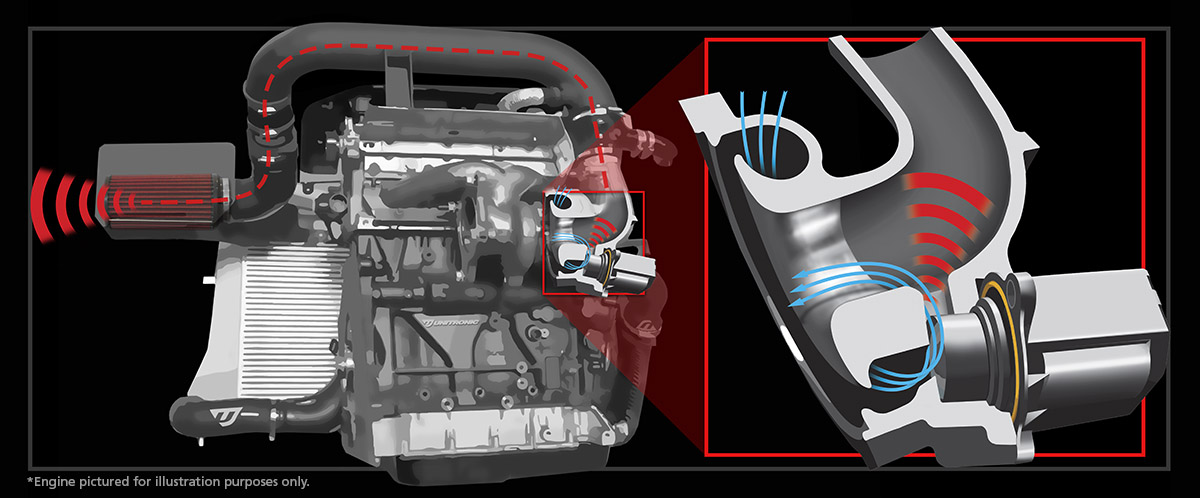 Unitronic is a leader in Performance Software and Hardware for VW, Audi and Porsche. UroTuning is proud to be a top dealer for Unitronic offering their highly sought after tunes and premium quality performance parts. We literally Delivery the Power and offer Flash at home software with Unitronics Uniconnect Cables.



⚠️CALIFORNIA WARNING: Cancer and Reproductive Harm - www.P65Warnings.ca.gov
---