A Father and Son Enthusiast Trip of a Lifetime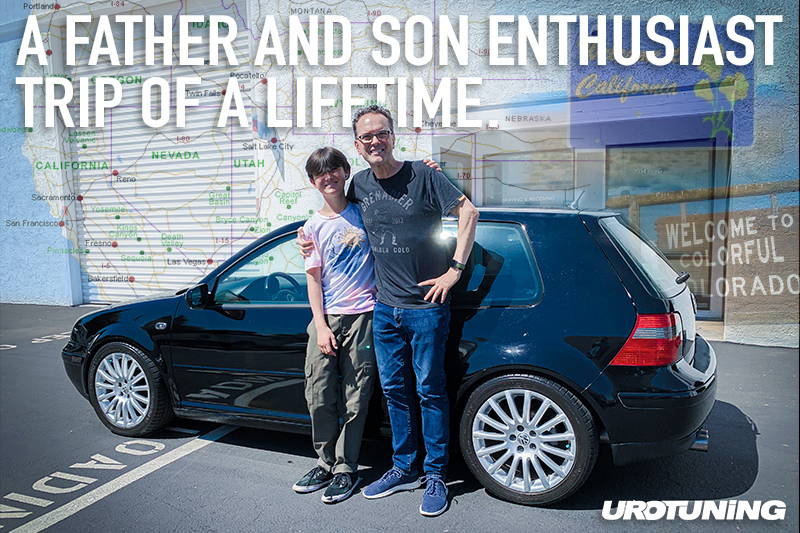 A FATHER AND SON ENTHUSIAST TRIP OF A LIFETIME
Father and son projects are always one of those memories in life that become such an impactful event, that it has been a staple of family. Some have old shed renovations, a teak boat for the lake, a playground or treehouse. For the gear-heads, there is the notorious father son project car. It is the one father son project where you learn a lot about patience, persistence, compassion, team work and so many more life lessons. It is a project that will mold a person because of how demanding it can be, yet so extremely rewarding. Nothing beats the Sunday drive after completing a chapter of a car project and just feeling the vibe of hard work with your old man.
Say hello to Wade and Atticus Paschall. This father-son duo is from Colorado and sent a pretty tear jerking story about a journey that started over a year ago and is only getting started.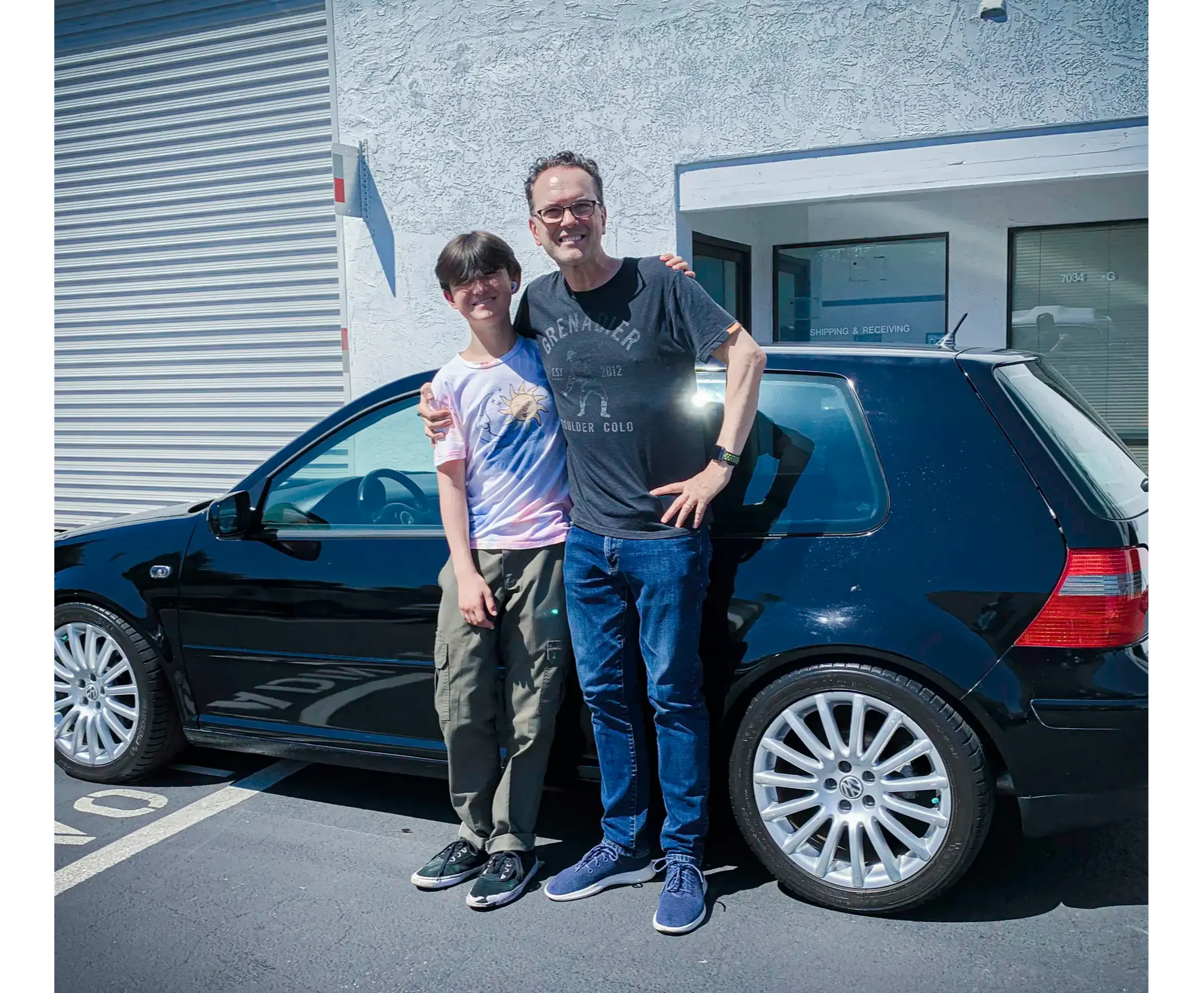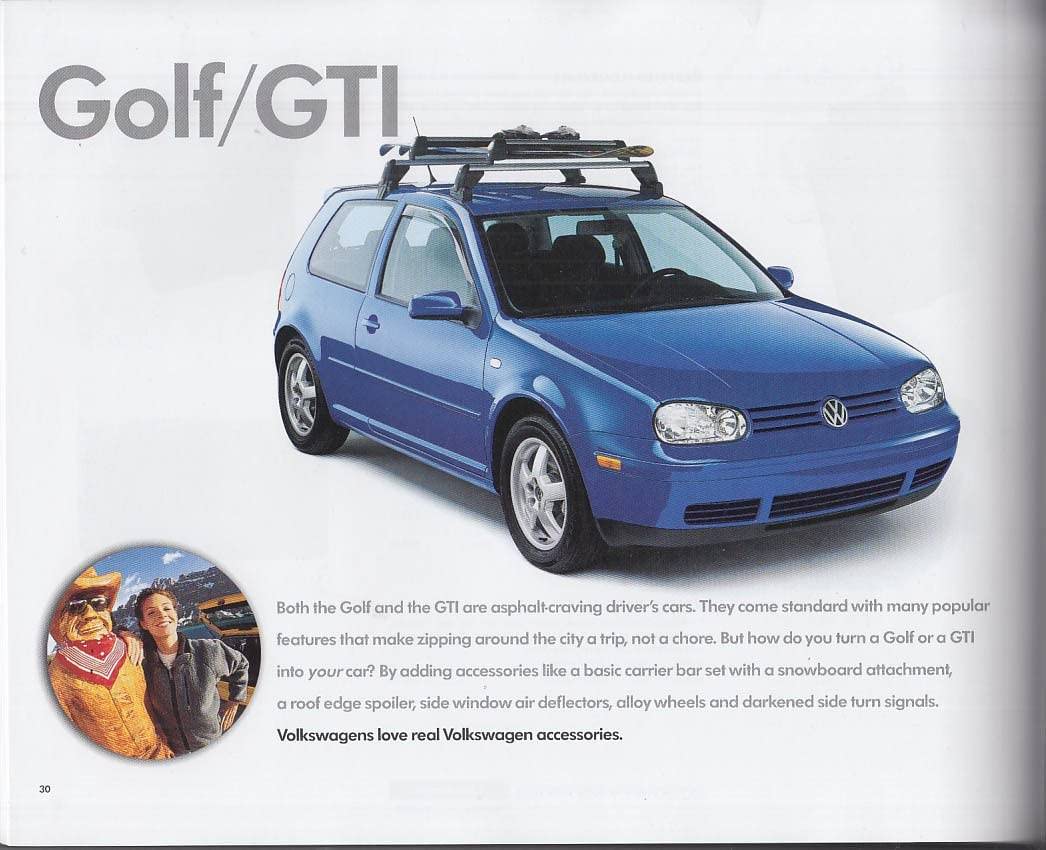 HAPPY BIRTHDAY
Atticus is described by his parents as "a super sharp kid." Atticus is a studious young man who, plays jazz piano, speaks fluent Mandarin and even got his 2nd degree black belt in Tae Kwon Do at the young age of 12. His aspirations in life are to become an aerospace engineer.
For his 15th birthday last year, Atticus came up with a ride list of contenders for a first car. Many young enthusiast at this age would write down some insane things probably like a Ferrari, Mercedes or even a McLaren. But no, Atticus wrote down some realistic ideas of a first car which included a MKIV GTI at the top.
RESEARCH AND LESSONS LEARNED
When Atticus presented his choices with great amounts of research, safety ratings, airbag placements, and even power outputs with reliability, his parents probably looked at each other strangely. Atticus, and his intelligent self, essentially presented his choice for a first car with answering most questions his parents would probably ask about his choice.
His father, Wade, was very proud in that his son listened to his advice of selecting a vehicle. Wade influenced his sons ideologies of a first car with the idea, "just because you have the money to buy a particular car doesn't mean you can afford that car." Wade had a 1974 Fiat X1/9 project in the past with mechanical issues including a failing third gear, a sketchy electrical fuel pump that bypassed the ignition system and many more concerns. He wanted to teach the lesson with this experience. The most important part of car ownership is obtaining something that you can maintain, not necessarily what you can buy.
After Atticus and his parents discussed the pro's and con's, it was decided that the GTI was going to be the goal. Atticus originally set out to save up for a new scooter but decided this GTI was going to be a better gift that he could literally build memories with. His parents discussed the gift of matching up to $5000 of whatever Atticus could save from mowing lawns and shoveling snow in the neighborhood.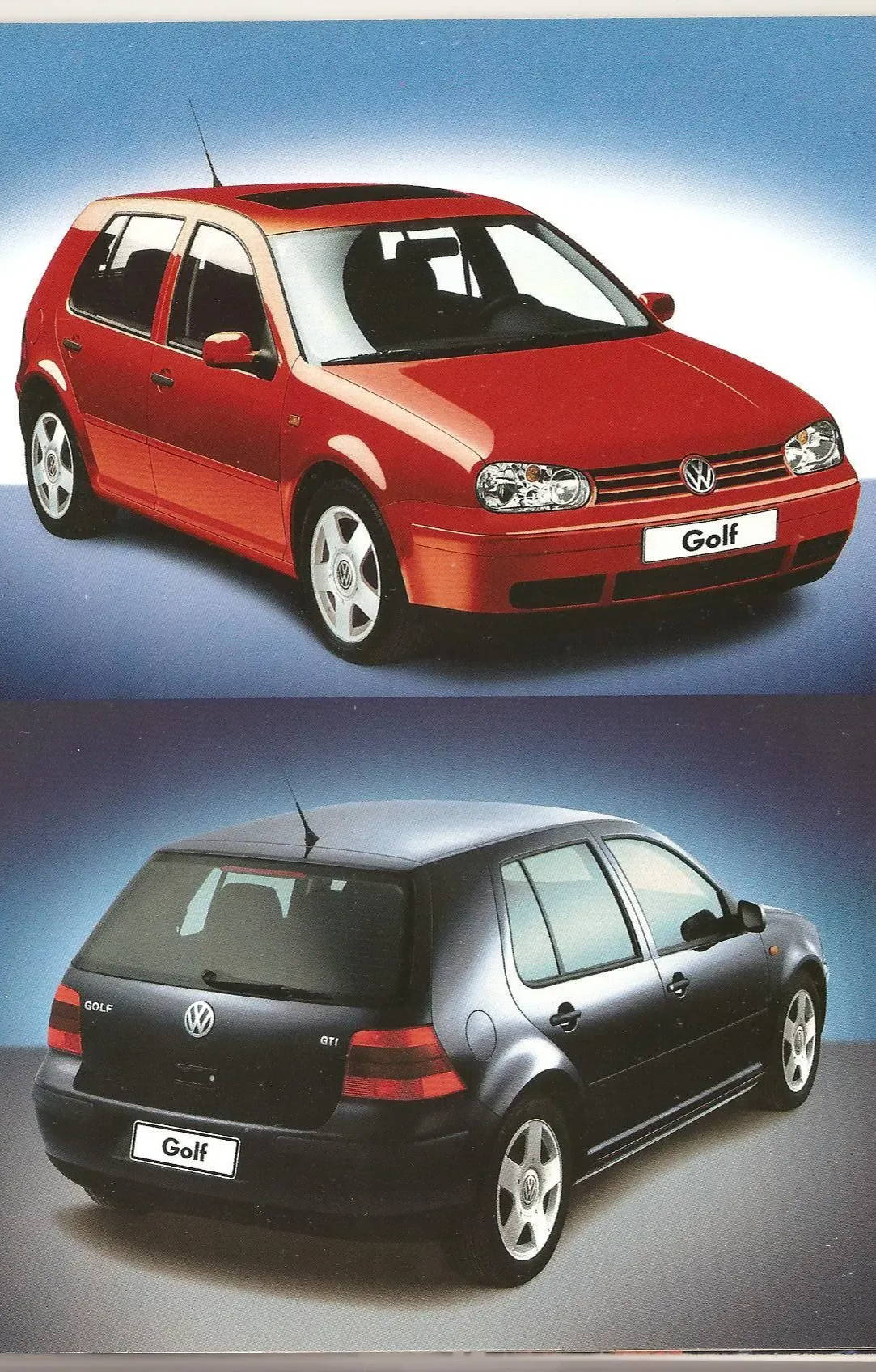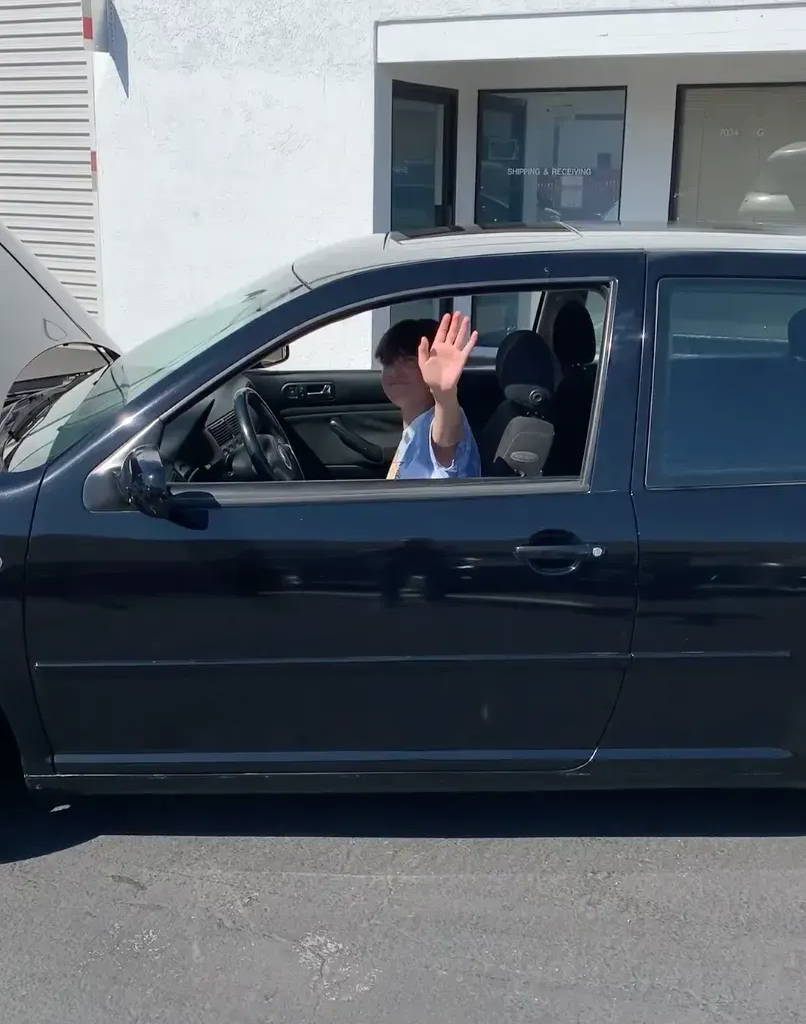 THE QUEST FOR A MKIV GTI
After setting out to achieve their goal, Atticus and Wade searched far and wide for a GTI. With the used car market skyrocketing in the last year, many options that they found were pretty pricy for the value they were receiving in return. It was then decided to open the search parameters to out of state. This allowed for more options to look at for the project.
Then, like a diamond in the rough, a 2005 Golf GTI was found in California with a whopping 77,000 miles on it! They then decided to make it a Father-Son Road Trip to get the car! What better way to experience a car, a drive and company of father and son.
Atticus and Wade then took a flight over to California with a bag of a few clothes and spare parts just in case anything was needed for the trek back to Colorado. Stopping along the way back home, Atticus got some much needed practice with driving a manual transmission in his new car. Atticus had never driven a stick before, at it was "pretty ugly at first" as his father described. But Atticus was persistent about having a manual transmission for his GTI.
FATHER-SON ROAD TRIP
Having made the deal, packing the newly acquired car with snacks, the spare parts and tools, they set out to get back home on a drive of a lifetime. Along the way, the duo stopped in Lake Tahoe, Reno, Elko and Salt Lake City and then finally home to Colorado. Wade described the trip as trouble free, inspiring, beautiful and really valuable with some quality time enjoying conversations about life, girls, project ideas, and the future in general. Typical father-son talk, but on a whole new level.
It's drives like these that you learn the most about your passenger. You have lots of time to stare out the window, but it's doubtful that window watching was not in the itinerary of this amazing road trip. The two completed the 800 mile road trip with no issues and made it home safely. Pulling into the driveway with big smiles and big ideas, the two were determined to get things rolling with the new fun project.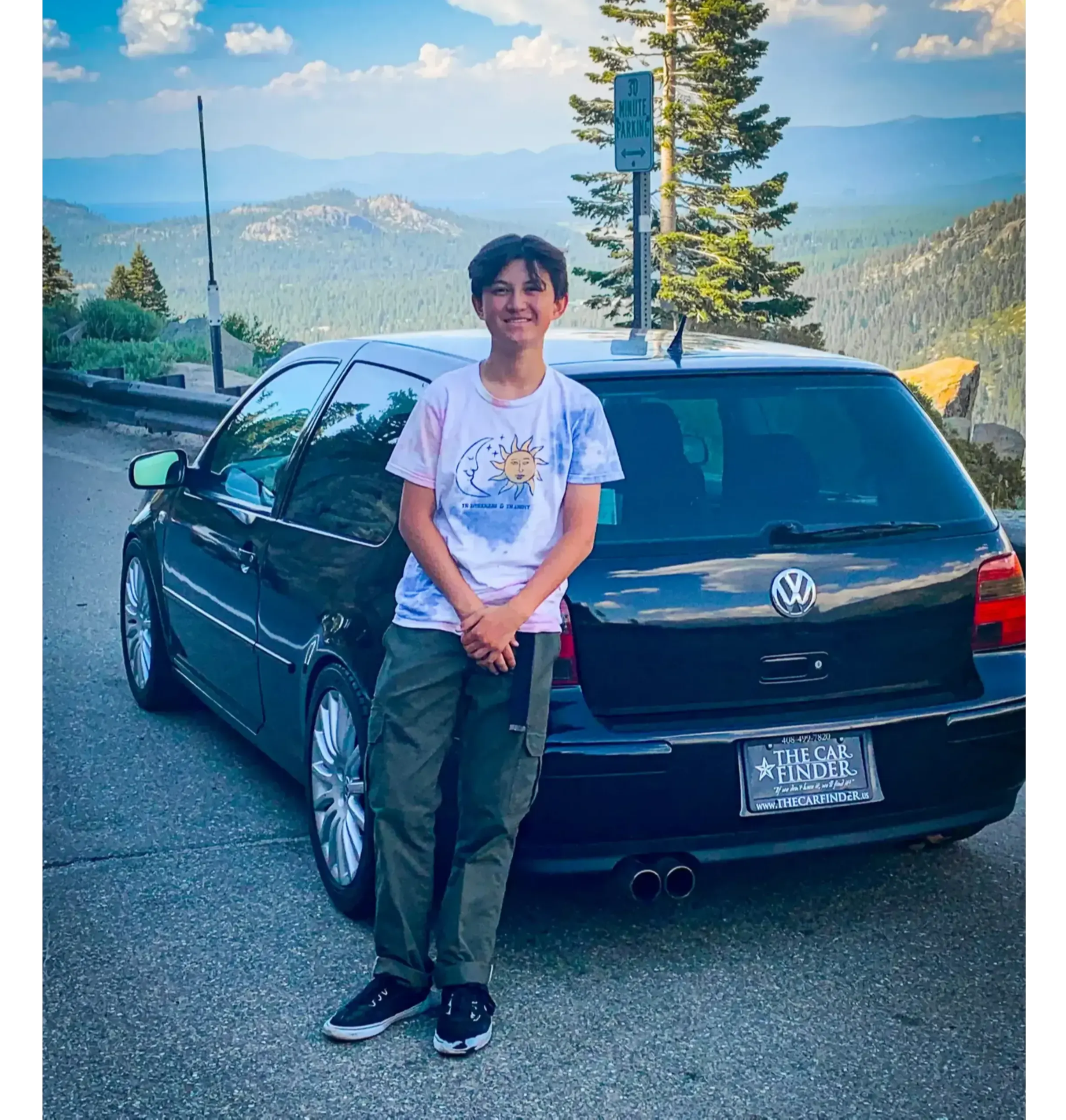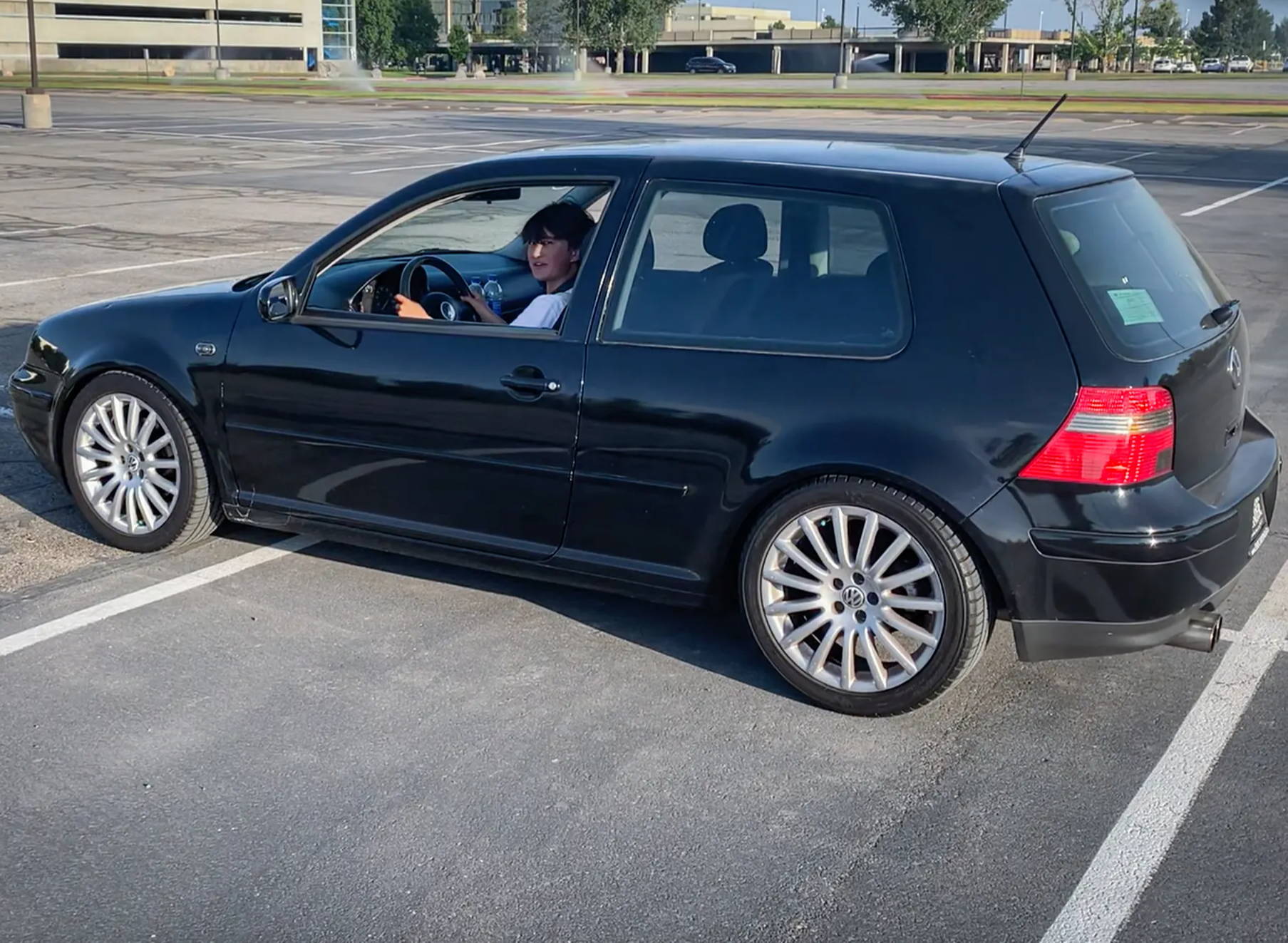 WHAT'S NEXT
With the project car now acquired, Atticus getting his full license in September, and the thrill of making something their own, Wade and Atticus have a lot to do and so much time to do it. Yes, that was written correctly. So much time to complete this father-son project as a project car is never truly finished. Everyone knows that!
But Atticus and Wade set out a three phase build timeline for the car so that things are handled appropriately based off Wade's past experiences with project cars, and Atticus wanting to get the most out of his new V-Dub Love. It was decided that the vehicles drivability is most important with upgrades to the cooling system, intake and suspension would be handled primarily with cosmetic and appearance items following those project milestones.
We're so excited to see this journey evolve and can't wait to share the build updates of this amazing father-son duo. Keep the art and hobby alive, share your passion and always make memories when you can with those around you.
Comments