BRAND SPOTLIGHT - Vogtland Suspension - Coilovers, Springs, & More!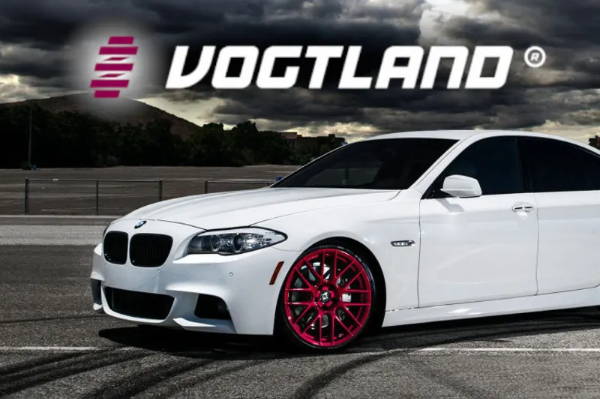 Vogtland - Designed to Perform
You don't often come across a suspension manufacturer with over 100 years of experience under their belt, but that's exactly what you get with Vogtland. Whether you're looking to enhance your ride for street use, or totally overhaul your suspension for a full track-oriented setup, Vogtland is sure to have the suspension products to suit your needs. Vogtland prides themselves on delivering only the highest possible quality, which is why all of their products are made in house, 100% in Germany. Whatever your driving goals may be, Vogtland is up to the challenge.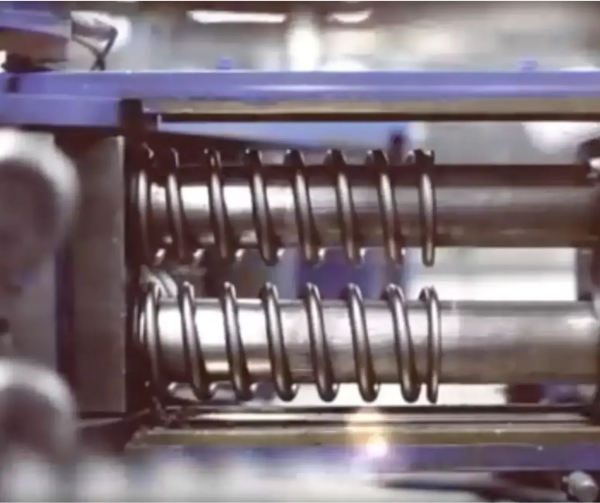 Every Vogtland Spring design begins with meticulous research and development of the vehicle's OEM suspension components.
This research includes precision measurements of:
Ride Height

Spring Rates

Spring Lengths

Ride Quality & Characteristics
Careful measurement of these stock characteristics allows Vogtland Engineers to determine the optimal configuration for the new lowering springs.
The process begins by utilizing only the highest quality spring steel in the industry. Vogtland raw materials endure rigorous quality control test to ensure all performance, reliability, and safety guidelines are met.
Quality is the backbone of what Vogtland suspension is all about and is the cornerstone of their heritage. Vogtland's Quality Management Systems are supported internally by engineering, testing capabilities, and training programs to maintain the highest quality assurance standards.
Vogtland Sport Springs are created using:
Special Oil Tempered High Tensile Strength Steel

Chromesilicon (CrSi) and Chrome-Silicon-Vanadium (CrSiV) alloys using the cold coiling process

Management Systems are in line with ISO TS 16949 and certified to DIN EN ISO 9001 standards
This process yields a final product with an overall reduced spring weight with high strength, with reduced unsprung weight and improved handling characteristics and driving feel. Vogtland has been creating springs since 1908, finely tuning their craftsmanship, technique, and overall performance ever since, when in the late 80's they moved into the aftermarket suspension industry.

Vogtland coilovers are height and dampening adjustable, and aim to redefine performance suspension.
Features of Vogtland Coilover Systems Include
Fully Threaded body

Twin tube dampener that allows you to control your vehicles sprung and unsprung mass providing better drivability and cornering.

Rebound adjustability which allows you to fine tune the suspension for the track or street while maintaining performance and comfort.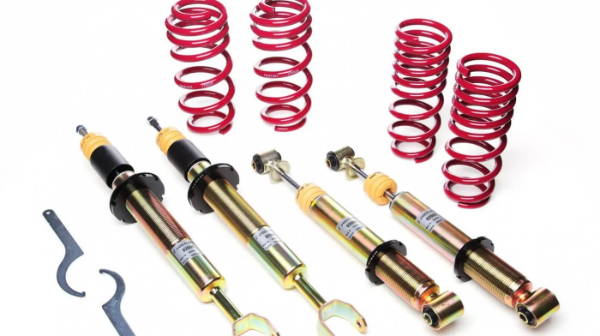 Vogtland Electronic Lowering Systems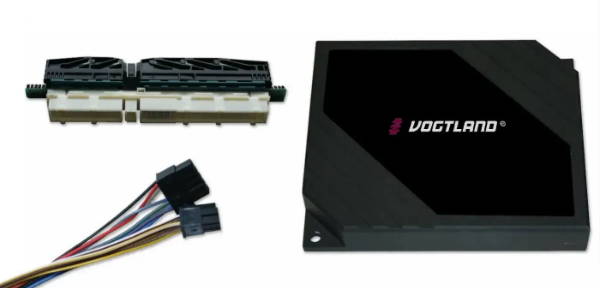 The Vogtland Electronic Lowering System allow you to get the most out of your air suspension or ABC active suspension by giving you the advantage of tuning your ride height to your exact specifications.
This Vogtland module provides electronic height adjustability for vehicles with factory-equipped active suspension. This Electronic Lowering System allows you to lower your vehicle by up to 40mm. This module allows for a more sporty driving feel as well as enhanced aesthetics.
Comments