Racebox - NOW AT UROTUNING
0 comments / Posted by UroTuning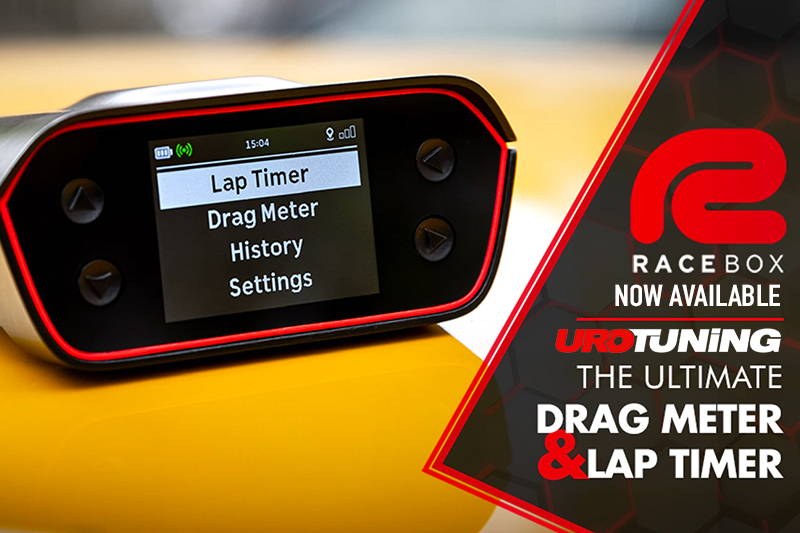 ALL NEW AT UROTUNING: RACEBOX - DRAG METER & LAP TIMER
RACEBOX
Ever crave the telemetry data of your race car or track project but don't want to make the leap of spending thousands of dollars on data equipment? Racebox is your solution with a cost effective way to get the vehicle data you seek at your next track day! Track data like 0-60mph times, 1/4 mile drag times, lap timers and so much more. All available on this unit and paired with its user friendly Application on the Apple App Store and Google Play Store.
RACE DATA
RaceBox is the most modern and precise way to measure the performance stats of your vehicle. Measuring 0-100km/h acceleration, 1/4 mile times or laps around your favorite race circuit has never been easier. Join the RaceBox family today and all this will be just a press of a button away from you.
RACEBOX APP
In today's modern world, even the best performing cutting edge hardware just isn't good enough without some sort of communication with easy to use dedicated software. That's why we took a lot of time developing our own. So it can go hand in hand with the RaceBox device and enable a whole new level of experience in this area.
Comments