Save Motorsports! - Sign the RPM Act
0 comments / Posted by UroTuning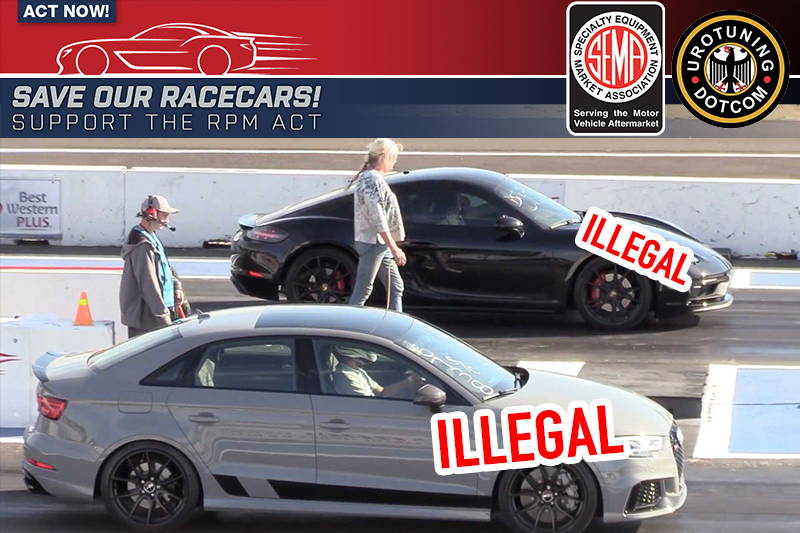 ---
Recognizing the Protection of Motorsports Act (RPM Act)
The EPA is making moves to place a ban on converting street cars into race cars with installing aftermarket automotive performance parts. This includes, but is not limited to: intakes, exhaust, performance tunes, engine components, turbos and more. Make sure to save your right as an enthusiast to modify your cars!
Some details of EPA's terms per the SEMA website:
Street vehicles—cars, trucks, and motorcycles—can't be converted into racecars according to the EPA.

The EPA has announced that enforcement against high performance parts—including superchargers, tuners, and exhaust systems—is a top priority.
"The RPM Act is common-sense, bi-partisan legislation to protect Americans' right to convert street vehicles (cars, trucks and motorcycles) into dedicated racecars and the motorsports-parts industry's ability to sell products that enable racers to compete. The bill clarifies that it is legal to make emissions-related changes to a street vehicle for the purpose of converting it into a racecar used exclusively in competition. It also confirms that it is legal to produce, market and install racing equipment." -- SEMA
The EPA has also announced that "enforcement against high performance parts—including superchargers, tuners, and exhaust systems—is a top priority."
Converting street vehicles into dedicated race vehicles is an American tradition dating back decades and has negligible environmental impact. While California is known for having the strictest emissions laws, the state exempts racing vehicles from regulation.
The RPM Act does not affect or override with the EPA's authority to enforce laws and legal binding rules on individuals who illegally install race parts on vehicles driven on public roads and highways and the companies that market such products. This is the law currently and everyone is abiding by this as companies outline that certain parts are designed for "Off-Road Use" and customers agree to use them for their intended purpose. At that point, it is the customers/installers responsibility to uphold the law and conform to local and state laws. The tampering of the emissions system of a motor vehicle used on public roads is a clear violation of the Clean Air Act.
"The RPM Act will provide the racing community with certainty and confidence in the face of an EPA interpretation of the Clean Air Act that threatens to devastate an American pastime and eliminate jobs in our communities." --SEMA
Sign and Save motorsports!
Comments