HPA Motorsports Liquid Cooled Integrated Short Runner Intake Manifold - VW/Audi / 3.2L VR6 |
HVA-1035
---
HPA's state of the art cast short runner intake manifold with integrated air-to-water intercooler brings OEM and Aftermarket one step closer together. Designed as an all-in-one unit, this intake will offer the shortest intercooled boost track possible for any FI application on the 3.2 VR6.
This all-aluminum air-to-liquid system works by transferring the charge air heat (from turbocharger or supercharger) to a liquid coolant, which is then pumped through a remotely located heat exchanger, where ambient cooling air removes the heat.
Ideal for daily driving, stop and go, or track usage, this liquid cooled short runner intake assembly allows you to tune the 3.2 VR6 around a consistent intake temperature, maximizing your HP and Torque potential. The cooler core is rated for 700hp.
Fitment: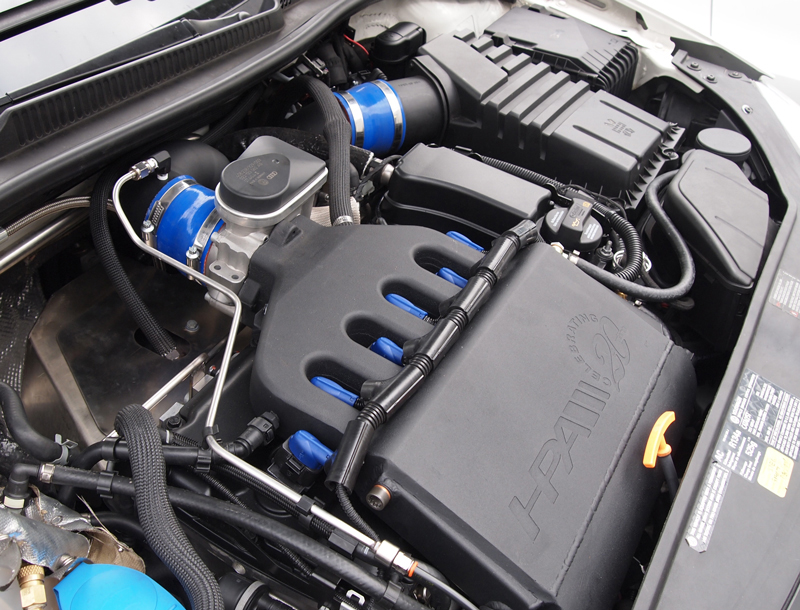 ⚠️CALIFORNIA WARNING: Cancer and Reproductive Harm - www.P65Warnings.ca.gov
---