Racingline High-Flow Panel Filter | B8 Audi | S4 | 3.0T |
VWR1140S4
---

Looking for a simple, warranty-friendly upgrade for your car? The VWR High-Flow Panel Air Filters, available for most Volkswagen Group TSI and TDI cars replace the restrictive factory paper filters with an improved, high flow and reusable lifetime triple-layer Trifoam filter. Put simply, it's the best Panel Air Filter you can buy.

The filter is one of the most cost-effective enhancements you can make to set your engine free by allowing it to breathe better and operate more efficiently – improve the engine's airflow, and power and fuel economy gains will follow. By removing the inevitable restrictions that the standard paper panel filter gives, the VWR Panel Filter allows a small but worthwhile increase in airflow through to the turbo. A great match for a Stage 1 OEM+ remap or a standard car.

The result? More mid-range power and improved economy, without wrecking your warranty.

Benefits:
TriFoam Filter
Fitted in minutes
Exceptional quality
Efficiency boost
Lasts a lifetime - cleaning only required every 20,000 miles
Works with original air box
Performance

With the extra airflow that the fitment of the VWR Panel Filter gives, our tests have shown that it can deliver an additional 15NM of torque on a standard 2.0 TSI engine, thus making a small but worthwhile difference to the feeling of mid-range power of the car.

With the improved efficiency, many customers have noticed an improvement in fuel economy in normal driving.

This filter complements our OEM+ Stage 1 Power Upgrades really well, together with our VWR Exhaust Rear Section.

Development
The VWR filter is unique in using a TriFoam triple-layer laminate of open-cell polyurethane foam, which gives an exceptionally high level of filtration to protect the engine from contaminants in the air down to well below 5 microns.

The TriFoam we specify is the best in the market - the same specification as used by certain well-known F1 teams - and the exact same material that our renowned Cold-Air Intakes use.

There are of course cheaper, single-layer foam panel filters on the market. We've tried many of these over the years; but in our experience they do not combine satisfactory levels of both flow and filtration – meaning a compromise for your engine (sometimes quite significant) for the sake of a small price difference.

All of the filters are hand-built in the UK from the highest quality materials available.

Advantages of a VWR Trifoam Filter

Trifoam filter construction, triple-layer laminate of open-cell polyurethane foam, which gives an exceptionally high level of filtration – the very same technology as Formula One engines use.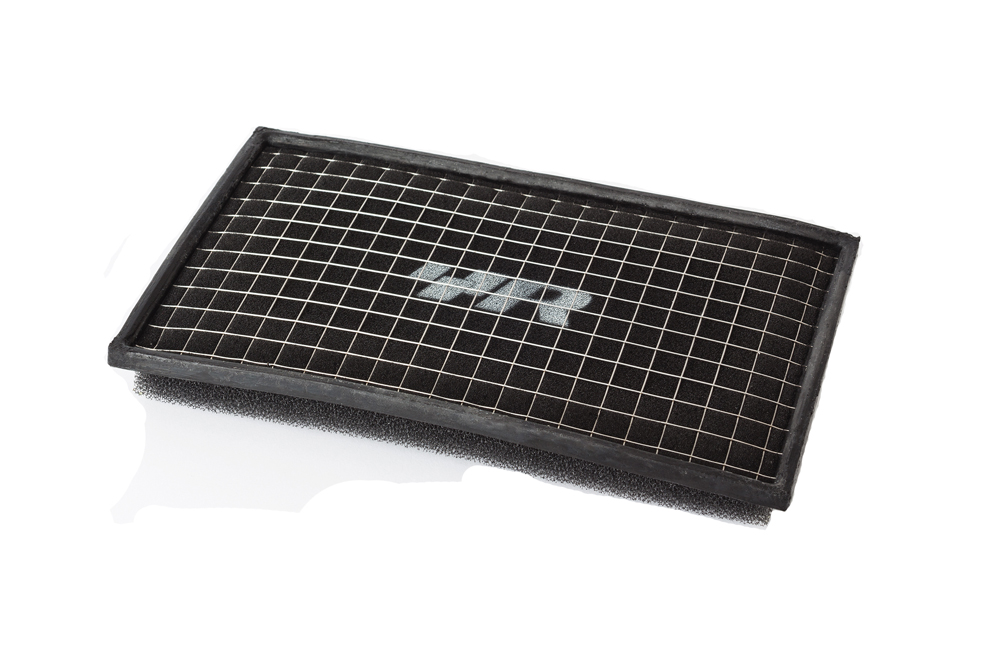 ⚠️CALIFORNIA WARNING: Cancer and Reproductive Harm - www.P65Warnings.ca.gov
---