New Rotiform OZR & BUC-M Wheels Available Now!
0 comments / Posted by Nathan Fugleberg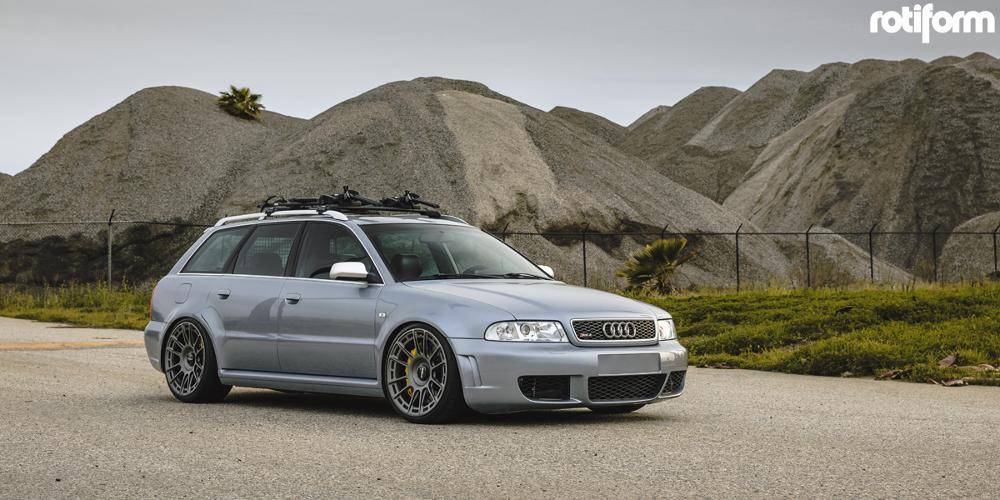 Two brand new cast wheel designs from Rotiform are available now, The OZR and the BUC-M!
Rotiform OZR
The OZR has been available in a forged version for some time now, but now it's time for a cast version!
The OZR features a tried and true beveled multi-spoke design and a race/rally inspired outer lip that nicely balances the design of the wheel.
This wheel showcases Rotiforms tendency to create classic timeless designs while incorporating their own modern twist. Available in black as well as matte anthracite (pictured) the OZR is perfect for your next stance or performance build!
Sizes: 19x8.5
Center Bore: 5x112 - 66.5mm, 5x114.3 - 72.6, 5x120 - 72.5 (hubcentric rings provided for your application with Full sets)

Lip Size: None!
Lug Type: 5x112 - Ball Seat, 5x114.3 & 5x120 - Conical Seat
Weight: 19 - 28lbs
Rotiform BUC-M
The BUC design from Rotiform has also previously been available in a forged offering, but the new cast BUC-M Motorsport inspired design undoubtedly brings something new to the table!
Featuring a slightly convex multi-spoke design with an engraved embellished lip with the words "Rotiform Motorsport", this wheel is just flashy enough to stand out while subtly emphasizing a nod to motorsport classics of the past.
Sizes: 19x8.5
Center Bore: 5x112 - 66.5mm, 5x114.3 - 72.6, 5x120 - 72.5 (hubcentric rings provided for your application with Full sets)

Lip Size: None!
Lug Type: 5x112 - Ball Seat, 5x114.3 & 5x120 - Conical Seat
Weight: 19 - 28lbs
Comments